Conversational AI platforms have been the talk of the town in recent years. In fact, when we searched using the phrase "conversational AI platforms" on Google, the search results were massive!

The Conversational AI market is projected to reach $32.62 billion by the year 2030, thanks to the huge rise in the adoption of chatbots, voice-based assistants and messaging apps. 
A lot of businesses today use conversational platforms to deliver customer support. With the omnichannel customer support approach taking over, more and more conversational AI solutions are on the rise.
And in this read, we'll be looking at some of the best conversational AI platform softwares around. But before we dive into that part, let's look at what a conversational AI platform is and how it can help your business!
What Is a Conversational AI Platform?
"A Conversational AI Platform is basically a platform that provides artificial intelligence technology, allowing businesses to automate responses to customers." 
There you go, a quick definition of conversational AI platform.
With AI conversational platforms in place, interactions could be either in the format of text or audio – based on which platform the communication takes place (messaging or voice-based).
It is to be clearly understood that chatbots and voice-based assistants are totally different from conversational AI.
Conversational AI is the technology that's behind chatbots and voice assistants. Whether it be a web-based chatbot or a messaging service, you can automate conversations with conversational AI.
That said, let's move on to the benefits part!
How Can a Conversational AI Platform Be Helpful for Your Business?
Conversational AI platforms can be of great use to businesses. In fact, a lot of businesses have started using AI chatbots, a live application of conversational AI. From delivering great customer service to capturing new leads for businesses, conversational AI softwares can do it all with ease!
Here are some of the benefits of using conversational AI platforms.
Customer Support
This is one of the foremost benefits and applications of conversational AI. Today, customer support can make or break a company. And with the help of conversational AI technology, you can make a real difference when it comes to support and customer experiences.
This brings us to the next question, how exactly can conversational AI be a part of customer service? Well, here's your answer! 
With conversational AI technology as the base, you can come up with,
AI Chatbots for Website or App customer service
Chatbots for Instant Messenger platforms like WhatsApp, Facebook Messenger, Line and more.
Interactive Voice Response service (telecom services mostly use this) 
Here's a real-time example for you to understand better. 
This is Eva, HDFC Bank's personal assistant. Eva helps you out with trivial questions and also chats with the customer using conversational AI.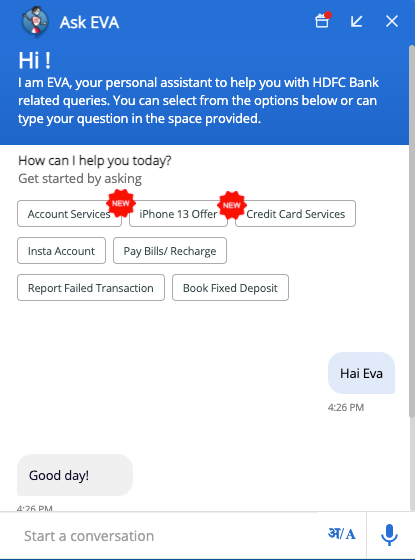 With conversational AI platforms, you can build such chatbots for your website and deliver automated customer service.
Acquisition and Conversion
What's the next best thing to great customer support? Right! It's lead generation and conversions. Today, conversational artificial intelligence platforms have become so advanced that when you program them in the right manner, they ace at the task – lead generation and conversion is one of the tasks they do like a PRO. 
With a conversational AI chatbot on the website, you can literally program it to do anything – this includes cross-selling or upselling products, giving product recommendations to customers, scheduling a meeting with the customer support team, capturing email addresses, helping visitors purchase products and more. 
Put in a phrase, with the help of conversational AI chatbots, you can carry out lead generation and conversion activities! 
Here's an example of a conversational chatbot from 1800Flowers eCommerce store. The chatbot takes the customers through the process of purchasing the order. And while doing so, it makes sure to collect the email address as well! The sales team can further nurture those leads by sending them offers and discounts.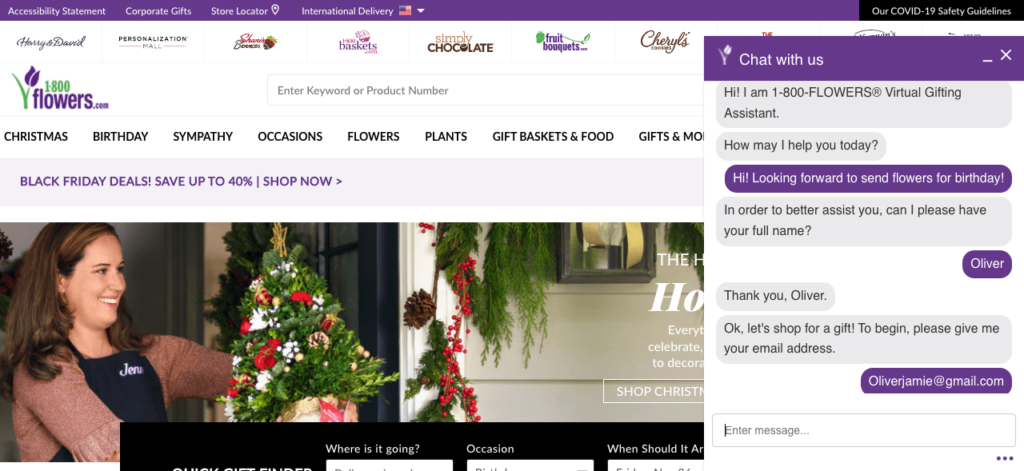 Helps Gather Customer Feedback
Knowing what customers think about your services is important to take your business forward. Conversational AI solutions/platforms can interact with your customers, understand their concerns and provide solutions accordingly. While doing this, they can also collect feedback from their customers regarding how they felt during the journey. 
All you have to do is, train your conversational AI chatbot solution to do so and it gets the job done. This can help you identify where you could improve and provide better services for your customers – helps improve relationships and trust between your business and customers.
Accurate & Cost Efficient
There are no human errors in the AI world. Conversational AI platforms are accurate and work exactly how it's programmed. There are very few chances or errors happening, which again is based on the solution you choose in the first place. When you choose one of the best conversational AI platform softwares, you don't have to worry about this! 
Also, speaking about cost-efficiency, conversational AI platforms are way cheaper than hiring in-house customer service agents. In fact, statistics show that conversational chatbots can help cut down customer support costs by 30%. 
Those are some of the benefits of using conversational AI tools. Now that we've covered the basics, let's start looking at the list now.
Best Conversational AI Platform Softwares
Simplify360 is one of the leading conversational AI platforms out there. With Simplify360, you can deploy conversational AI chatbots for your website with ease.

Simplify360's conversational AI chatbots come with Natural Language Processing (NLP), Machine Learning and sentiment analysis that helps understand customer queries better and deliver more meaningful responses. Simply said, one of the best AI chatbots that can help you deliver great customer support, capture leads and drive conversions seamlessly – every day! 
Features
Option to deploy conversational AI chatbots on multiple platforms like Facebook Messenger, Instagram, Whatsapp, Website and provide omnichannel support.
Set purpose and customize AI chatbots the way you want including how it interacts with your customers, the services it does and more – no coding knowledge needed. Team Simplify360 also helps you out with end-to-end automation workflows and customization.
Deliver real-time personalized customer support with sentiment analysis and phrase detection technology.
Natural Language Processing and Machine Learning helps the AI chatbot understand queries better and take appropriate actions/provide more relevant responses.
Display FAQ articles and menu-based support for quick resolutions and great customer support.
Provider multilingual customer support in over 50+ languages. 
Simplify360's conversational AI chatbots have the capability to understand and learn from their customer queries constantly and provide better customer support. Over a period of time, the conversational bots become so intelligent that you don't have to monitor them every now and then.
Team Simplify360 helps you out with the automation and end-to-end training of chatbots. Also, you get a free 30-day trial period that helps you understand if the platform is the right choice for you or not. 
Pricing
Simplify360 conversational AI platform software does not have a fixed pricing. The pricing is completely based on your business needs.
Next on our list is SAP! Like Simplify360, SAP allows you to create and deploy conversational AI bots on your website.
What makes this conversational AI tool one of the best is that you can even create voice-enabled chatbots. This can help skyrocket your customer experience to a great extent. People who love to interact with voice-enabled chatbots should have a great time resolving their queries. 
Here are the key features of the SAP conversational AI tool!

Features
The conversational platform is powered with Natural Language Processing technology for a better understanding of customers' queries.
Voice-enabled technology for a better customer experience.
SAP has a bot-building platform that allows users to train, build, test and take a look at the analytics with ease.
Provide assistance with multiple languages.
Building conversational bots with SAP requires you to have some coding knowledge. But the best part is, you can integrate it with non-SAP platforms as well.
Pricing
SAP is absolutely free to use (at least for now) as it is a community powered-product.
Kore.ai is another conversational chatbot platform that's AI-powered. What makes Kore.ai one of the best solutions is the platform has multiple use cases for specific industries which makes the chatbot training job a bit easy.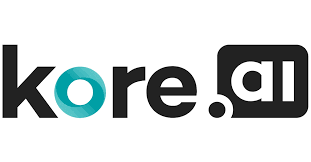 With Kore.ai conversational chatbot platform onboard, businesses can improve customer experience, agent and even employee experience with ease. The chatbot solution is a perfect suit for all kinds of industries, thanks to the built-in use cases! 
Key Features
Artificial intelligence and NLP engine for better understanding & resolving of queries.
Easy startup process with the help of customer use case models.
In-depth analytics dashboard to view chatbot responses and related information.
Option to provide support in multiple languages.
Though Kore.ai is an ideal conversational AI chatbot platform, it is not suitable for small and mid-sized businesses. There is an option for a free demo and trial which can help you understand more about the platform. 
Pricing
There are no clear details about pricing. You can contact the sales team to know more.
This is another best conversational AI chatbot platform software, especially for banking industries.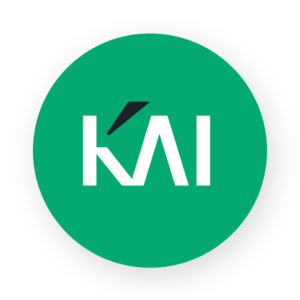 Key Features
NLP processing capabilities bring out more human-like conversations from chatbots.
Three different solutions – KAI Consumer Banking, KAI Business Banking and KAI Investment Management.
KAI AI chatbots have the ability to ask follow-up questions as well.
Like Simplify360, KAI chatbots learn from their queries and become smarter over a period of time. Also, there's no need to train these chatbots because they come with pre-defined banking-related training and templates. It should be noted that KAI is only suitable for the banking sector! 
Pricing
There is no information regarding pricing on the website. You can contact the sales team to know more.
Mindsay comes with a bold tagline – Low-Code Conversational AI Chatbot. This is an ideal chatbot to go with if you are looking for assistance on the sales and customer service part of your business.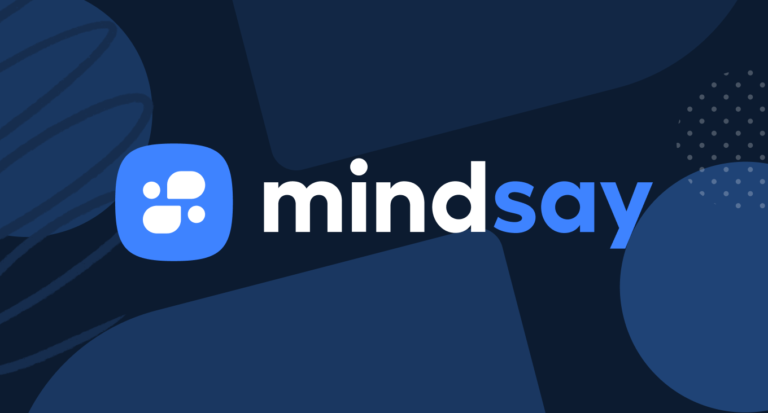 Even though we've listed Mindsay fifth on our list, it has all the features and abilities to be in the second or third position on our list. Mindsay is intelligent when it comes to engaging with customers – both existing and potential ones. The chatbot is capable of delivering more specific answers instead of the regular FAQ type.
Key Features
Supports 100+ global languages for customer support.
No or very little coding knowledge is needed for integration purpose.
Route tickets to agents when not able to solve queries – based on programming.
Mindsay comes with cross-industry use cases and is best suited for enterprise-level businesses but it takes almost a month for the chatbot to be fully functional.
Pricing
One should reach out to the sales team to know the pricing details.
Let's start with the reason why we chose to list Passage AI conversational chatbot solutions on our list. Passage AI comes with both NLP and NLU (Natural Language Understanding). This makes it easy for businesses to deploy a chatbot that's both accurate and intelligent.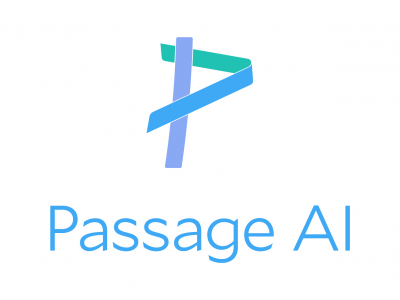 Features
Ability to deploy it on multiple platforms like Facebook Messenger, Telegram, Slack and more. 
Provides NLP support in over 100 languages.
Unique single console to build bots, train, deploy and view analytics.
Integrated bot testing option and drag & drop editor.
Passage AI website claims an approximate 95% accuracy rate. Though there is no free trial option, you can get a free demo to understand the platform better. 
Pricing
There are no details related to pricing. One has to reach out to the support team to know more about this.
7. MindMeld Opensource Conversational Chatbot Platform
MindMeld is both a voice & text-based conversational chatbot platform and comes with Natural Language Processing feature. MindMeld is not restricted to one particular industry and can be used across different verticals.

Key Features
Opensource platform which makes integration and customization process super easy.
Deep learning conversational AI chatbot that can learn from queries and become smart over time.
Bot training is easy and can be programmed to specific industries, thanks to the high flexibility of the platform.
Though MindMeld is an open-source platform, one needs to have high coding knowledge to create and deploy chatbots. 
Pricing
Since MindMeld is an open-source platform, you need not have to pay to use it.
Which Conversational AI Platform Should You Choose To Go With?
So, those mentioned above are the best conversational AI platform softwares around. Before you choose an AI conversational chatbot platform, it's important that you understand why you need a conversational chatbot AI platform. 
Ask yourself questions like, 
Do you have coding knowledge and prior experience training chatbots?
Are you looking for ready-to-use chatbot solutions or you're okay to build from scratch?
Does the chatbot have Machine Learning and Natural Language Processing capabilities?
Do you need a trial period to understand how the platform works?
What clients does the conversational AI platform provider handle and how good is their customer service? 
These questions can help you narrow down your choices and finally choose one for your business.
Conversational AI platforms are the future today! More and more businesses are starting to use them for customer service and sales. And the best part, consumers are embracing interaction with conversational AI solutions. 
If you haven't started using a conversational AI solution already, it's high time you start using one! You can also get in touch with our experts over a 1-1 demo session in case you have any questions regarding conversational AI platforms! 
That said, start narrowing down your options and go with the best conversational AI platform software.