Holiday customer service goes in both ways for a business.
They get to make customers happy and earn their loyalty with great support.
Providing great holiday customer service during the sale season can be a real pain for businesses.
It's that time of the year when customers bombard your website for holiday purchases. There are going to be a lot of impulse purchases. While that's a good thing for your revenue figures, your customer support team is "REALLY" going to be stressed out.
So, when you've got holiday sales around the corner, you've got to create a holiday customer service strategy to ensure your support system doesn't snap.
In this guide, you will learn,
How important it is to deliver great customer support during the holiday season.
The steps to build a holiday customer support strategy and
Holiday customer support tips for dealing with the spike.
So, let's get started with this in-depth holiday customer support guide, shall we?
Why Provide Great Holiday Customer Support?
Before you hear from us, let some stats do the talk.
A recent report by Statista revealed that
Americans will be spending between $943 and $960 billion this holiday season between November and December.
If retail sales were distributed consistently for the year, 25% of the total sales would be accounted for by holiday quarter/sales.
A massive 85% of consumers will be including online shopping in their holiday plans.
That's how huge the holiday shopping is going to be! Failing to provide good customer service during this period will not only create a bad impression on your business but will also increase your churn rate.
On the other hand, good holiday customer support can,
Earn you new loyal customers.
Increase your customer retention rate.
Increase your profit numbers 2x and beyond.
When there's a surge in your web traffic, especially with people who are impulsive buyers, keeping your customer support at its full potential will benefit your business to a great extent. From revenue to an increased customer base, you'll get it all.
In a nutshell, that's why you have to provide good customer service during the holiday season.
Let's head to the next topic.
What Should You Expect During Holiday Customer Service?
An immediate surge in support tickets during the holiday season can be overwhelming. Also, extended support times can be exhausting.
All these shouldn't come as a surprise to your support team.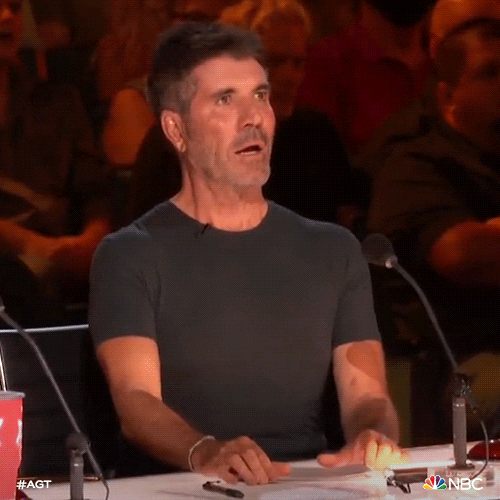 You should keep them well-informed about what they should expect during the holiday sale. Speaking of the same, here's what your support team should expect for the holiday rush.
1. Increased Ticket Volume
That's a given! Increased web traffic means increased ticket volume. And sometimes, the ticket flow can surge by 50% or even more!
Your customer service team needs to prepare for the surge in ticket volume.
A huge part of the preparation goes with deploying new customer service software and strategies but from their side, they need to prepare for the influx mentally.
2. Dealing With Difficult Customers
Your customer service team will have to deal with difficult customers during the holiday season more than at any time of the year.
Customers want only the best during their holidays and the slightest discomfort during the journey can make them frustrated. And your support team will face the wrath!
There's no way to make all your customers happy. But, you can teach your team how to deal with difficult customers during the holiday rush.
3. Support Tickets All Over the Place
If emails are how your customers get in touch with you most of the time, don't expect the same during the holiday rush.
Your customers will reach out to you from all the channels you have a presence on – Facebook, Instagram, Twitter, Google My Business, Email, Web Live Chat and more.
For some channels, the ticket flow will be huge and for others, it's not going to be as high as others. But it's not about the volume here. It's about being available on different channels when your customers reach out to you.
The bottom line, your support team should look out for customer queries across channels
So, those are the three things your customer service team should expect during the holiday season.
Now, we know that's going to be hard but with the holiday customer support strategy we are going create, it's a walk in the park.😁
How to Create a Holiday Customer Service Strategy?
You don't get to create/tweak your strategy for holiday customer service now and then. You've got one shot at this a year and making the best out of it will spice up things for your business (in a good way)!
In this section, we've come with a step-by-step process to create a support strategy for the holiday season.
Following them without missing out on the steps is crucial to deliver great customer service during the holiday rush.
Step 1 - Outline a Clear Workflow Process for Your Support Team
Your customer service team is going to play a vital role during the holiday season. In most cases, they are the first line of support your customers will be getting in touch with. And they need to be prepared and stay in the know.
So, your holiday customer service strategy will begin by communicating with your team. Here's what you should let your team know.
1. Expected Workloads
We did speak about expecting an increase in ticket volume during the holidays. You'll be communicating the same with your customer service team.
Expected workloads can differ from agent to agent. But the idea here is to keep your team informed about the surge in work.
It could be an increase in ticket solving, processing refunds, helping out customers with frequently asked questions and more. You can be more precise about this part by the time we reach the end of the article.
2. Extended Workhours
The holiday season is going to be insane for a business in terms of customer service. This means that there's going to be extended work hours because you've got to be available to your customers when they need you.
Let your support team know that there are going to be extended working hours if there's a need. There are ways to make this less stressful for your customer service team which we'll be looking at as we go.
But what we're trying to accomplish here is making your team understand the scenario and be prepared for it. Because you really cannot treat holiday customer service like just another day in the year.
3. Holiday Customer Support Metrics
Your team needs to be at its for the holiday rush! Letting them know what you expect out of them is the best way to go forward.
Consider these as holiday customer service protocols your support team should be following!
Telling your team the metrics they should be taking care of will let them know what's expected out of them.
The metrics could be,
CSAT Scores
Turn Around Time
First Contact Resolution
First Reply Time
Having these metrics in place and conveyed prior will help your support team be prepared.
Step 2 - Integrate All Your Communication Channels In One Place
We spoke about helping your customer service team be prepared. But a huge part of it involves getting the right tools and empowering them.
One of the problems your team will be facing is getting support queries across all channels. And this will make it difficult for them during the holiday rush.
So, this is the second step of your holiday customer service strategy – integrating all your channels into one place.
Called omnichannel support, bringing all your support channels together means your customer service team can monitor and respond to customer queries from different channels in one place. They don't have to manually switch between different tabs to track and monitor customer queries.
This does save a lot of time, effort and the most important part – you don't have to worry about customer queries being missed!
Simplify360 is an omnichannel customer support platform that has been helping businesses elevate their service and deliver great CX on the go.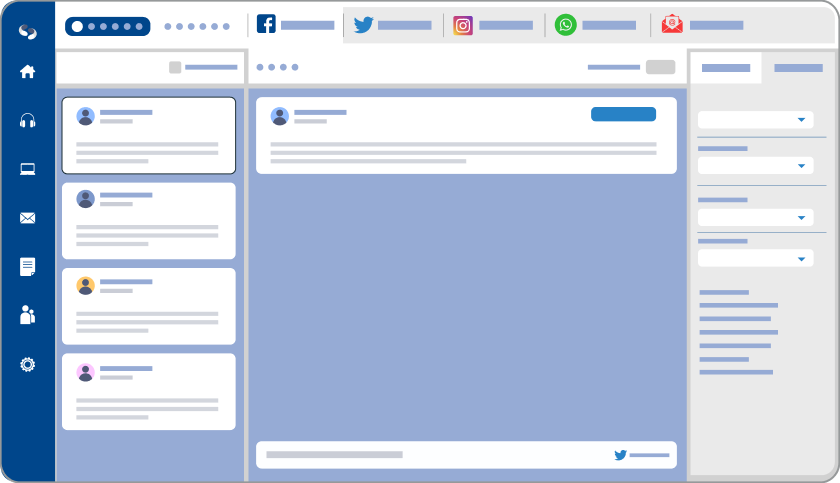 What you're seeing is a sample image of an omnichannel platform. With Simplify360's omnichannel support platform, you can integrate 15+ customer service channels. All customer queries will be displayed in the inbox where your agents will be able to monitor and respond to them.
The best part is, agents can collaborate and view customer conversation history to provide the best resolutions for customers.
Going forward with an omnichannel approach will
Save time and manual effort
Improve agent productivity
Facilitate quick resolutions
Save you from missing out on customer queries
With an omnichannel support platform in place, you don't have to worry about your customers reaching out to you from different channels! It's all going to be there in a single inbox!💯
Step 3 - Use Social Listening to Track Every Last Support Ticket
Not every customer query is a query. Your customers will simply tag your business on social media platforms and state their concerns. Worst case scenario, it can be a simple comment or a tweet with just your business name and not even a tag!
But as a business, you should be finding and addressing them as well. That's where social listening comes in.
Here's an example to help you understand better.
This is a tween where a customer has expressed his concern by tagging Pizza Hut. And they've responded to it.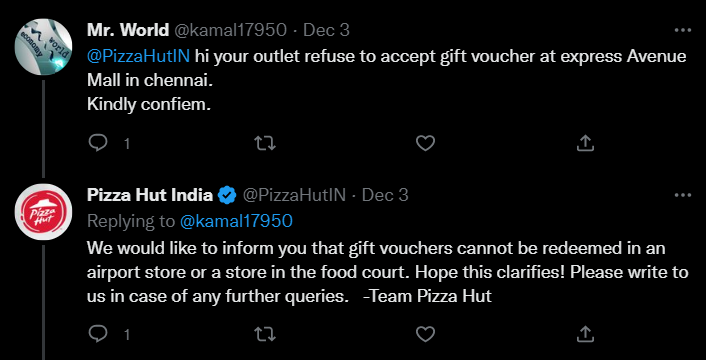 Pizza Hut might be using a social listening tool or their team manually looks into tag notifications and resolves queries. Great!
But, here's another scenario.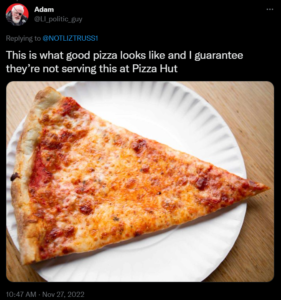 It's clear that Adam isn't happy with the services of Pizza Hut and has mentioned the same in a tweet. But here, he has not tagged Pizza Hut. Instead, it's just plain text. And there's no response for Pizza Hut for this particular tweet.
It's these scenarios that need to be addressed and during the holiday sales, this will be more common. Certain tweets/comments can sabotage your brand reputation and it's the last thing you want during the holiday sales.
To avoid such scenarios, you've to use a social listening tool. Simplify360's social listening tool allows you to listen to customers' conversations across social media platforms and even blogs and forums.
This way, you can monitor mentions about your business & products and address customer concerns immediately. Your customer service team can respond to these tweets & comments from within the tool itself.
The social listening platform pulls out all the mentions of your brand and the agent just has to respond to them on the go. No switching tabs or requesting access.
Step 4 - Automate Holiday Customer Support With AI Chatbots
We said we'll talk about ways to deal with the increase in ticket volume. And this is the solution for the same – automating your customer support.
Brands using AI chatbots for support have become more common these days, thanks to its efficiency and the benefits they yield. Statistics by SuperOffice revealed that 90% of businesses would be planning to deploy chatbots by 2023.
During the holiday season, a chunk of tickets your customer service team is going to face are repeat and trivial queries.
Do you have any special offers for the holiday season?
When can I expect my order to be delivered?
I need to place a refund request.
What payment methods do you accept?
Is there an option for gift packaging?
These are some of the common eCommerce FAQs your customers tend to ask. You don't need an agent to answer these frequently asked questions because
The work is going to be monotonous.
It is going to kill agent productivity.
You can put your agent's time to better use rather than making them answer these trivial questions.
Instead, you can deploy AI chatbots to answer these questions!
Simplify360's AI chatbots can help your business during holiday customer service by automating support and answering questions that they haven't been even trained for. It's because the bots are powered by Machine Learning and Natural Language Processing that can understand customer sentiment and give appropriate responses.
The best part is, Simplify360's bots can be deployed across channels. There's also ticket routing ability for high-priority cases and the same falls into the single inbox we discussed earlier.
It's like half of your customer service getting automated and your customer service team has to interfere only if there's a need to.
This way, you can make your support team more productive and allow them to focus on more complex issues while your chatbots act as the first point of contact for customers.
Step 5 - Have Separate DRIs for Communication Channels
This is one of the most important steps of your holiday customer service strategy.
While you have multiple agents for the holiday rush, it's important that you specifically assign each agent a role.
Letting them know about extra work hours and the workload is all good. But each agent should be clear about what their roles and responsibilities are.
So far, you have integrated all your communication channels into one place and even automated support to a certain extent using chatbots. But this is where the real tangle kicks in. Your agents might tend to work across channels leading to chaos and confusion. Which is why you need to have directly responsible individuals for channels and other work process.
Assign specific agents to specific communication channels. Tickets flowing from that particular channel should be taken care of only by the assigned agent. If the flow is high, assign two or more agents. Simplify360's omnichannel inbox lets other agents know if a ticket is being worked on and prevents double touch.
You can also set DRIs based on use cases – refund requests, order tracking, product queries, etc.
This can help you keep your support streamlined and make sure that all sorts of queries are addressed.
Step 6 - Promote Self-Serve Approach
We saw how chatbots can help automate support and make things easy for your agents. But including self-service options will make things even better.
Self-service means enabling your potential visitors and customers to resolve queries themselves without needing assistance from agents. Surprisingly, this is what your customers love as well. 
"91% of customers revealed that they would make use of a knowledge base if it were available."
Some of the most common self-service options are, 
Having frequently asked questions answered
Dedicated knowledge base
Chatbots
Some benefits of having self-service modules on your website are reduced ticket volume and lesser stress on your agents. And a self-service module in place is super crucial during the holiday season.
Make sure to follow the best self-service practices while you do. Here, this read can help you out on this.
Step 7 - Have an Escalation Plan in Place
Here's the final part of your holiday customer service strategy – having an escalation plan in place. 
No matter how planned you are, sometimes, in rare circumstances, things can go south. It can be as simple as a frustrated customer wanting to talk to a higher authority. When that happens, you need to have an escalation plan in place.
Figure out possible escalations that might happen and have a safe plan for the same. And make sure that the fail-safe plan doesn't fail.
So, that's how you build your holiday customer service strategy. Here's what you will have done by the end,
Communicated with your customer service team regarding the process and expectations.
Integrated all your communication channels to view all queries in one inbox.
Set up social listening to monitor queries and mentions on social platforms.
Automate support with Conversational AI chatbots.
Assigned DRIs for all communication channels.
Set up self-service modules.
Have a fail-safe escalation plan in place
With all the mentioned above in place, you don't have to worry about the holiday rush sale. You've automated your support, set clear expectations and deployed tools to make support better and easier.
Now that we've built a workable holiday customer support strategy, let's look at a couple of tips to make your holiday customer support efficient.
7 Holiday Customer Service Tips to Handle Holidays Spikes Efficiently
Having a successful holiday customer service strategy is all good. But here are a couple of tips to make your holiday support better.
1. Taking Cues from the Past
Learning from your previous holiday season can make things a lot easier for you. Closely observing can reveal which areas need more attention and where your support slacked.
Here are some of the things you should observe from your previous holiday support.
a. Type of Support Requests
Knowing what customers want from you can help you set up your knowledge base and FAQs accordingly. You can train your support team regarding the same.
Also if there's a specific problem that your customers are facing, you can identify the same and fix it. This can reduce the flow of tickets because you've identified the root cause and fixed it.
b. How Customers Contacted
Knowing how customers reach out to you most of the time can help you make some important decisions. Right from assigning more support agents to that particular channel or deploying a chatbot for support automation for that source, you can make some crucial decisions for your holiday customer support.
c. Where Things Have Gone Wrong
It's well and good if there aren't any bad instances. But if there are, do the necessary to make sure that it doesn't happen again.
Common support queries faced are unattended queries, long waiting times, and unsatisfied responses.
So, as we said, learn from your mistakes, and take cues from the past for a better next time.
2. Hire Temporary Staff if Needed
Even though you have deployed all possible tech, sometimes, you need more staff. But you don't need them for a long time.
At such times, hire temporary support staff on a contract basis. But be clear about why you're hiring them and what their role is going to be for the next couple of months.
3. Give Support Agents Adequate Training
This applies to both your in-house support team and the staff you've hired temporarily. Give your support team the adequate training they need to deliver great customer service.
Just like customers have a knowledge base, your support team needs to have a playbook with all information they possibly need. This helps them function better and they don't have to rely on other agents during critical situations.
4. Learn to Deal With Difficult Customers
We already discussed this quite a bit in the early sections of the read. Dealing with difficult customers efficiently will help you gain their trust and they might turn into loyal customers forever.
One best way to deal with difficult customers is to induce empathy in customer service. This can help your agents understand customer issues better which directly influences the resolutions they provide.
Also, including empathy statements for customer service can go a long way when you deal with difficult customers.
5. Keep Your Self-Service Portal Up-to-Date
Having an outdated self-service portal does no good for your business and your customers. Worst case, your customers get frustrated spending their time on a knowledge base that doesn't give them what they need.
That's exactly why you need to keep your self-service portals up-to-date. Every possible issue your customer might face, have solutions for the same on the self-service portal.
6. Use Canned Responses to Save Time
Canned responses are an underrated customer support technique. Imagine your agent manually typing the answers every single time. That's going to be time-consuming and frustrating.
This is why you need to have a set of canned responses in place. Canned responses will not only make the job easy for support agents but also reduce response time between conversations and increase accuracy. During the holiday rush, this is exactly what your support team would need.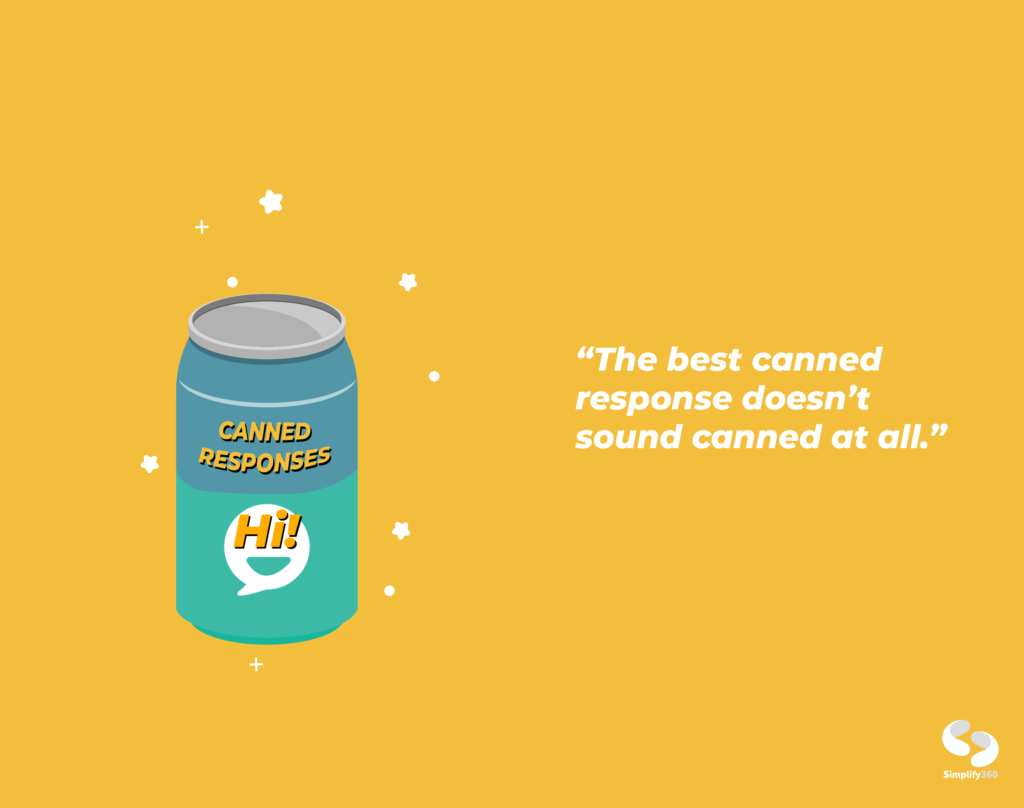 Also, as the image says, the best-crafted canned responses don't sound canned at all! So, you don't have to worry about customer experience here. It's going to sound more human than ever.
Here are some best canned responses that you can put to use.
That being said, let's look at the last holiday customer service tip on our blog.
7. Keep Your Support Team HAPPY
We saved the best one for the last. A happy customer service team means great customer service. Only when your agents are happy, they'll be able to keep your customers happy.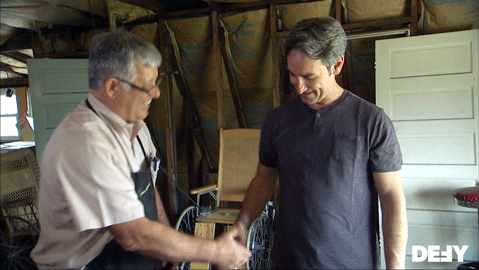 Holiday season support can be hard and exhausting due to the high ticket volume, extra work hours and difficult customers. This can wear out your support team directly reflecting the quality of support provided.
To avoid this, you need to make your support agents happy by rewarding them.
Here are some ways how you can reward your agents,
Offer compensation offs for the extra work hours or pay them accordingly. Let them choose between the two. Put them in power.
Treat your team to a holiday lunch/dinner party.
Offer them incentives in the form of gift coupons.
Announce awards to best-performing agents.
Communicate with your team clearly these benefits so that it acts as a motivating factor and keeps them on their toes.
With that, we're coming to a conclusion!
Well, we've discussed pretty much everything you need to know when it comes to holiday support. Right from creating a holiday customer service strategy to the softwares you need to deploy and the standard practices, we've been through it all!
Now, what's left is for you to put them to work and make your customers super happy this holiday season.
Cheers! And holiday greetings!✨