Looking for a restaurant to have your brunch? Or a motel to crash for the night? What's the first thing you'd do?
Yes! You'll immediately pull out your smartphone and search on Google for "near me" results. You'll look for the address and contact details for the particular business you come across. This has been the go-to way for some time now! And earlier, it was business directories like Yellow Pages that dealt with this! 
But guess what?
Going forward, there's going to be an alternative, a more sophisticated way! And it's Facebook that's doing this!
Facebook has come a long way in helping businesses connect with customers (and the other way around)! To make the process even simple, Facebook has come up with a couple of features that'll help maximize your business visibility and deliver more personalized experiences!
In fact, the new features that are currently being tested can turn out to be a game changer and act like a digital directory for individuals. Also, it helps increase visibility for businesses around!
Let's look at the new features that's the talk of the town!
Instagram Tests a New "Map Search" Tool
The platform is already hot with more than one billion users and is an ideal destination for businesses to drive conversions. Right from sponsored ads to Instagram Shopping, the platform provides powerful features for businesses to connect with customers. And the new "Map Search" feature takes things to the next level!
The new feature introduced for a live test in Australia & New Zealand allows users to explore businesses and locations with the help of an in-app map. Users can find information about each listed business along with the public posts that are tagged with that specific location. 

Users are asked to explore nearby places using the map. When clicked, it takes them to the map tool which displays information about nearby cafes, restaurants, hangout places and more.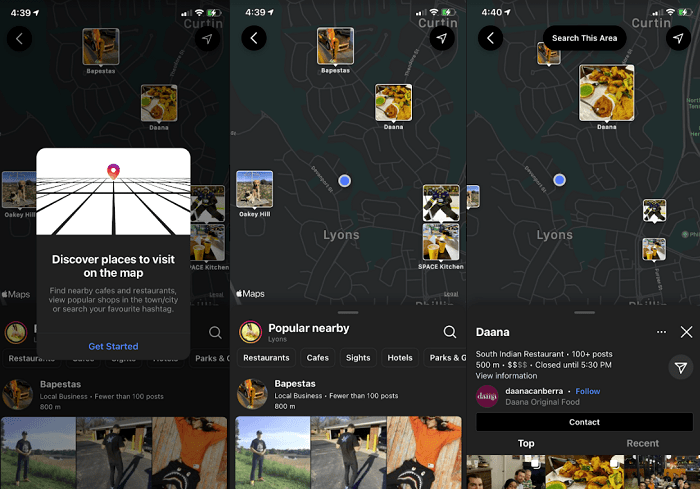 Image Source: Social Media Today
When interacted, users get to know more information about the business like working hours, pricing & profile information and a group of public posts tagged with that location (you can see these in the image above).
Instagram says more than 200 million companies use the platform every month. And this new feature establishes a direct connection between the business and the users. After all, that's what Instagram has been looking forward to do!
The new feature is currently under testing only in certain regions and hasn't been fully rolled out yet!
That's that for Instagram! Let's head to WhatsApp!
2. WhatsApp Tests In-App Business Directory
WhatsApp without a doubt created a revolution when it comes to messaging. Today, more than two billion people use WhatsApp! And they are on their way to create another revolution – maybe or maybe not!
WhatsApp has already become a primary customer service channel for many businesses. In fact, Tata Sky, India's leading DTH Provider, used WhatsApp as their primary customer service channel and reduced their cost per resolution by up to 40%!
You can know more about this in this case study here!
With this new feature on board, WhatsApp can help individuals identify local businesses and services with ease!
The new feature tested in Sao Paulo, allows users to find nearby shops & services with the help of the in-app business directory. Users can find services from thousands of categories like food, retail and local services across specific Sao Paulo regions.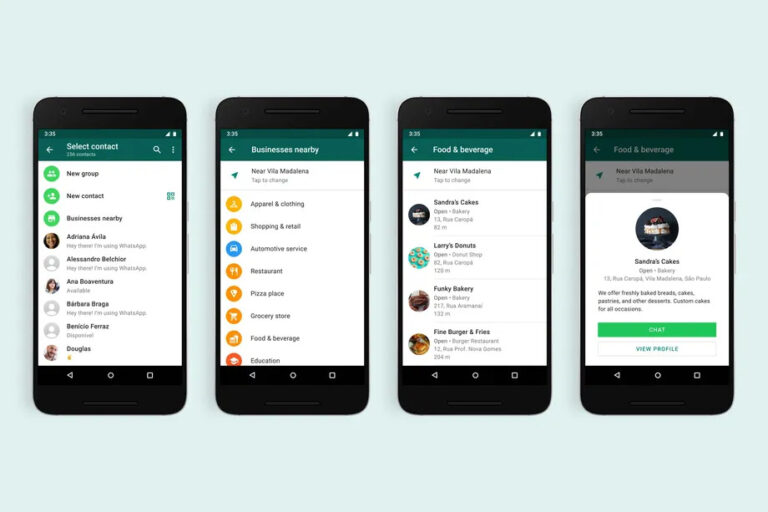 Image Source: Indie Hackers
In an interview, Facebook's vice president, Matt Idema, said "This could be … the primary way that people start a commerce process in WhatsApp."
WhatsApp has made it clear that it does not know the physical location of people who use this feature. Also, it doesn't store people's search results anytime. WhatsApp made this clear amidst the rising data protection and privacy breach concerns.
It is expected that India and Indonesia will receive this feature in the upcoming days. The in-app business directory is more like having a Yellow Pages on your hand!
3. Facebook Expands "Business Explore" Tool
It's not over yet! Facebook just didn't stop with introducing features for Instagram and Whatsapp. They made sure to expand their "Business Explore" tool as well!
Here's how Facebook's Business Explore Tool works!
When you interact with a specific post (here interacting means glancing at it for a couple of seconds), Facebook automatically suggests relevant businesses to what you're viewing. This helps users get alternatives. And businesses on the other hand, get the opportunity to be visible to potential customers!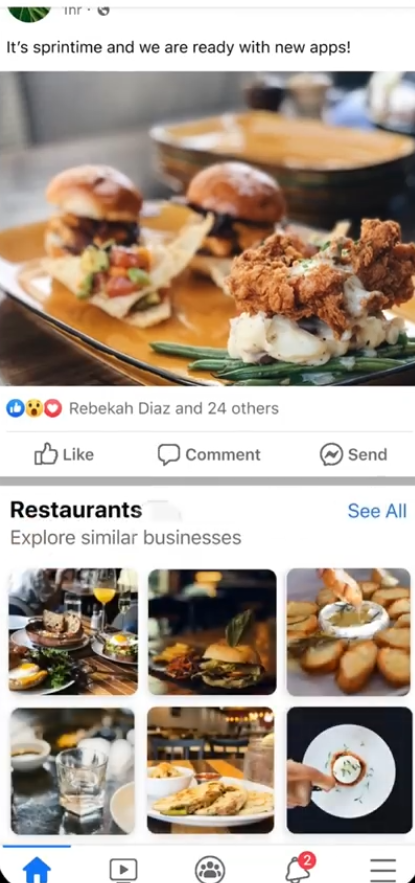 Image Source: Indie Hackers
Facebook is planning to expand this feature to users in the following countries – Australia, Malaysia, Canada, New Zealand, the US, South Africa, Singapore and the United Kingdom.  
How These Features Will Help Businesses?
So far, Google has been dominating this space. Businesses have made extensive use of Google My Business to increase their visibility online. With Facebook introducing these features, you can actually improve the visibility of your business on the most popular platforms.
Because today, it's all about being visible online and delivering personalized communication. If you're able to do the above two things, then your business is going to have an easy time growing!
Facebook gives both large and small businesses the opportunity to be visible online and communicate with their customers, the sophisticated way!
With the new features Facebook has planned to roll out, it's no doubt businesses get the competitive edge to drive some extra conversions and customers!
So what do you think? Can Facebook's new features really help businesses out? Is it about to become the new age Yellow Pages? Let us know your thoughts in the comments section!