Today, a business is all about customer service. In this guide, we've come up with 13 customer service tips that'll help you deliver excellent customer support around the year.
As a business, you're going to have a lot of competitors out there. But what makes you stand out from the competition? It's definitely not your products or services (well, it accounts to an extent). But a key differentiating factor is your customer support.
A business that delivers good customer service will be able to increase its retention rate, drive more customers via Word-of-Mouth marketing and experience a smooth growth process.
But a business that fails to deliver exceptional customer support suffers from bad WOM, poor customer retention rates and increased acquisition costs. In fact, statistics say that 61% of customers have left a bad review online after having a negative experience with a business.
This could be sabotaging your business growth and reputation resulting in what we mentioned above.
So, it's safe we assume that customer service can make or break your business. And that's exactly why we've come up with this read – to help elevate your customer service and deliver great support experiences every time.
By the end of this customer service tips article, you will know,
How to improve your customer service and deliver great experiences
How to improve agent productivity and agent-customer relationships
How to automate support and help agents concentrate on more complex issues & more
That said, let's get started!
13 Customer Service Tips to Deliver Great Support
We'll go through this in a sequential manner. From getting the basics right to taking care of things at a higher level.
1. Understanding Your Customer
Consider this as the most important customer service tip. The first thing you need to do if you want to deliver great customer support is to understand your customers.
This helps you give an idea of how to tweak your customer service for the better.
Understand what your customers want by clearly communicating with them. You can also collect feedback after every support interaction to understand their needs.
Constantly communicating with your customers and getting their feedback helps you figure out what you have been missing out/doing wrong for so long.
With their inputs, you can tweak your customer support – take measures to resolve customer pain points and offer support based on their needs.
Pro Tip: Speaking of collecting customer feedback, make sure that the process is easy for customers. Collect customer feedback after a live chat conversation or send them emails with the source link. Only if the process is easy, you'll get feedback in the first place.
Now that you have started to understand your customers, it's time we talk about getting the basics right from your support team's point of view.
2. Make Your Support Team Understand Customers Are the King
This thought should be deeply embedded within your support team. "Customers are King" and it's because of them your business is afloat.
So, when your support team comes across a frustrated customer or someone who blames the business, the support agent should try to resolve the issue in the smoothest way possible. Not blame the customer in return. 
Only when your support team thinks that the customer's problems are their problems, they'll be able to deliver excellent support.
Pro Tip: When hiring agents for your support team, make sure they have the qualities of a good support agent – someone who is patient, passionate about problem-solving and making the day better for customers. 
3. Empower Your Support Agents
Your support agents should have the authority to make instant decisions. Sure there's going to be a playbook that your agents should be following. But not all scenarios go by the book. 
Your support agents might have to take some decisions that do not go by the book to make your customers happy. You should let them know that it's okay to do so as long as it doesn't affect the business. 
Some of these might include, 
Offering an extension on the purchased service
Offering a refund above limitations
Extending support services to customers even after a specified time duration
Simply put, this means going above and beyond to make your customers happy. When you empower your support agents, they do their best to make customers happy. And a satisfied customer will stick to your business for a very long time and even start acting as brand ambassadors for your brand. 
So, empower your agents and let them know that customer satisfaction is top priority no matter what.
4. Empathy in Customer Service
Empathy is a quality your agents should incorporate into their day-to-day customer service activities. 
Only when your agents start to empathize with your customers, they'll know what the customer is going through. This helps them offer better support solutions to customers. And empathizing is the only way you let customers know you are on their side. 
Make use of empathetic statements like, 
I am so sorry to hear that you are going through this.
I truly understand how difficult and challenging that can be for you.
I assure you that I'll do everything possible from my side to fix this.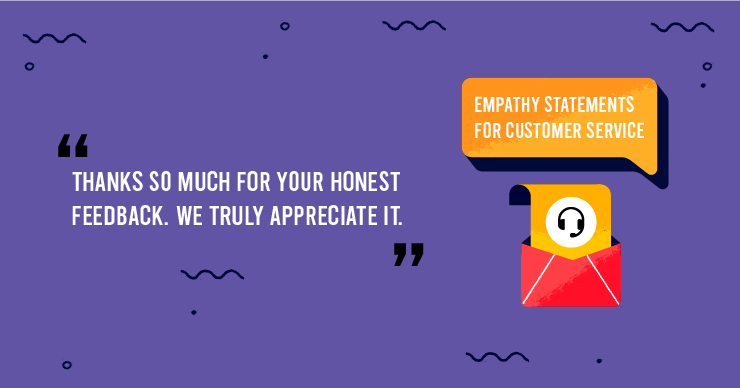 Empathizing with customers is a great customer service tip that can help you win them for life. It also directly reflects your brand value and how much you care for your customers. 
You can check this read for more empathy statements in customer service,
5. Use the Right Tone With Customers
It's important that you use the right tone with your customers. Responding to your customers in a humble, polite and empathetic manner can make a huge difference in support. 
If it's an email, make sure there's a practice to proofread the email once or twice before sending it out. Like we saw at the beginning of this article, poor experiences will lead customers to leave reviews online. And that's the last thing you want for your business. 
So, make sure your customers are treated politely no matter what the issue is.
6. Practice Active Listening
Active listening helps customers know how much attention you're giving them. Practice active listening constantly by responding with a simple "YES" or repeat their problems to show that you are paying complete attention. 
Also, personalize support by repeating their names during the conversation. If it's an email, start with their name. This gives them a great support experience.
7. Don't Give False Promises to Customers
Have a strict rule not to make promises to customers as it could backfire on you. Be honest with your customers at all times. Clearly communicate what can be accomplished and what cannot.
When you tell your customers you'll be back with a solution in x number of hours, make sure you give them something. Even if it's not the solution, give them an update about the same. 
8. Be Available to Customers On Their Prefered Channels
Long gone are the days where your customers connect with you only from one channel. Today, customers connect with businesses on their preferred channels. And as a business, you should make yourself widely available on channels customers prefer. 
This includes but is not limited to email, live chat, social media platforms, and phone. Find out where your target audience is and make yourself available on those channels. 
Your communication with your customer should be on the respective channel they reach out from. 
Having an omnichannel support platform in place can do the job. You can connect all your support channels in one place and respond to customer queries without having to switch tabs.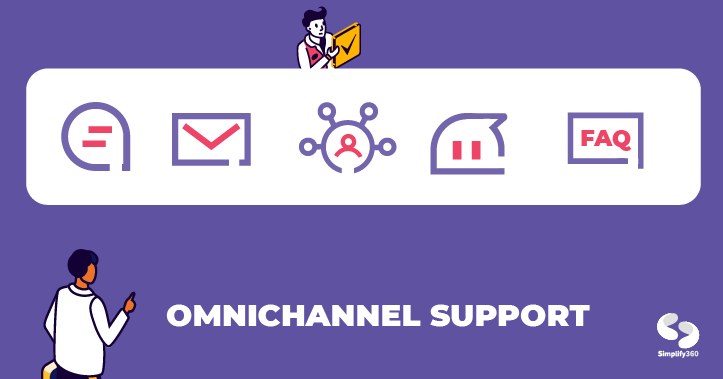 Simplify360's omnichannel support platform allows you to connect 15+ channels in one place. Your agent can collaborate using the shared inbox and efficiently solve customer queries.
Being present on channels your customers prefer gives them a great support experience and makes you more approachable.
9. Make Self-Service Available
Self-service is when customers figure out a solution all by themselves. From a business perspective, this means having a knowledge base, tutorial videos and helpful articles in place.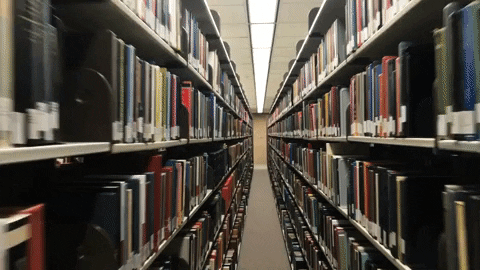 Not every customer would want to get in touch with a support agent. Some prefer to resolve it on their own. And statistics say the same as well. 
A report from Microsoft states that 90% of customers globally expect a business to have an online self-service portal. 
So, make sure to have an in-depth knowledge base in place. This can also reduce the number of queries your support agents have to deal with. It's actually a win-win.
10. Offer 24x7 Uninterrupted Support
Another important customer service tip is being available to customers when they need you – 24×7 customer support. 
Now, this doesn't mean you have to employ agents 24×7. You can simply automate support by deploying AI chatbots. 
Simplify360's chatbots are AI-powered (backed by NLP and ML technologies) that allow you to automate support. The chatbots are so advanced that they learn from customer queries constantly and answer questions they haven't been trained for.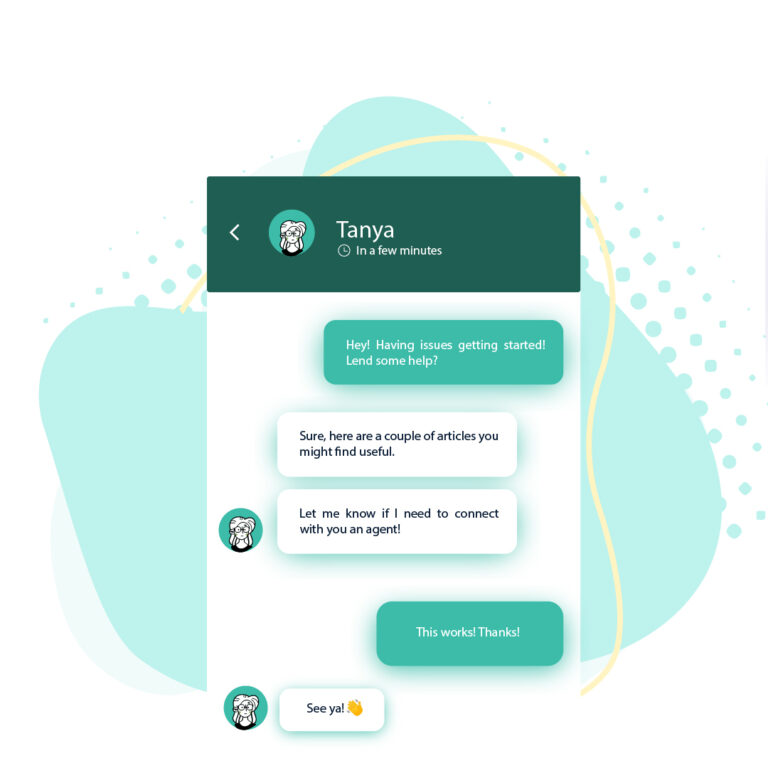 Also, the chatbots are highly customizable and can be made to suit your brand's appearance and theme. With a chatbot in place, you can, 
Automate response to customers
Offer 24×7 uninterrupted support
Reduce customer support costs by up to 30%
Improve agent productivity
11. Measure Support Team Performance
Measuring your support team's performance is another customer service tip that helps you deliver great support. 
Say, for instance, if you witness a high-resolution time for tickets or a poor CSAT score, there's some problem underlying with your support team. Find out what it is by getting in touch with your support team. 
Conducting monthly or quarterly review and knowledge-sharing sessions will help agents know where to improvise and stay updated with your products and services. 
12. Introduce Loyalty and Referral Programs
Customers love it when you give them an extra something every now and then. It could be a reward for their loyalty or incentives for extra referrals. 
Make sure there's a loyalty program in place for long-term customers – redeeming points on their next purchase, sending free goodies after reaching a level and more. 
As for the referral programs, give your customers something they cannot refuse. Make sure that both the referral and the referee are benefitted out of your referral program.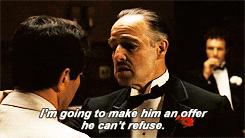 Remember when Dropbox grew 3900% with a simple referral program? Come up with one such referral program and witness growth on the go.
Though loyalty programs aren't directly related to customer service, they contribute to customer experience. 
13. Customer Service Is a Constant Process
Like the title says, customer service is a constant process. Even when you follow all the above-mentioned customer service tips and streamline your support process, you have to constantly monitor your support team's performance and customer feedback. 
Based on what you observe, you have to tweak your support strategy. Make changes wherever necessary and find opportunities to offer better support and experiences for your customers. 
Starbucks doesn't give the best coffee. But they give the best experiences to customers which helped them achieve a forever name. 
Understanding customers are king and finding ways to serve their needs is the first step to delivering outstanding support. With the above-mentioned customer service tips, you can streamline your support process and deliver the best experiences to customers. Because good support paves the way to better customer retention, a better reputation and long-term sustainability.