Looking for the best live chat software for your business? Well, it definitely isn't a walk in the park! The options are plenty to choose from. But we've made it super easy for you with this article! Let's get started! 
Customer support has evolved a great extent today and so does the engagement pattern between customers and businesses. Today, customers have very little patience – they expect instant responses and most importantly, they value the experiences. 
As a result, businesses have started to adopt and implement various practices to enhance customer experiences and offer better customer support. One of these is implementing a live chat software.
In this article, we have listed the ten best live chat software for customer service you should consider using. But before that, let's have a look at what live chat software is and why you should use one for your business.
What Is a Live Chat Software?
A live chat software, put simply, is a technology that allows customers to get in touch with support agents of a brand in real-time. All a customer has to do is, type their query on the website's live chat window, send it off and they'll be connected to a support agent on the other end.
The primary goal of live chat is to provide instant, real-time support to customers and improve their satisfaction and trust leading to increased conversions & retention. In fact, statistics show that 42% of website visitors consider a business trustworthy provided they offer live chat support. 
Modern live chat platforms come with integrated chatbots, automation, analytics, messaging apps and more. 
Now that you know what a live chat software is, let's look at why you should use a live chat platform for your business.
4 Benefits of Using a Live Chat Software
In this section, we'll cover the most important benefits of using live chat software for customer support. 
1. Live Chat Software Improves Customer Support Experience
One of the reasons why customers prefer the live chat option is because of instant responses. 
Today, customers have very little patience and expect instant responses and resolutions. When you start offering instant customer support, it not only improves customer satisfaction but also improves the support experience leading to better conversion and retention rates. 
2. Live Chat Feels Personal
When compared to emails or any other form of support, live chat is more of a personal mode of support. Customers generally feel more comfortable talking to support agents. And when support agents engage them in the right manner, you can win customers for life. 
3. Great Way for Conversions & Sales
Audience, when given the right kind of push and support can become your customers down the lane. Guidance is one thing your potential customers lack during their journey and deploying a live chat software can fix this. 
You can also communicate with your customers, recommend them the right products and increase the sales numbers.
4. Gather Insights & Collect Feedback
Having a live chat software on your website allows you to gather insights and collect customer feedback. You can use these insights to make informed business decisions and push your business with continuous improvement. 
Mentioned above are the four important benefits of using a live chat software. That said, we'll start looking at the ten best live chat softwares for customer support.
Best Live Chat Software for Websites & Customer Support
We've listed the ten best live chat softwares for your business in this section. We've listed out a couple of features of every live chat software and pricing as well (in most cases).
Like the title says, Simplify360 is one of the best live chat software that's suitable for all kinds and sizes of businesses. 
Simplify360 is an end-to-end, AI-powered customer support platform that provides businesses with a range of support solutions – omnichannel support platform, AI chatbots, social media care & listening, online review management and more. And one of the key offerings is the live chat software.

What makes Simplify360 one of the best live chat software is it allows you to manage all your customer conversations from different channels in one single platform (omnichannel support). Whether it be web chat, in-app chat, or social platforms, you can manage it all using Simplify360's live chat software from one place. 
Your support agents can monitor and respond to these chats in real-time – this improves agent productivity resulting in better customer service metrics.
Below mentioned are some of the key features of Simplify360's live chat software. 
One Platform for All Channels
Your support agents can manage all customer conversations from one single inbox – web chat, 
in-app chat, and social platforms. You simply add messaging and live chat to potential platforms for your brand and start connecting with customers on the go. Agents can also view customer conversation history across channels from the inbox allowing them to provide more appropriate support. 
Chatbots
Now, this might not seem all cool but it's the truth. Live chat softwares doesn't mean there are agents behind the software 24/7. Sometimes, it's chatbots that respond to customers. Chatbots can handle queries that are simple and trivial, giving more room to support agents. 
Simplify360's live chat software has AI chatbots with it allowing you to provide more meaningful responses to customers. 
Canned Response
Make your live chat software greet your customers and give them responses before a support agent attends the conversation.
Automated Chat Routing
Not every support ticket needs an agent to attend to it. Because most of them are repeated, common questions. Simplify360's live chat software uses NLP and sentiment analysis to understand critical issues and automatically route and notify respective support agents. 
Provide 24/7 Support
By integrating chatbots with live chat software, you will be able to provide 24/7 automated support – you do not have to worry if your support agents are not on their desks. 
Apart from this, there are other features like brand customization, in-depth KPIs & metrics (VOC, overall sentiment, agent performance, etc) and more. 
Pricing
The pricing of this live chat software varies based on business and needs. Get in touch for a FREE demo and pricing details. 
Simplify360's live chat software is easy to use, set up and is suited for businesses of all kinds and sizes.
Now that we're done with the first live chat software on our list, let's head to the next one.
Zendesk needs no introduction. The platform has been known as one of the best customer support platforms around. Like Simplify360, Zendesk also offers features like AI and automation, a ticketing system with reporting capabilities and more. 

The live chat software is customizable and focuses on customer engagement with proactive, targeted messaging features. Like the live chat software we saw above, Zendesk brings in all your customer conversations from across channels in one place improving agent productivity leading to faster first response times and resolution.
Some other highlighted features of Zendesk's live chat software include,
Chat/ticket routing and queue management
Customization option to suit your brand's look and feel
Chatbot deployment with canned responses
Automated triggers to send proactive messages to specific customers
Option to enable offline forms to help customers during away hours
Zendesk is best suited for businesses that are looking forward to scaling up their customer support.
Pricing: Plans start from $5 per agent, per month and go up to $199 per agent, per month. There's also a custom plan available if needed.
Next on our list is LiveChat. True to its name, this is yet another best live chat software for customer support you should be considering. One thing that makes LiveChat stand out is its ability to integrate with over 170 apps.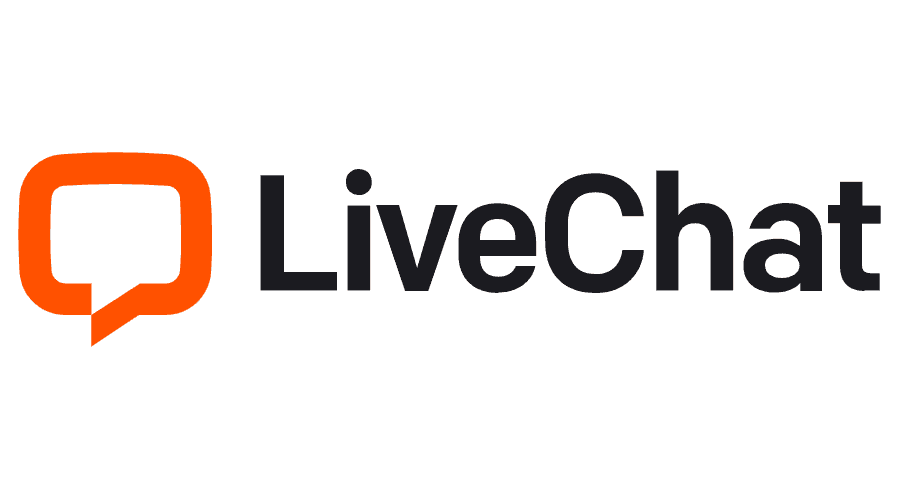 Another cool and unique feature of LiveChat is that support agents will be able to take a look at customers' messages as they type. This gives agents more space to prepare for an appropriate response. With LiveChat, you can seamlessly tag chats, send surveys, collect customer messages when agents are offline with a ticket form. 
Some of the key features of LiveChat customer support software are, 
Option to add product cards when conversing with a customer
Automatic ticket creation and routing the same to agents
170+ integrations that include Dropbox, Shopify, MailChimp, Salesforce and more
Option to add clickable button and quick replies to enhance the overall chat experience
Website visitor tracking, agent performance tracking and more 
One part that LiveChat lacks is chatbots and automation. However, you can integrate chatbots by buying and setting them up from a company owned by LiveChat named ChatBot. 
Pricing: The pricing starts from $16 per month per agent and goes up to $50 per month per agent.
We wouldn't miss out on HubSpot from our list. Predominantly known as a CRM, HubSpot also offers customer support solutions. And one of the solutions they offer is their FREE live chat software. 

You can customize your live chat software to suit your brand's theme and guidelines and see customer conversation history from the Conversations inbox.
Here are some key features of HubSpot live chat software, 
Receive notifications and respond via Slack (using HubSpot's Slack integration feature)
Option to schedule meetings or send emails and follow-up messages from the Conversation inbox
Basic greeting messages to greet customers who are engaged on the website
Add a chatbot to make tasks easier – book meetings, qualify leads and more
HubSpot live chat software is an ideal choice if you're into the HubSpot ecosystem. If not, you can choose from other live chat software options in this article.
Pricing: Free
Another sophisticated, AI-powered live chat software. Like most live chat software listed here, with Genesys DX, you can boost the efficiency of your support team while engaging with your customers effectively.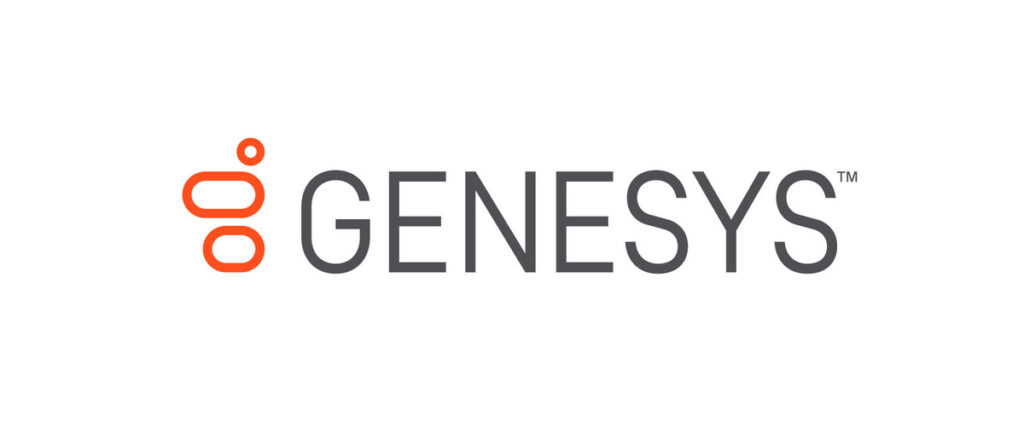 With Genesys, you can collect customer information before beginning a chat and collect customer satisfaction once the live chat session is completed. This helps you gain more insights into how your support team is performing. 
Here are a couple of key features of Genesys live DX live chat software, 
Proactive chat option to engage customers beforehand
Canned responses to engage with customers instantly
Customization options to suit your brand's theme
Website visitor tracking, extensive integration capabilities and more
Pricing: There's no pricing information available on the website. You can request a demo to know more details.
Like Simplify360 and Zendesk, Zoho Desk offers an omnichannel customer support feature. Zoho Desk has an embeddable chat widget that enables instant responses for customers, options to know customer satisfaction with rating inside the chat window and more. 

Some key features of Zoho Desk include, 
Proactive chat to engage customers beforehand – helps improve the support experience
Canned responses to offer instant responses to customers
Advanced integration capabilities and chat routing to appropriate agents
Customization options to suit the theme and guidelines of your brand
If you're already familiar with Zoho suite and you're using its products, then you can consider opting for Zoho Desk live chat software. However, pricing is something that you should be concerned about. 
Pricing: In Zoho Desk, to avail live chat option, you have to go for the Enterprise plan which costs $40 per agent per month. 
Drift comes with the title "Engage and Convert More Website Visitors With Live Chat" and is a great live chat tool for both customers and support agents. The tool comes with conversation AI that responds to visitors making sure no potential visitor is unattended. 

Here are a couple of key features of Drift live chat software, 
Conversational AI to assist with chats and improved response speed
Connect with customers in real-time via live chat
Option to route chats to respective agents  
Pricing: There's no information available on the website with regard to pricing. 
So, those are the 7 best live chat softwares for customer support and the ones you should consider for your business. 
Live chat softwares have become inevitable today. Your customers look for the easiest way to get in touch with you. And if it's not available, chances are they won't be your customers anymore after a period of time.
Like we said in the beginning, the customer support landscape has evolved and businesses are doing everything they can to offer better customer support and experiences. And if you're reading this, it's pretty clear how much you want to use live chat software for your business. 
Now that we've listed the best live chat software for customer support in this article, it's time you get started. 
This brings us to the question of which live chat software should you choose. Though we'll come up with a separate article on this, here's a quick say. 
When choosing a live chat software, make sure it has, 
Omnichannel support function and a single inbox
Automation workflows and chatbots
Ability to route tickets to agents 
Canned responses
Customization options
Analytics and KPIs for better insights
That said, we're wrapping up this read. Reach out to us in the comments below if you have any questions!