Have you ever imagined what it's like to let customers drive your marketing campaigns? How great would it be if customers themselves marketed your products?
If you have pondered upon this question even once, you have reached the right place. This blog is all about utilizing customers' opinions in shaping marketing strategies.
Get a review management software and see the magic ✨
Our main focus in this blog is to introduce you to the leading review management platforms in the market. Over the years, many customer review management software has come to notice. Yet, there's no match for the ones that have proven their worth repeatedly.
Rather than jumping right into the list, let's understand why review management platforms are game changers! And, what's better than first understanding the software itself?
has increased the demand for review management tools.
If presented pictorially, the interconnection between online reputation management and online review management can be viewed like this.
What Is a Review Management Software?
"A review management software allows you to collect, manage and reply to existing reviews across various platforms."
Online review management is not entirely a new concept. The process of managing reviews is a part of online reputation management. The primary motive to create a positive brand image, especially in digital spaces, has increased the demand for review management tools.
If presented pictorially, the interconnection between online reputation management and online review management can be viewed like this.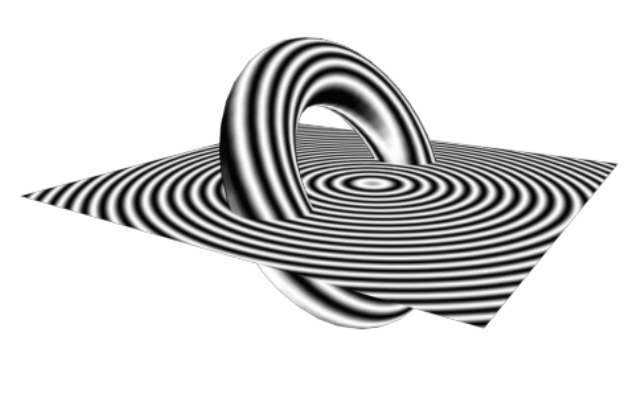 Even though confusing, online review management and reputation management are two different ideas!
Online reputation management focuses on ensuring product and service search results within the digital space. Review management, on the other hand, is strictly focused on handling reviews on online review platforms.
You can understand more about this difference by reading this article
➡️Understanding the Difference Between Reputation and Review Management 
Numerous blogs discuss the importance of review management platforms. But, what is often ignored is the correlation between online reviews and reputation management! After all, the impact words of a stranger on some website influence multiple people's opinions!
So let's first understand how online reviews and brand reputation are intertwined.
Online Review Management - The Way to Manage Your Online Reputation
As a business, customers are your number one priority. It is crucial that they feel heard, seen, and prioritized. This means meeting your customers' expectations as they express them. Not an inch more or less! And, online reviews are direct windows to your customer's opinions of you.
Adding to that, we live in a digital world. The customer or the potential customer is always online. Therefore, every business strives to make an online presence. In a situation like this, you must manage your online image as well as your product/service.
You will be surprised to know the impact that online reviews hold. Almost 85% of consumers find online reviews as relevant as personal recommendations. Managing your online reviews is the ONLY way to ensure your brand's positive image.
Importance of Online Reviews
The two main factors ensure the importance of online reviews for marketers – Accessibility and Visibility.
With markets and companies shifting to digital platforms, digital marketing has taken supremacy. We don't deny the need to enhance your products and services. But, nothing has challenged word-of-mouth as a powerful marketing tool.
And, online reviews are the new word-of-mouth referral🔊
Today, online review platforms like Yelp, Google Reviews, Amazon, and more ensure your accessibility and visibility to consumers. By choosing the best review management software for your company, you can significantly increase your brand's online presence.
Accessibility – Online reviews are present everywhere. Thanks to search engines, consumers can search for your brand and be bombarded with people's opinions of it. This isn't necessarily a negative idea. The more online reviews your brand has, the more people trust your brand's legitimacy.
Visibility – Generally, brand reviews can be viewed even before the brand's page. 
Therefore, the better your ratings are, the more your chances of gaining top visibility.
We live in a digital world. Online reviews are the easiest way to alter and enhance your digital presence. With online review management software, you can eliminate and rectify even a minute reason leading to people's dislike or distrust of your business.
Let's have a look at how online review management can help your business.
Benefits of Online Review Management
As mentioned earlier, modern consumers are smart. They prefer making well-informed and efficient decisions when it comes to investing their money. Hence, they view the over-surge of online reviews as beneficiary.
With the best review management software in place, you can ensure that your brand fits your potential customers' expectations. However, its benefits are not limited to enhancing brand image alone.
Following are a few more benefits you can enjoy by utilizing review management tools.
Popular review websites like Google, Amazon, Yelp, etc have extensive databases. They can accommodate a plethora of information. These search engines thus favor brands with a popular presence. This doesn't mean that smaller businesses struggle with ranking on these websites.
Regardless of your website ranking, your company's name in a review website finds a place based on customer engagement.
How online review management ensures better search engine optimization?
Review management software allows you to collect reviews from various platforms onto one dashboard. It creates a centralized platform for all your reviews. This means easy access for your marketing team. Within seconds, you can gain insights into your company's presence in different regions.
This is one of the most significant advantages that follow online review management.
As the name itself suggests, the process means managing your reviews. This means collecting, tracking, and even requesting reviews.
Simply put, review management software puts you in charge of what your customers are talking about.
Let's see another important benefit of using a review management tool.
2. Impacts Buyer Decision Positively
After the above section, this is hardly a discussion.🤷
Review management tools are put in place to enhance your reputation management strategy.
As we mentioned earlier, review sites can aggregate a large amount of data from multiple sources. This gains them the much-needed credibility and consumer trust.
Gone are the days when professional food critics were celebrated for their visits and review to a website. Modern consumers crave relevancy. In other words, they prefer real-life people's opinions of a restaurant over some over-the-top celebrity.
Therefore, people today don't just stumble upon online reviews. Much of the review viewing is intentional. It's part of extensive research that a consumer puts in before choosing to engage with a brand.
The number of stars that your brand attains, impacts prospective buyers' decisions.
How online review management can impact your buyer's decision?
Online review management does more than just impact your buyer's decision. It directs the buyer toward your brand. It's a slow yet strong process.
The best review management software allows you to have review response templates in place. This is also known as automating review responses.
Collecting and tracking reviews alone is just the first process of utilizing your customers' opinions for your benefit. What must follow is responding to your customers. Both negative and positive reviews provide equal opportunities for you to gain positive brand recognition.
When you thank your customers for positive reviews, they feel seen and valued. This projects your loyalty towards them, which the customers comprehensively reciprocate. Negative reviews, on the other hand, provides you with the opportunity to gain their trust back.
When a consumer makes a purchase, they show interest and inclination toward your brand. However, when the brand fails to meet their expectations they express their disappointment via negative reviews.
That is all that negative reviews are – your customers' disappointment in words. Treating it otherwise often causes the fall of many brands. When you address this disappointment empathetically, you stand a good chance of gaining this customer back.
Moreover, once the issue is resolved don't shy from asking the customer to leave positive feedback. Negative reviews when turned to positive shows you as a customer-centric brand.
To know more such tips and tricks for online review management, read the article below. 
➡️ Responding to Online Reviews – The Dos and Donts You Should Know
Now that everything you need to know about online review management, we will shift our focus from online review management to review management software.
First, let's see the factors that one should look for in a review management tool.
What Does Best Review Management Software Constitute?
There are a lot of best review management softwares out there (at least, that's what they call them) However, certain features distinguish best review management tools from ordinary ones.
Here are the four features that you shouldn't compromise on while investing in a review management platform.
1. Multiple Platform Accommodation
By now you know that there exist multiple online review platforms. Some traditional, some new ones – but all equally powerful!
Having a review management tool that cannot accommodate data from multiple review websites and channels is of no use.😞
The best review management platforms allow you to cover a wide range of review platforms. This enables you to have better analytics of reviews. Moreover, you can categorize your analytics based on specific locations, applications, etc.
Sounds similar to important features of a successful AI chatbot, right?🤔
Well, sentiment analysis is the hero ingredient in the recipe for successful marketing. It is important to know what your customers are thinking and feeling. More than your agents, your machines should be able to detect customer sentiments. And, why not?
Modern machines and technology are developed to act as an extension to your teams.
The best review management software can not only detect the sentiment of online reviews left but can also auto-tag them.
This allows your support team to give proper focus to bad reviews and provide prompt replies.
Hence, before you invest in a review management tool check for its features. See if it understands the customer's tone precisely.
We already covered this one. While review management tools aren't well equipped to respond themselves, they sure can use automated templates to respond to online reviews.
The best review management tools are those that initiate the review response and then assign them to the correct representative.
For this, you will have to train a review management tool to identify certain keywords. These keywords act as indicators that analyze the tone of reviews and assign a response accordingly.
If a review management platform doesn't provide a demo session, you should think twice before investing in it.
By having a trial run you can customize yourself with what to expect from the product. You get to understand its strengths and weaknesses. This helps you understand whether the review management tool meets you where you are.
Once you have an understanding of its features, you can make a well-informed decision.
You can know more such pointers before choosing an online review management software. Just read the following blog.
10 Best Online Review Management Platforms of 2023
We're already three months past in 2023.
After studying the review management platforms that outdid others in 2023 and have continued the same in 2023,  we present you the 10 best review management tools you can invest in this year.
Let's have a look.
1. SimplyReviews - Most Trusted Review Management Platform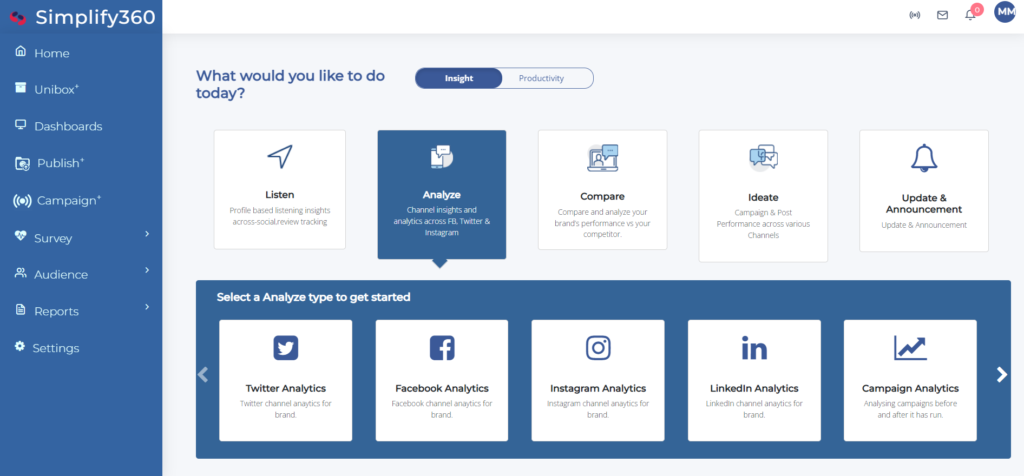 SimplyReviews is the best online review management platform example used by B2B, as well as B2C companies. It allows you to track, manage, and respond to online reviews. It is a great addition to your marketing tools as it accommodates multiple platforms like Facebook, Yelp, Amazon, and more.
Simply put, it lets you manage your reviews across various sources from one place! 🤩
Here are some of its highlights,
Supports multiple review channels promoting a monitor & respond from one place approach.
Allows location-based, app-based and eCommerce-based review management.
Precise customer sentiment analysis to automatically categorize reviews.
Predefined review response templates to set autoresponders for reviews.
Automated survey sending option for every bad review and more.
Click here to see how SimplyReviews helped a global FMCG achieve 5 million reviews.
You can also book a demo session here.
2. Birdeye - Best Review Management Tool for Local Vendors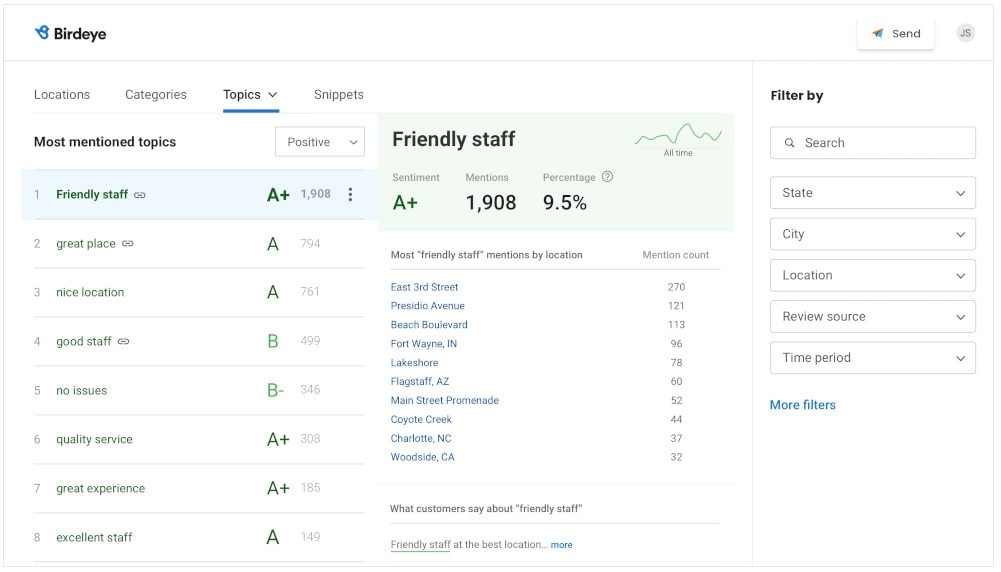 Trusted by almost 90,000 local brands and businesses, Birdeye Reviews ends the juggle between multiple tools to manage your online reputation. In other words, it allows interaction with multiple customers across various platforms from a single dashboard.
Birdeye is a secure and scalable platform that can help you grow your company and business.
Following are the highlights that make it the best review management platform for local businesses.
Creates a steady stream of fresh reviews.
Automation eases generating and managing reviews.
Amplifies reviews to your website, socials, paid ads, and search engines.
One inbox for all customer communication.
Book a demo session today to explore Birdeye.
3. Brandwatch - Review Management Tool for Reputation Management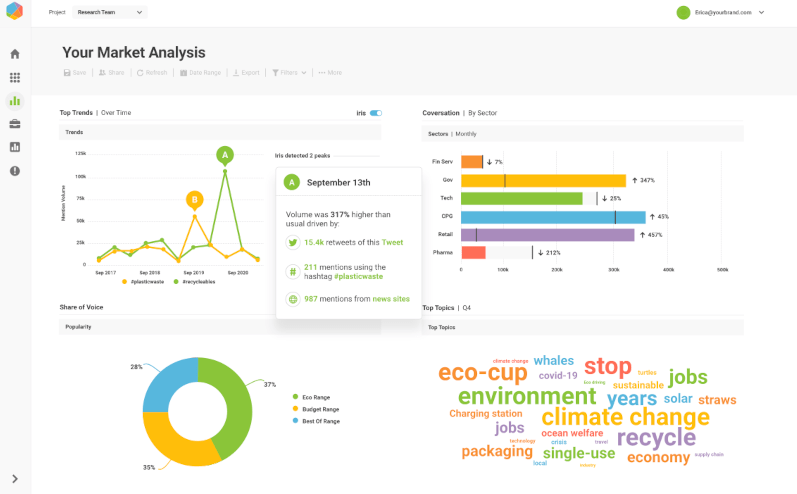 Before a review management tool, Brandwatch is a reputation management tool. Yet, it has found its place in this blog for its incomparable ability to monitor online reviews. This is indeed the best review management tool in the market to view all your online mentions. Be it on review sites, social platforms, or forums.
Its reputation management dashboard has attracted many medium and large companies.
Here are some of its features
Online review collection for e-Commerce products.
Translating reviews of select languages to English.
Visualizes and Analyzes review data
Collects data on demand.
You can book a demo session here.
4. Hootsuite - Best Online Review Management Tool for Social Marketing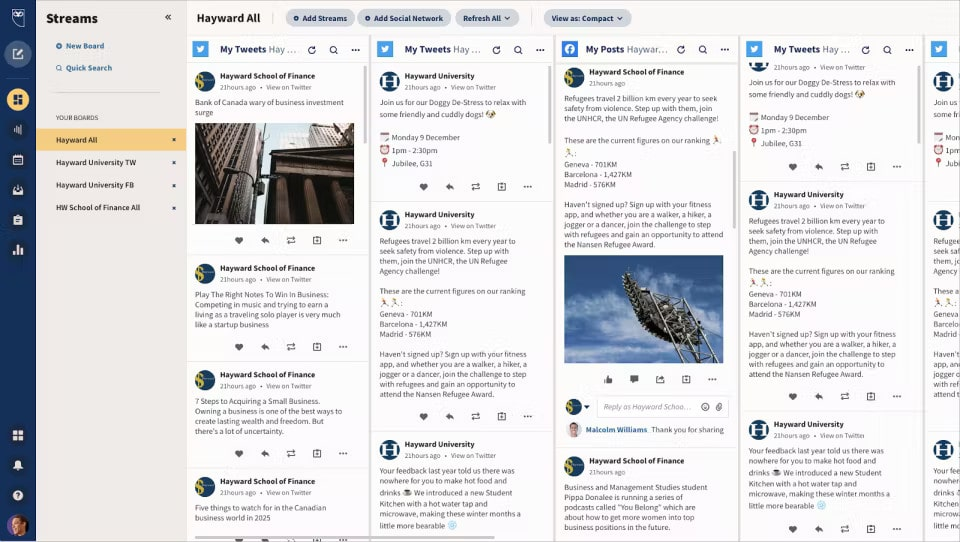 With Hootsuite's review management tool, you can empower your digital marketing specialists. It enables them to monitor social media channels, blogs, and review sites for mentions of their brand.
Its Review Trackers extension allows the creation of multiple streams to track positive and negative reviews and request feedback.
Here are some of its celebrated features
Sentiment analysis to track conversation tone.
One dashboard to view and manage all your customer conversations.
Easy adding and editing of review profiles by location and user.
Easy sharing of reviews on social networks
Click here to book a demo session today!
5. ReviewTrackers - Best Review Management Platform for Competitive Market Analysis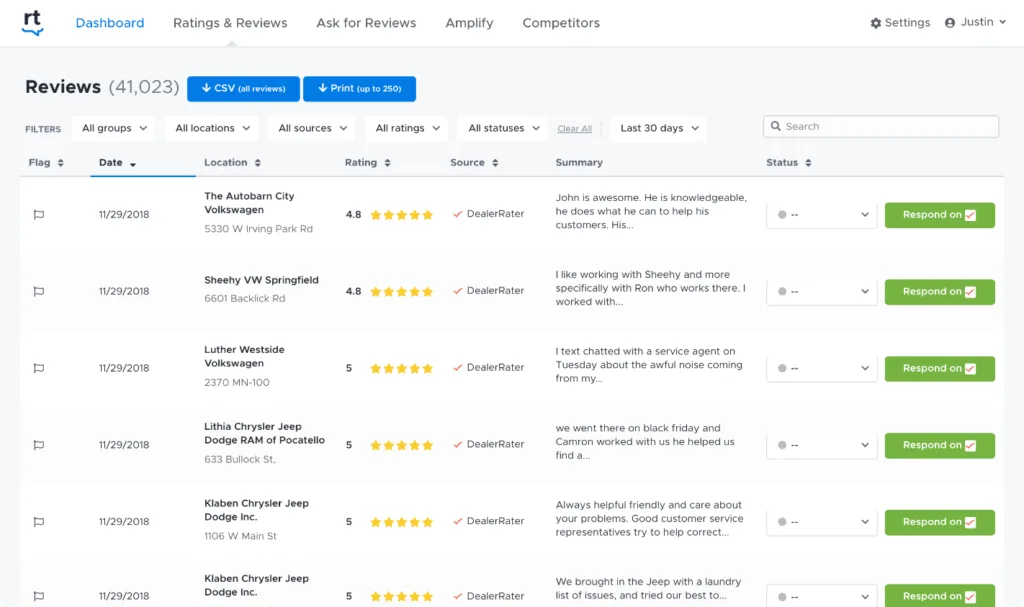 ReviewTrackers is a proven reputation and online review management software.
This review management tool allows you to integrate with major business tools such as Google My Business, HootSuite, Facebook, and more. With advanced software offering detailed analysis of performance, it helps you increase your revenue.
Designed to drive acquisition its core features include
Review collection
Competitor tracking
Media monitoring and alerts
Detailed performance analysis
Here is its official demo video.
6. Podium - Best Online Review Management Tool for Local Businesses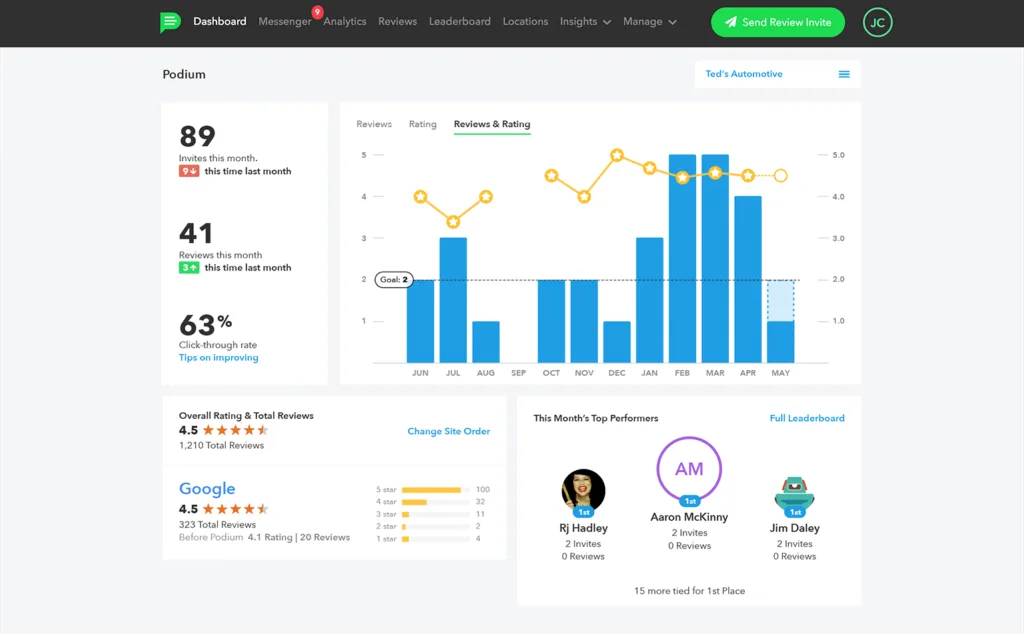 Primarily a customer engagement platform, Podium helps local businesses manage their online presence. It is SaaS-based software that includes easy-to-use tools. Its core feature is review generation, which yields enhanced CX, more feedback, and SEO.
The following are features that make it the best review management platform for local businesses
SMS marketing and web chat
Easy payment processing
Personalized text conversations
Customized review gathering
Get your demo session here.
7. Rize Reviews - Best Review Management Tool for Review Collection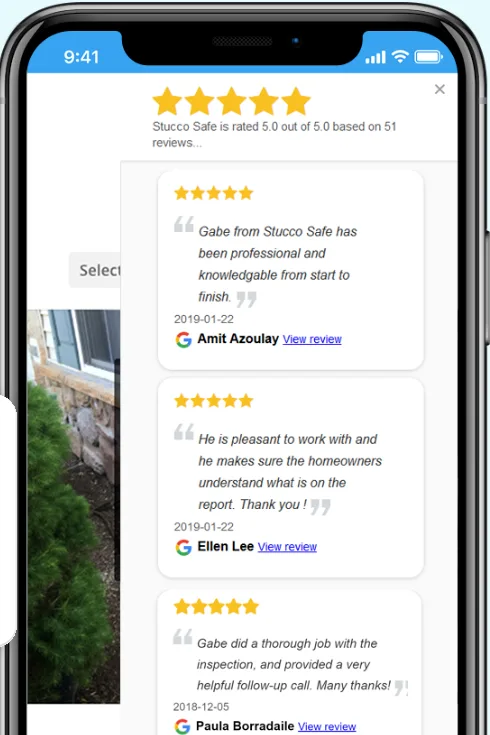 Rize Reviews is one the best review management tools for review collection. It offers a review widget to display customer feedback which pulls in reviews and ratings from Google, Facebook, and Better Business Bureau (BBB). The display is customizable allowing users to select viewing of aggregate review score.
Some of its best features are as followed
Easy access to users across multiple channels
Wide range of reputation management features
Flexible targeting and custom brand messaging
Personalized campaigning
Click here to get your free review widget.
8. Get More Reviews - Best Review Management Software for Sharing Reviews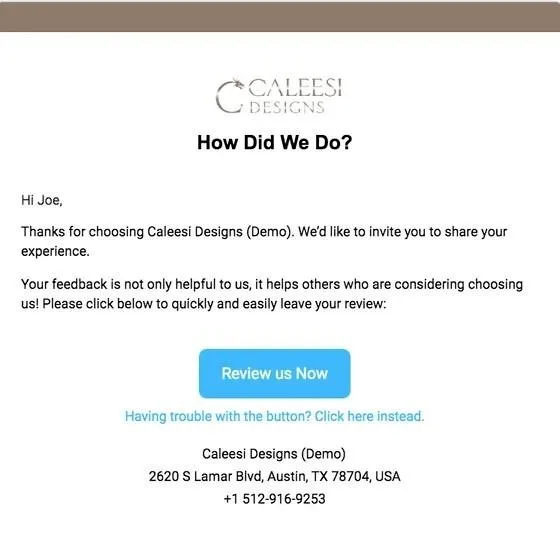 Get More Reviews is a cloud-based review management software that organizations use to generate and manage online reviews.
Its best features include
Bad review blocking
Email management
Automated social posting
Setting email signatures
To register yourself for a free trial, click here.
9. Digimind - Best Review Management Software for Social Media Monitoring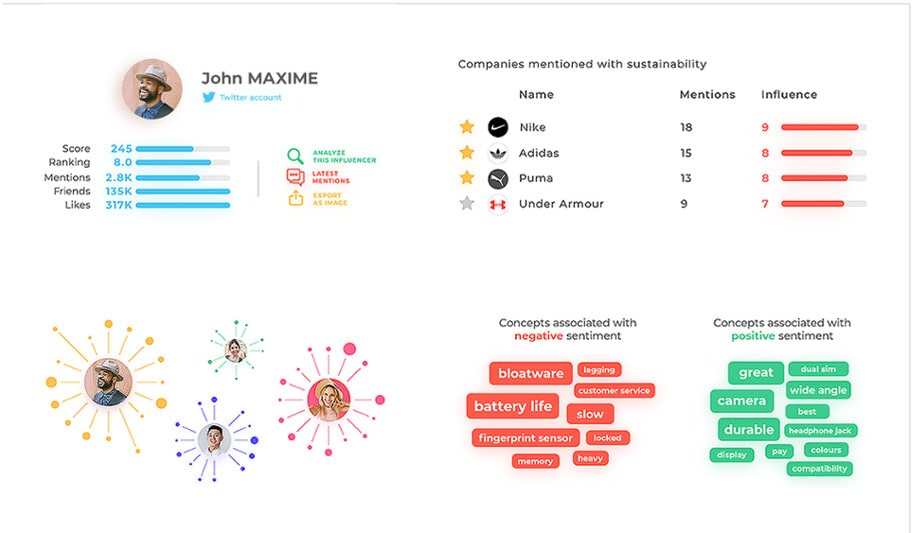 Digimind is a social media monitoring tool that also offers tools to analyze your performance metrics. With features such as automated alerts and weak signal detection, you can proactively avoid a potential crisis.
The tool is known for the following features to boost social media monitoring procedures.
Sentiment analysis to track the tone of customer conversation
Quick online review responses to avoid crisis
Trends tracking
Campaign analysis
Here is your link to register for a free demo session.
10. BrandYourself - Best Online Review Management Tool to Manage Personal Reputation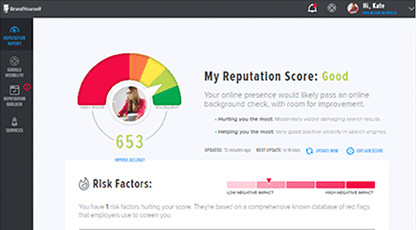 Last, but not least on our list is BrandYourself. This review management software allows you to track and analyze search results. Gaining insights into social media activity and review sites is an added benefit, of course!
BrandYourself is known for its monitoring and reporting feature which allows users to track their online reputation over time.
Following are its most celebrated features
Real-time alerts with new mentions of your brand
Quick response to customer feedback
Scanning for risk factors
Personal/ Employee branding services
Register yourself for a free reputation report and see for yourself.
Customers prefer brands that take responsibility for their products. Online reviews act as the window to customer opinion of your brand. Only when you've mastered the art of managing online reviews you can excel at reputation management.
From tracking reviews on review websites to social media platforms, it is indeed a tedious task. However, with review management software, the same can be converted into a fun endeavor. What's even better is gaining proven success along with regular performance metrics.
In short – Your reputation matters and that's why online review management is crucial in modern marketing strategies.
There's possibly no simpler way to convince you to own an online review management tool.
Build an impactful online presence. Get the best review management software for your company.