After reading a lot about online review management (and responding to reviews), it looks like you're here to know about the do's and don'ts of responding to online reviews. 
Well, in that case, you're at the right place. Review management has become the number one social proof people prefer when they choose to buy products online or opt for new services. 
As a business, making your online reviews look good will help you with consistent new customers. And a major part of this revolves around how you respond to online reviews. When you respond to reviews the way you have to, you get in the good books of people! That's something you wouldn't want to miss out on for your brand! 
So, in this article, we've come up with the do's and don'ts of responding to online reviews along with a couple of other useful tips when it comes to reviewing management in general.
That said, let's get started!
Responding to Online Reviews - The Do's
Let's look at what you should be doing first! The don'ts come in the later sections of the article.
1. Do Respond to Your Reviews First
This is one thing most businesses do – they overlook reviews because they believe certain reviews don't need a reply. 
Well, here's something they need to know – THEY ARE WRONG!
Reviews, of all kinds, whether it's positive or negative (or even fake) deserve a reply. 
Why? Because it shows you care for people who take time to interact with your business. Responding to online reviews also gives you the opportunity to engage with people. If it's a good review, engaging with it will help you delight your customers and encourage repeat purchases. 
On the other hand, if it's a negative review, you can make things right by resolving the issue faced. This helps build trust with the person and they'll end up changing their thoughts about your business. The result is a customer won for life. 
It's often the bitter➡️pleasant experiences that are remembered. 
Here's an example of an online review without a response,

It seems that the customer is deeply disappointed with his/her latest experience with the restaurant and has clearly mentioned that they "won't be coming back any time soon."
Such reviews can easily influence new customers who think about trying your restaurant if left not responded to. Coming up with a response as shown below can help you take care of the situation. 
Hi [First Name],
Thanks so much for the review. We are so sorry you had a bad experience while visiting our restaurant. Customer satisfaction is one of our top priorities and we always make sure our customers get better food and experiences with us.
We hope you'd give us a second chance and visit our restaurant again! In case you want to discuss this further, please feel free to get in touch with us [Email Address].
Thanks, 
[First Name]
Such review responses can help you win back customers and also sets the right impression for your brand amidst the audience. 
Takeaway: Respond to your reviews, no matter how good or bad. 
2. Do Respond to Reviews In a Timely Manner
Consider online reviews more like support tickets. When a customer leaves your business a review, they expect to hear back from you. Not tomorrow or the day after but TODAY! So, time is your greatest adversary when it comes to responding to online reviews.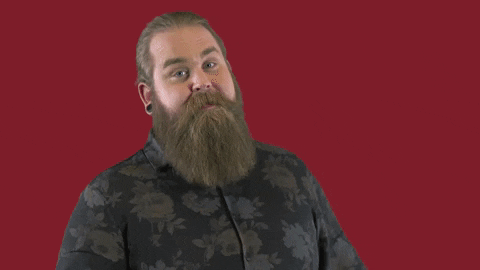 Make sure that you respond to your reviews as soon as possible. It's okay even if there's a delay in responding to reviews with four or five stars, but the negative reviews (the ones with one or two stars) need your immediate attention.
Make sure to have a strategic plan in place to deal with negative reviews. Having a review 
management software in place can help fix this. Because a good review management software escalates high-priority reviews to agents via mediums like SMS & Email.
This can help your agents respond to critical reviews promptly – saves your brand from negative reputation.
Takeaway: Respond to your reviews as soon as possible, especially the negative ones.
3. Do Make Review Responses Personalized
When responding to online reviews, personalization is the key. Feel free to take a stroll among Google business reviews of popular brands. Chances are high that most of the responses would be automated, resulting in a lack of personalization.
At a point, all your reviews will become monotonous and seem irrelevant. This is why personalization is important.
Though it is not possible for your agents to personally respond when the number of reviews is high, make sure you personalize responses for at least a couple of reviews. 
This ensures the human touch of your brand stays intact. Here's an example of how a personalized response should be. 
Review
Parking is easily available and the perfect spot for meetings. Wi-fi is available as well. I'm not a big fan of the hot coffees here but the cold coffees are worth a try. My favorite is the java chip frappe. Food a good but Of Course, I feel everything is overpriced here. The interiors are good and the restrooms are clean.
Review Response 
Hi [First Name],
Thank you for taking the time to write a review.
I'm glad to know that you know had a great experience visiting our store. Customer satisfaction and hygiene are some of our top priorities. And yes, we love the Java Chip Frappe as well! 
I'm so sorry to hear that you are disappointed with our pricing. Given the nature of the food we offer and the market that we are in, we have made every effort and given our best to make our menu affordable to you and all other customers. 
I understand that this can affect your dining experience but I hope you can understand that there's very little we can do about this.
But if there's anything else I can do for you, reach out to us at [Contact Information] or ask me by name when you visit us the next time.
Thanks so much. 
[Your Name]
Reading the issues and coming up with a personalized reply to your customer makes them feel valued and your brand looks better in the eyes of the general public!
Takeaway: Give personalized responses to reviews you receive.
P.S. Here are 100 review response templates for you to use. Now, you can respond to reviews on the go!😉
4. Do Thank the User for Their Review
When a user leaves a positive review, it means they like something about your business. And when a user leaves a negative review, that's feedback giving you an opportunity to fix things/make them better. 
Whatever the case be, it's important that you thank them. That might sound a little inappropriate for negative reviews but here's how you can put it. 
Hey John, Thanks for bringing this to our notice. 
Thanking your user for their reviews help build a customer-brand relationship. Make it a habit that you thank your user when you start responding to a review. 
Takeaway: Thank your customer no matter the nature of the review. 
5. Do Apologise When Needed
This is crucial. If you think apologizing might tarnish your brand reputation, the answer is no. Apologizing to your audience shows that your business takes responsibility for any negative experiences. 
So, whenever you come across a negative review, make sure to apologize for the mediocre experience they had. Come up with a possible explanation as to why it might have happened. Go the extra mile and let the customer know what you'll be doing to make it right. Plus, don't forget to leave contact information at the end of the review. 
This makes the customer feel that you're willing to go above and beyond to fix the situation and bonus points because you'll be looking great in front of the audience (but do remember that you've got to be genuine throughout and have only customer satisfaction in mind).
Takeaway: Apologize to customers when needed. 
So, those are what you should be doing when you respond to online reviews. Now that's discussed, let's get to see what you should not be doing!
Responding to Online Reviews - The Don'ts
Like the do's, there are a couple of don'ts for online reviews. Let's get started with them.
1. Do Not Miss Out On Reviews
Not responding to reviews is one thing. But missing out on reviews (overlooking them) is totally a different story. 
Today, it's important for you to have a presence on multiple platforms. This comes with people trying to reach out to you and leaving reviews across places. And it's common for your agents to overlook one of your reviews. 
Missing out on reviews might make your business look bad. As we discussed before, having review management software can help fix this. 
You can connect all your review sources to one place. This allows your agents to view all new reviews across channels from one place and respond to reviews without having to switch tabs. 
Takeaway: Do not overlook reviews. Use better tools to make sure all reviews are responded to.
Remember that when you're responding to a review, you're not responding to that person in their inbox. Your response is publicly visible to a huge audience. Sounding rude is not the best way to go about a review as it'll make your business look bad. 
If the review is rude and inadmissible language is used, simply report the review and respond by saying that you're reporting the review and your business doesn't entertain such comments. 
This is a more diplomatic way to respond to online reviews. Being rude will only backfire on your business.
Takeaway: Never lose your cool when responding to reviews. 
A review response thread in no time can quickly turn into a heated argument. Again, you have to remember that everything is happening on a public platform.
The best way would be to move the conversation to a private channel. Share your contact information along with the review and ask the customer to get in touch with you. 
This way, you can show the customer you are taking things seriously. On the other hand, you can prevent a full-blown conversation from happening on a public review platform. 
So, that's pretty much everything you need to know about the do's and don'ts of responding to online reviews. 
Before we wrap this read, there's something else we wanted to tell you about. We've been talking about having a review management software at different places in the read. We thought why not quickly tell you how Simplify360's review management platform can help you with review management.
SimplyReviews Review Management Platform
SimplyReviews is Simplify360's review management platform that lets you manage online reviews with ease. You can easily connect all your review platforms in one place and your agents can respond to these reviews without having to switch tabs.
There are a couple of other highlight features you get with Simplify360 review management platform like,
Automating response to reviews
Route reviews based on the nature, sentiment and keywords
Trigger custom notifications for high-priority reviews to agents via SMS & email
Online reviews are crucial in today's digital scape. Your customers' trust reviews as personal recommendations and how you respond to these reviews plays an equally important role in forming the first impression of your business. 
Now that you know the do's and don'ts of responding to online reviews (and a review management software as well), all that's left for you to do is start implementing these practices. 
Feel free to reach out to us if you have any queries in the comments section.