We're back with our social media updates article. Honestly, it just keeps getting better. In January, we saw new features like IG Live Badges, Twitter's "Flocks" and more. But in February, we came across even greater social media updates from some of the popular platforms – a few of them could even be a game-changer.
It's clearly evident that the social platforms are pushing their boundaries to be more innovative. At the end of the day, what matters is increased engagement and a large user base. That said, let's take a look at some of the most important social media updates that happened during February.
1. WhatsApp Might Allow You to Listen to Voice Notes Outside a Chat
A report suggests that WhatsApp Desktop is getting the new global media player that'll allow you to listen to voice notes outside the chat.
WhatsApp is one of the most popular messaging platforms and is used by more than 2 billion users worldwide. And with every new feature WhatsApp adds to its platform, it gets even better and gives a good user experience.
WhatsApp's global media player was recently spotted on the iOS beta version. The player allows users to listen to voice notes (in the background) while the user can exit from the chat. The development is now coming to WhatsApp Desktop App – beta version.
What's best about this feature is, when the user exits from the chat, the media player will appear on the bottom of the screen with a "play/pause" and even a "close" button.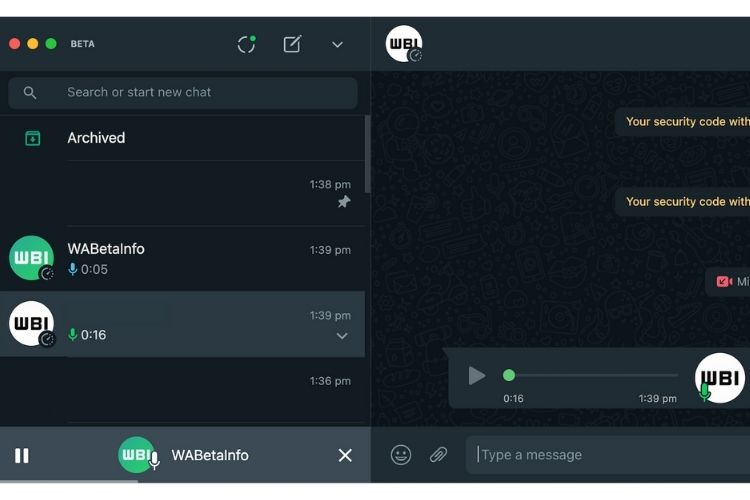 As for the iOS version, the media player will be appearing on the top of the application while you continue to go through other conversations.
This feature would benefit users who often receive voice notes, especially lengthy ones. Earlier, they would have to stick to the chat until the voice note is completed. But this new feature allows the user to exit and explore without any interruptions. 
The feature could be even seen on WhatsApp Android beta users. But as of now, it is unclear when WhatsApp will officially launch this feature as there is no timeline on this!
2. Twitter Articles - A Possibility To Go Beyond 280 Characters
Twitter has always been known for its iconic 280 character limit. But recently, popular Twitter tipster Jane Manchun Wong hinted at an upcoming new feature called "Twitter Articles." 
This will allow users to create long-form articles like LinkedIn.
The only option for users to create long-form content is in the form of threads. As of now, this feature is not available for any platform users and there's no talk about it from Twitter as well. It could be a Twitter blue option. Or it could be not! 
As of now, there's no timeline on this. When the micro-blogging giant comes up with this feature, it's going to create a great change in how individuals use the platform.
3. Instagram Continues Its Experiments With Reels
Instagram has made "Reels" its number one priority (at least to a certain extent). Instagram, for a while now, has been introducing new features to Reels. In our December social media updates blog, we mentioned a feature where Instagram allows creators to reply to comments in the form of Reels. 
What you're about to look at is another major IG Reels-related feature. 
Instagram recently revealed a feature that allows users to convert Instagram Stories Highlight into a Reels clip.
All you have to do is, click the "Create" option you find below the story highlight – you can sync the highlight to the music and create your new Reel within minutes. This would be an ideal option for influencers and businesses to increase their engagement. 
And that's not it! Instagram is also working to allow users to create Reels that last for 90 seconds.
With all these features rolling out, it's no doubt that Instagram will be increasing its platform engagement and user base.
4. Twitter Expands Downvotes Reply Feature On Tweet Replies
In a recent development, Twitter announced that it's expanding its downvotes feature on tweet replies for Twitter web users.
Twitter said that this feature will help understand the type of replies users don't find relevant on the platform. Even though the downvote figures aren't available for public view, they'll be able to tap into user insights and know what kind of content people would want to see on the platform.
The "downvote reply feature" was introduced by Twitter last year. And now, Twitter is rolling out the feature to web users. 
Twitter also stated that downvotes will help the platform recognize more relevant comments and increase the visibility factor. It seems that the iOS and Android users will be getting the feature sometime later.
5. Instagram Gets New 3D Avatars for Stories & DMs
The term "Metaverse" has been the recent buzzword across and Meta is aligning with the trend. As a part of its Metaverse push, Instagram is getting new 3D avatars for IG stories and Direct Messages.
This new feature will allow users to appear more like themselves in sticker feed posts and profile pictures as well!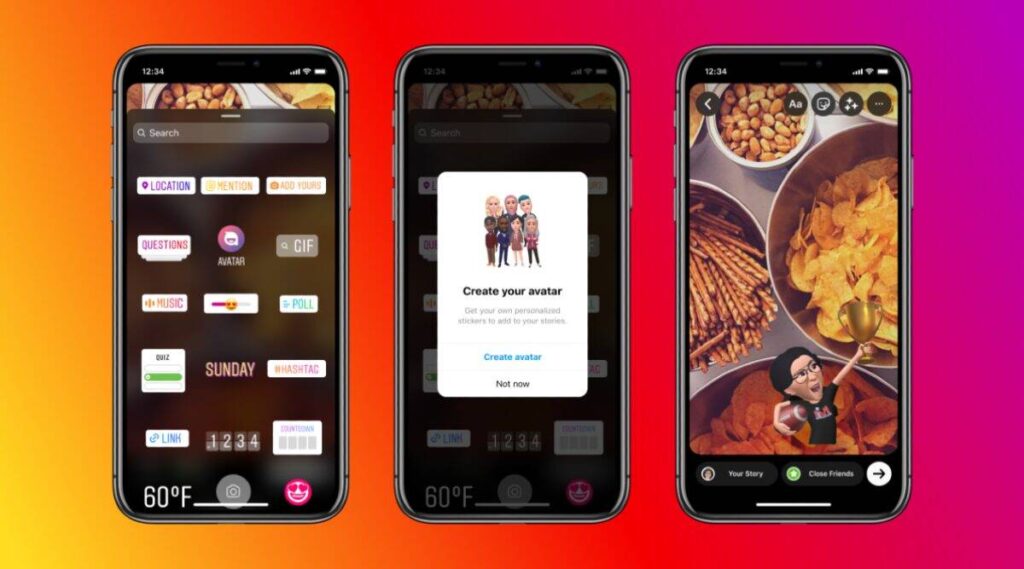 To make it more realistic, Meta has come up with options where facial shapes can be adjusted. One can also witness hearing aids, various implants and wheelchairs to make the stickers resonate more with users who have a disability. 
This feature, as of now, is only available for users in the United States, Canada and Mexico. There are no details on when it will be available to the global audience.
6. Twitter Adds New Pin DM Chat Option
Yes. We know. This is the third Twitter update you're looking at in this blog. Honestly, Twitter is ramping up its features and improving the user experience at a great pace! And we just couldn't stop ourselves from mentioning it here! 
Twitter has come up with a new feature that allows users to pin up to six DM chats at the top of their inbox.
Keep your fave DM convos easily accessible by pinning them! You can now pin up to six conversations that will stay at the top of your DM inbox.

Available on Android, iOS, and web. pic.twitter.com/kIjlzf9XLJ

— Twitter Support (@TwitterSupport) February 17, 2022
With this feature, users will be able to access their most important DMs and stay connected with close friends without having to scroll through their entire chat list. Any new messages that come will appear at the bottom of the pinned chats, making this a handy feature for the users. 
In fact, customer support teams would find this feature very useful – they can right away pin high-priority chats and unpin them once resolved! 
Though this feature isn't a groundbreaking one, user experience is all that matters. And Twitter is definitely working hard to improve this!
7. Twitter Adds New Payment Options To Help Creators
Twitter is now expanding its already existing creator tipping option.
Have you set up Tips on your profile yet so it's easy for people to show their support?

Yes: Cool, we've added Paga, Barter by Flutterwave, Paytm, and the option to add your Ethereum address.

No: What are you waiting for? Here's how: https://t.co/Id5TwTpnCF

— Twitter Support (@TwitterSupport) February 16, 2022
The tipping feature is nothing but the option which allows users to send money to content creators of their choice, allowing creators to monetize their Twitter presence. 
Recently, Twitter added regional-focused payment options that would help creators accept money with ease.
Here are the new payment options Twitter has come up with, 
Paga – Nigerian-based payment provider
Barter by Flutterwave – Nigerian based Fintech Company
Paytm – Indian based payment app serving more than 333 million customers
These new additions will prove to be a great opportunity for creators from these regions. And that's not all! Twitter is also supporting payments via Ethereum. Back in September, Twitter started accepting tips in Bitcoins and now, they've added Ethereum. These are steps taken by Twitter to explore the crypto and Web3 space. 
With multiple platforms like TikTok and Instagram in the race, Twitter is going to have to face a long uphill battle before this starts to work!
8. Snapchat To Allow Top Creators Insert Ads in Between Stories
Snapchat is another popular social media platform where a lot of top creators are present. In fact, Snapchat pays over $1 million to creators of top-performing videos on the platform on a daily basis. And there are more than 293 million daily active users on the platform.
Snapchat recently has come up with a new monetization test where it'll allow top creators on the platform to insert ads in the middle of their stories. This new monetization method will allow platform creators to earn more revenue.
Snapchat also explained that a share of the revenue will be sent to the creator. As of now, it is unclear on what basis and factors the revenue will be shared. Factors like the location of the snap, location of the snap viewers, the total number of views the video was able to acquire and more. At the end of the day, what matters is whether creators are able to generate revenue or not. And with this new feature, they definitely will! 
The overall idea is to keep creators active on the platform, which in turn increases the overall engagement factor on the platform. Every time a creator posts something, their followers would want to know what it is and they check the platform.
With other rival platforms steadily looking for ways to attract new creators to the platform, it's no wonder that Snapchat has come up with a new monetization method like this!
9. WhatsApp to Introduce Facebook-like Cover Photo for Business Users
In another update, it seems that WhatsApp is planning a special new feature for WhatsApp Business Accounts. Once the feature goes live, WhatsApp Business Accounts will be able to set a cover image for their profile just like one does on Facebook. 
Here's an image from WaBetaInfo that explain this,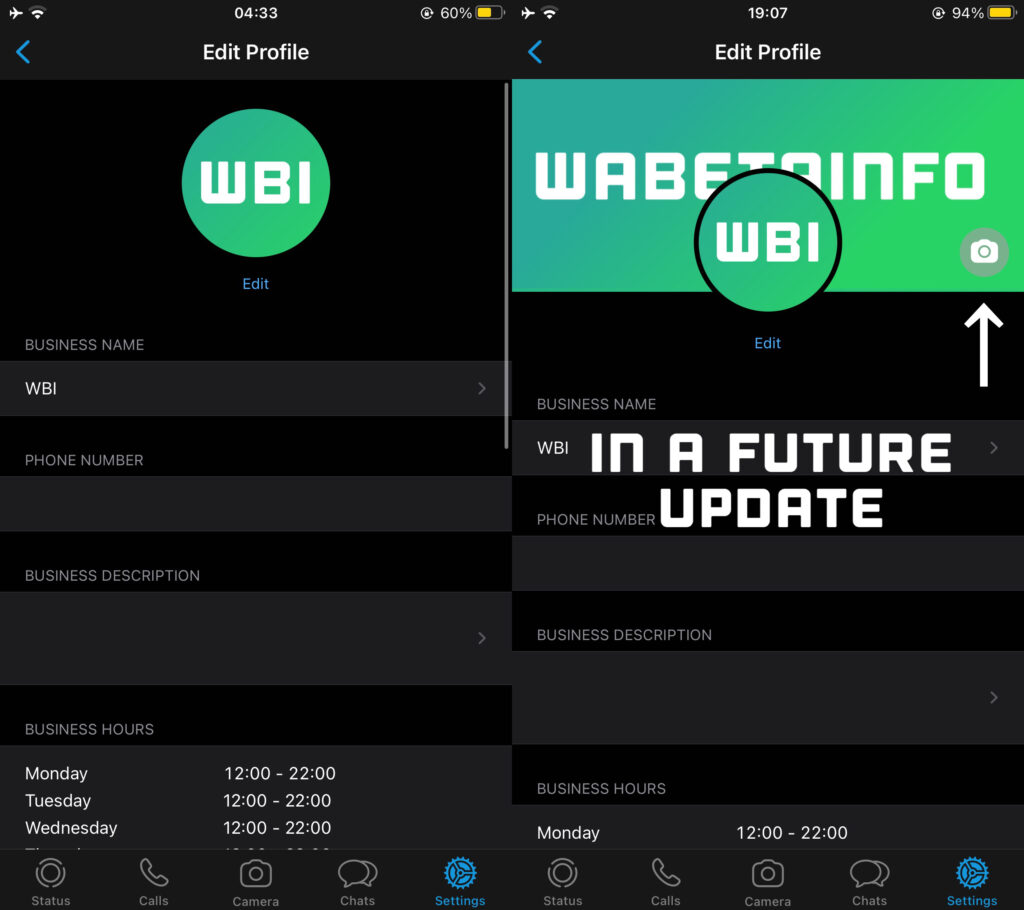 Like the image shows, businesses will be able to update their cover photo by taking a picture or uploading it from their gallery when they click the camera button. The above image is from WhatsApp Business iOS. The feature is expected to be available on WhatsApp Business Android as well. As of now, there's no timeline for this feature launch. Beta testers get to use it first before a full roll out.
Like we always say, social media platforms get better and better. We get to come across new features almost every passing day.
It's great knowing that platforms are trying to make the space more accessible, user-friendly and by also being people conscious. Instagram recently came up with a "Take a Break" feature that reminds users to take a break from Instagram once it has been a while!
Those were the major social media updates for the month of February. Let's wait and see what March brings in!