Hey hey!
We've got some pretty exciting updates for you this month. So no chit-chatting. Let's jump directly to the updates!
1. Simplify360 Is Now a Nextiva Company
The cat is finally out of the bag!😻
We've been keeping this one under wraps until now but the time to announce this big convergence has arrived.
Simplify 360 is now a part of Nextiva – a leading cloud communications platform.
The acquisition is the result of a shared vision between Simplify360 and Nextiva. This has enabled both brands to become the first-ever true omnichannel support and customer experience platform.
What Simplify360 Does?
Simplify360 is first and foremost a go-to omnichannel support platform. It has proved to be a trusted CX and support solution for brands like Hyundai, Xiaomi, Amazon, HDFC, Canon, etc  For more than a decade, Simplify360 has helped businesses, irrespective of their size, deliver great customer support and experience across various channels.
What Nextiva Does?
Nextiva exists to help businesses grow fearlessly. This has enabled them to remain a customer-centric company. Over 100,000 businesses trust Nextiva to deliver amazing service with every conversation.
It has powered billions of conversations every year across cloud business phone systems, text and team messaging, video meetings, and more – all built for people, not IT wizards.
Acquiring Simplify360 granted Nextiva access to the Asia-Pacific market. Together, both companies will enable businesses of all sizes access to advanced technology🤝
Delivering exceptional experiences to customers was never easy before.
So what are you waiting for? Book a demo today!
2. TikTok Fined $15.9 Million in the UK for Violating Underage User Law
In recent years, TikTok become a much-debated platform. Some or other mischief has always followed the company image. Last year, the USA declared it a 'national threat' and was also banned on government-issued devices in the UK.
In recent events, the platform has been fined $15.9 million (£12,700,000) in the UK for allowing underage children access the app.
The issue was voiced by the UK Information Commissioner:
"ICO has issued a £12,700,000 fine to TikTok Information Technologies UK Limited and TikTok Inc (TikTok) for a number of breaches of data protection law, including failing to use children's personal data lawfully. The ICO estimates that TikTok allowed up to 1.4 million UK children under 13 to use its platform in 2020, despite its own rules not allowing children that age to create an account."
The matter was first raised in September, last year. British regulators had alerted TikTok to comply with its updated rules. The constant failure to meet British social media regulations resulted in the app getting fined $27 million. Much negotiation led to a significant reduction in the amount.
It is important to note that this is UK's first tangible step against TikTok.
However, this isn't the first time TikTok has been fined. Back in 2019, it was fined $5.7 million for similar violations. The app was allegedly collecting data on underage Americans who accessed the platform without parental consent. This incident led to TikTok implementing new rules which required all users to verify their ages.
This meant users under 13 were re-directed to a separate and more restricted experience.
Despite TikTok's various attempts to curb young users, retrospective breaches are still punishable. Hence, the latest fine.
As of now, TikTok's 28-day time to appeal the penalty is getting over on 2nd May 2023.
Why the increasing rules and regulations against TikTok?
Apart from the allegations that the Chinese govt is the real hand behind TikTok, the in-app experience has been severely negative for its users.
As published by The New York Times (2020), almost one-third of TikTok's user base is 14 years old or under. Although the user-age demographic has changed since then, the younger generation with vulnerable minds remains a larger user base.
Several deaths among underage users have been reported due to exposure to the app. The in-app challenges consist of risky activities, often lethal to health.
The potential scale of the problem thus justifies the app being tamed under strict scrutiny worldwide.
3. WhatsApp Is Testing a New 'Channels' Functionality
Earlier this month, WABetaInfo announced WhatsApp is currently developing a new feature.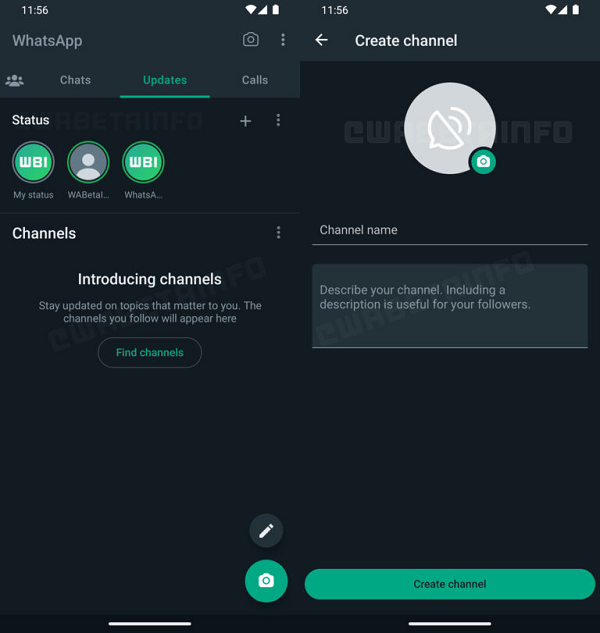 As you can see in the image, the feature looks quite similar to the Instagram functionality launched back in February.
The feature called 'Channels' enables users to get DMs on topics of interest. You can also follow certain creators in the app. The admins will be able to share updates with larger audiences in a new way.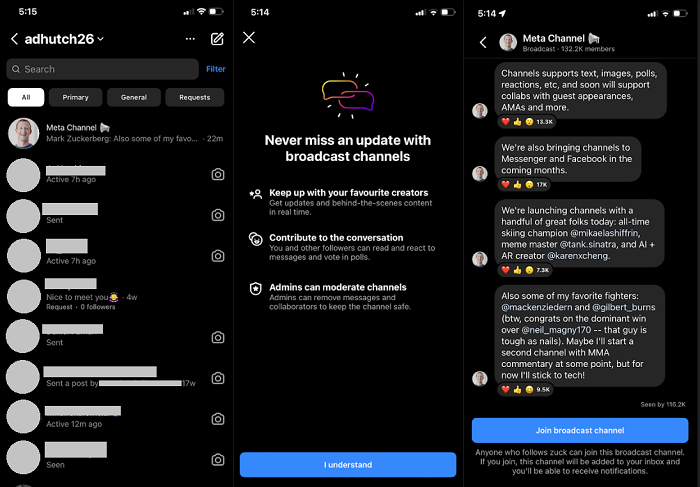 There has been a surge in the usage of private chats when compared with public posts. This shows people leaning towards the private mode of communication over publicly announcing their thoughts. And, WhatsApp is the most used messaging platform globally. As a result, 
Meta has started working on a range of new options to gain benefits from this user behavior.
This will, ideally, also give brands new ways to maximize community engagement leading to increased following.
4. Meta Focusses on Enhancing AR Experience
The new Meta 'Segment Anything' project is all set to enhance the AR experience for users.
Element identification is a key entity to ensure a good AR experience. An effective AR system identifies different objects around you. This enhances your AR experience as additional functional insight is overlaid on the screen enabling the system to better place face filters.
If you're unaware of AR usage, just think of any Snapchat filter. The better the system is at understanding eye placement, movement, etc., the better would be these AR face filters and tools.
Hence, Meta is all set to help its researchers and developers with more means to identify objects in the frame.🧐
In an official statement, Meta said
"We are releasing both our general Segment Anything Model (SAM) and our Segment Anything 1-Billion mask dataset (SA-1B), the largest ever segmentation dataset, to enable a broad set of applications and foster further research into foundation models for computer vision."
While the process will enhance the AR experience, Meta also claims a positive impact on AI and VR creations. However, various resources say that the dataset could also assist Project Aria.
The initially planned release of Project Aria smart glasses was delayed last year in June, due to the company's cost-cutting measures.
In regards to the Project Segment Anything multiple benefits, Meta says
"We anticipate that composable system design, enabled by techniques such as prompt engineering, will enable a wider variety of applications than systems trained specifically for a fixed set of tasks, and that SAM can become a powerful component in domains such as AR/VR, content creation, scientific domains, and more general AI systems."
You can read more about Meta's Segment Anything project here.
5. Bluesky- Twitter's Decentralized Alternative
Amidst users abandoning Twitter, Bluesky has risen as a strong alternative.
Although still in its 'invite-only phase', the app has been released on Android following its launch on iOS in February.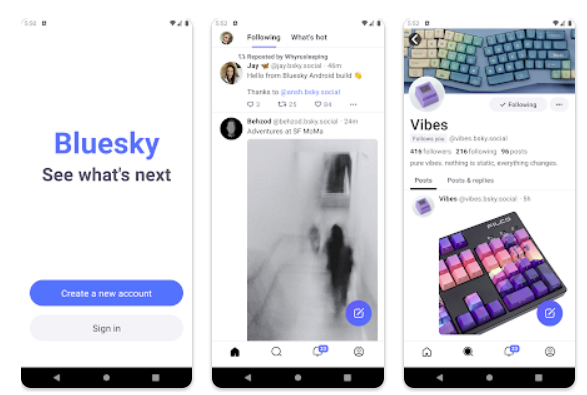 Just like Mastodon, Bluesky is also built on a decentralized framework. And, by its look, it is a mere re-skinner version of Twitter's classic UI. So what makes it so special?
Often called a decentralized Twitter alternative, the app has increased in its popularity because it acts as a means to re-distribute power back to users. In other words, the few big tech players will no longer hold the power in the form of algorithms and engagement systems.
The app is mainly driven by Jack Dorsey, the former Twitter CEO. At its launch, Dorsey outlined three feature that makes Bluesky outshine other alternatives.
It has enhanced features to address abuse and misinformation.
It enables users and communities to have more input into the platform's algorithm.
It can improve conversational health by giving people more insight into platform rules.
Bluesky also mentioned its efforts in words as,
"We're focusing on re-building the social web by connecting disconnected silos and returning control of the social experience to users. Our mission is to develop and drive the adoption of technologies for open and decentralized public conversation."
The following statement by The Verge's Jay Peters has already declared Bluesky as the best Twitter alternative.🥇
"Right now, it's a pretty small community of over 25,000 people, and it feels like everyone is really dedicated to maintaining a positive environment. It's also a nice break from Twitter, which continues to get worse every day."
The question is if the common population will agree and invest their time in Bluesky. Will you? Let's know your thoughts in the comments below.
6. Twitter Claims Dominance as the No.1 Platform for Marketing
Well well, Twitter isn't ready to wave the white flag of defeat anytime soon.🙅
In the wake of the NBA Finals, Twitter took the time to remind marketers that it is still the number one platform for real-time interaction. Especially when it comes to sports, Twitter users can be a great source of attention.
Twitter claims that sports discussion on the platform has grown by 28% in the form of tweets and 29% in impressions. Also, approximately 42% of its users are sports fans. This means brands can tap into sports discussions to drive direct business outcomes.
"Brands on Twitter make the sports conversation richer. Relevance and creativity can really get people talking. In a recent Twitter survey into shopper behavior, three in four people said that conversations about products on Twitter resulted in them making a purchase."
Twitter's suggestions include Twitter Takeover ads, Twitter Amplify, and Pre-roll Video promotions. It also recommends using lookalikes and event targeting to reach users.
It is no shock though! Twitter is the ultimate home to real-time updates. That is exactly why it is difficult for users to quit cold turkey. However much the recent changes have annoyed people, the app continues to see record-high engagement. Only recently, Musk claimed that the platform now enjoyed 8 billion user minutes in a day.
As to how much truth this tally holds – it's difficult to say.🤷
Currently, no other social platform reports user cumulative minutes. Returning to Twitter users as a great source of gaining attention remember the 2013 Oreo ad?🤯
In 2013, during the Super Bowl, Oreo came up with its 'dunk in the dark' tweet. Although, nothing special with the caption, its coincidence with the ongoing powercut secured a heap of brand exposure.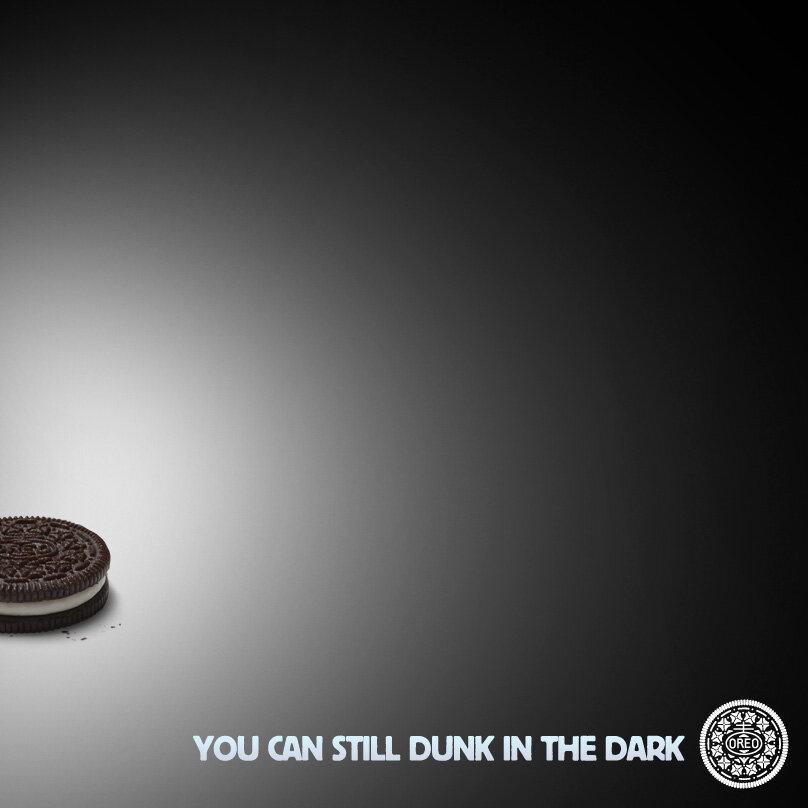 The right message, at the right time – That's the ultimate marketing tip.
Wait, is that what Twitter is doing?
7. LinkedIn's Incentives to Ensure User Identity Verification
Nowadays verification is the key to safety on social media platforms. With the rising concerns over identity theft, bot profiles, and scammers, social platforms must have identification means.
The latest to hop onto this is none other than LinkedIn. The job and opportunity platform is looking to add more identity features to help people prove their identity claims. Another reason that has made this crucial for the platform is people lying about their company affiliation.
Therefore LinkedIn is all set to introduce the following changes.
Partnership with CLEAR
The partnership will allow LinkedIn to a new verification process. It will enable users to add a confirmation note to their profiles. Note, users must use a government-assigned ID.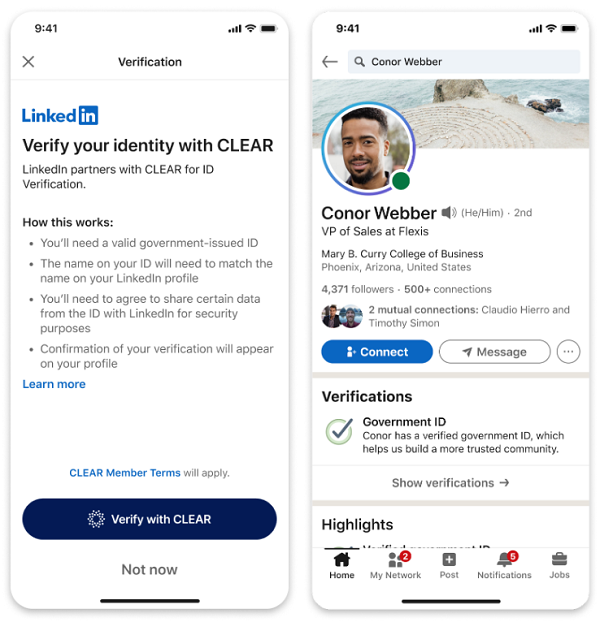 Authentic Work Affiliation
This new feature will enable employees of certain companies to verify what they do. This is a mandatory change as currently, anyone can claim employment within an organization on the platform.
This element is sure to add assurance and confirmation. Moreover, this will eliminate the chances of scammers successfully duping people.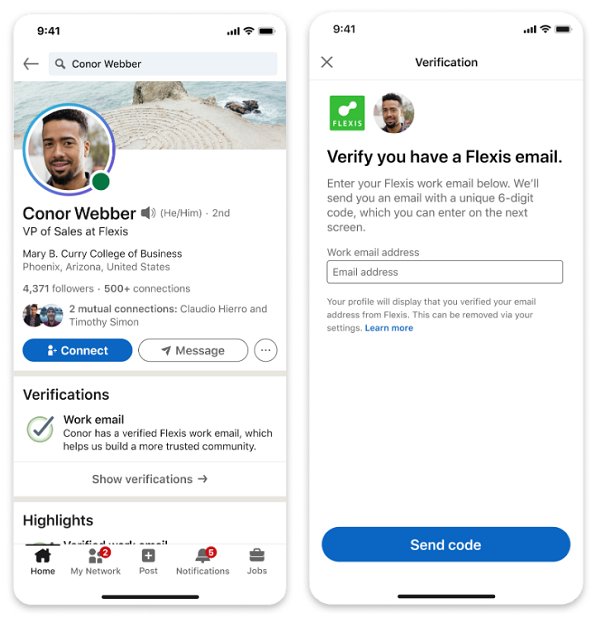 Digital Workplace IDs
LinkedIn will also allow organizations to issue digital workplace IDs via Microsft Entra.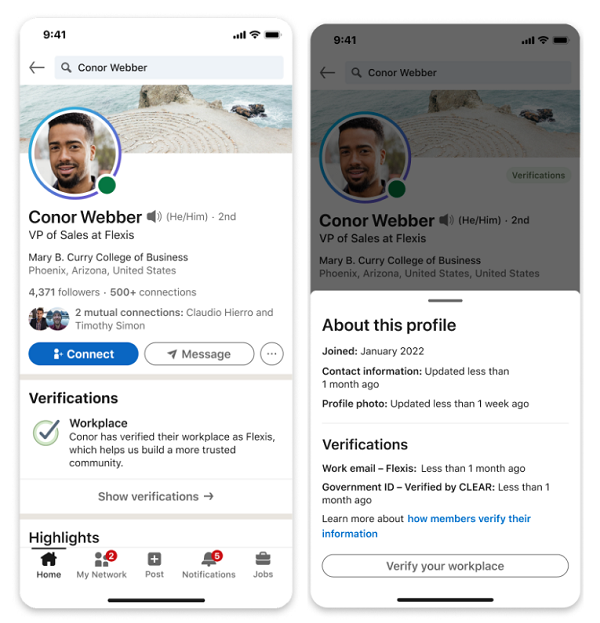 8. Facebook Tests AI-Generated Stories
Facebook has come up with yet another way to increase people's engagement with Stories on the platform. This time, the feature is in talks to be automated!😲
Yes, you read that right. Automated stories are now a thing!
Facebook is testing a Stories generation process that will use image recognition AI to create new stories from users' shared content.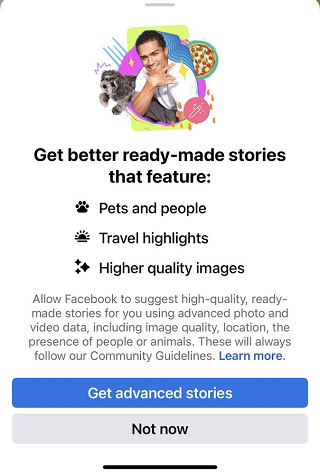 As seen in the above example by Jacki Pitkow, some users are prompted to use this new feature called 'Advanced Stories'. The thematic matching will provide template frames for the images that will be taken up from the content you've [previously shared.
Facebook described it as,
"Allow Facebook to suggest high-quality, ready-made stories for you using advanced photo and video data, including image quality, location, the presence of people or animals."
While it may feel a bit inauthentic, it can still prove to be a promoting tool for businesses. Brands can now create batch content, highlight specific products or themes, and even set up reminders for previous posts.
As far as regular users are concerned, who doesn't want a little bit of AI automation in their life? Re-sharing your baby's pictures, wedding photos, and pet's cute poses just got easier!
There has been a behavioral shift towards Stories and private messaging. And both Facebook and Instagram have been trying to better align themselves with it. Facebook's data the tendency to post original content is receding. This sudden shift can be the result of various radical reactions toward multiple original elements in the past few years.
As a result, people are now more inclined toward reusing an idea to create content. And, this has maintained the increasing consumption of main feed. With Meta's advancing AI recommendations, users will keep scrolling for long.
Here's us wishing all the luck to this experiment!👍
9. Pinterest Expands Its 'Creator Inclusion Fund' Program
Pinterest is all set to expand its Creator Inclusion Fund program. The expansion will especially provide support to creators from underrepresented communities.
In a statement, Pinterest said:
"Today, Pinterest is announcing the expansion of its Creator Inclusion Fund to five new countries: Canada, Germany, Austria, Switzerland, and France. The Fund is Pinterest's incubator program to elevate Creators from historically marginalized communities through financial and educational support."
The program was launched in 2023 with US creators to 'uplift creators and communities disproportionately underrepresented on the platform'.  Since then, the program has been extended to UK and Brazilian users. The focus thus far has always been fashion, food, and travel creators.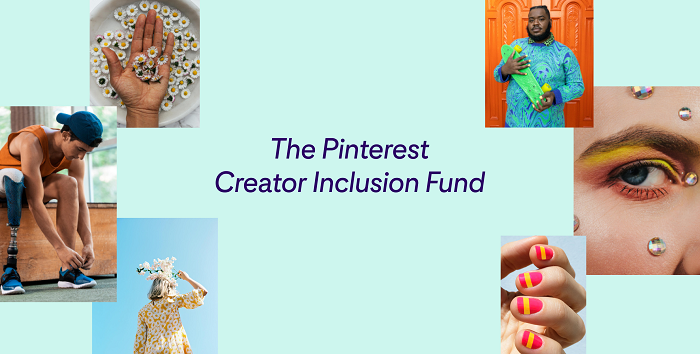 The benefits of the program don't limit itself to creator inclusions. Rather, it extends to audience inclusion as well.
All the countries that will be eligible for this program by the end of the year are – US, UK, Germany, Australia, Switzerland, and France.
10. Snapchat Adds More Local Artists to its Commercial Music Options
New audio opportunities are in the house for Snapchat!🎧
"Today, we're thrilled to announce that the Sounds Library is expanding with Snapchat's new music licensing deals with UnitedMasters (US), BUMA/STEMRA (Netherlands), SUISA Digital Licensing AG, which includes the repertoire of SUISA (Switzerland), AKKA/LAA (Latvia), Albautor (Albania), Armauthor (Armenia), Autodia (Greece), COMP (Pakistan), EAÜ (Estonia), GCA (Georgia), LATGA (Lithuania), SOZA (Slovakia), Abramus Digital (Brazil), Soundreef (Italy), and multiple direct-licensing publishers."
The above statement was given after Snap decided to add more music to its Sound library. Audio elements are heavily popular right now. Snap's personal take on this is to prioritize local artists' music.
Following are the changes the platform is set to make:
Users can incorporate music into their messages and Snaps.
A partnership with NBCUniversal will allow Snapchat to add audio clips from Tv shows to their Sound Library.
Audio synch and Lens-matching audio options to provide more sound-on capacity.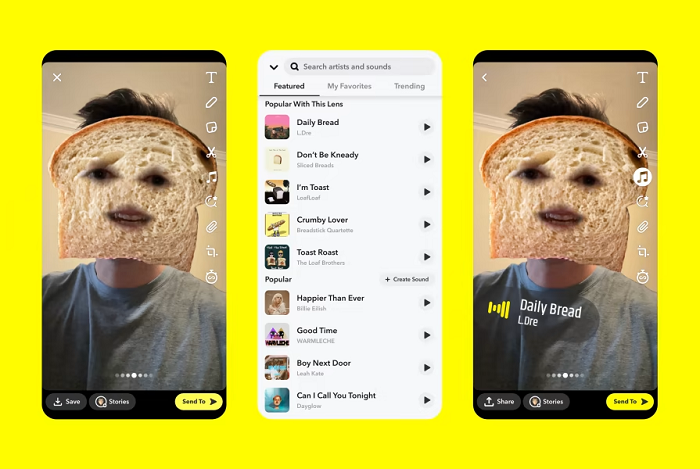 What song are you most excited about? Let us know your answer in the comments below.
Our favorite one is sure "Let's say goodbye with a smile, but just for a while…" 🎶
And with this, we've come to the end of our blog. Don't forget to come back next month and find many more exciting updates!
Until then, Ciao👋