If you could take a minute and head to our blogs under the customer service category, you'll know how important delivering great support to your customers is. And one of the important things you should do to deliver great customer service consistently is "improve agent productivity". Because without great support agents, customer support can be "CHAOTIC"!
Your support agents are the first line of contact for your customers in times of distress. And how they handle the scenario reflects on how customers perceive your brand. This is exactly why you should improve agent productivity and make them efficient enough to handle even the most unfortunate scenario with ease.
In this blog, we'll be talking about the ways to improve agent productivity which in turn boosts your support standards and customer satisfaction. Great customer service starts with great support agents and yes….that's enough introduction.
Let's look at the ways that will help improve customer service agent productivity.
7 Ways to Improve Agent Productivity
1. Make Knowledge Easily Accessible
One of the first steps when it comes to improving agency productivity is, making your agents familiar with the products and services. Because the last thing you want is a customer telling you that one of your agents doesn't know about your products and services.
When an agent speaks to a customer, they speak on behalf of your business and such incidents might not create the best impression among your customers. So, make sure your support agents are well trained and they have access to an internal knowledge base.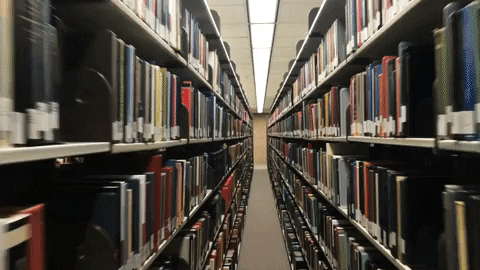 Having a knowledge base in place will allow your support agents to look for critical information or help themselves get solutions during uncertain scenarios with ease. This can help agents resolve queries faster, reduce the average handling time and improve agent productivity.
And down the lane, you can start opting for a self-serve approach wherein you allow customers to find solutions by themselves. You can choose to deploy AI chatbots with FAQs, helpful articles and more.
With most of the trivial support questions taken care of by the customers themselves, your support team will have more time to concentrate on complex queries or take some time off and relax for a bit.
2. Automate Customer Support
By "automate customer support", we don't mean automating it 100 percent. It's just the parts that do need not need the intervention of a support agent.
Most businesses face common questions like,
Will you be working on Saturday?
Can I schedule a meeting with one of the agents?
How much does this product cost?
Such questions do not need the intervention of a support agent when they can be taken care of by chatbots. Deploying chatbots will reduce first response time, increase CSAT scores, reduce the ticket volume and will directly help improve agent productivity. 
Simplify360's AI-based conversational chatbots are Natural Language Processing and Machine Learning powered and can pretty much take care of all your support queries. The chatbot routes complex queries to respective agents, learn from customer queries and becomes smarter, supports multi-language support and more. 
You can check out all the other features here.
Also, a lot of consumers prefer chatbots to humans nowadays – so it's a win-win!
3. Enable Agents to Resolve Multiple Channel Queries From One Place
A large part of improving agent productivity revolves around providing your support agents with the right set of tools. And an omnichannel customer support platform can mean all the difference for your support agents and goes a long way in improving customer service agent productivity. 
As a business, it is understood that you'll be having presence across multiple platforms – Google Business Profile, Email, Social Media Platforms, Live Chat, etc. And your customers will get in touch with your brand from the channel they are most comfortable with. 
But on the other end, your support agents will have to constantly switch tabs looking for new customer queries across channels. This kills their productivity and the constant switching can wear them out.
Connecting all your support channels with the help of an omnichannel customer support platform can make the job easy. 
Your support agents can monitor and respond to all customer queries across different channels from one single dashboard. Whether it be an email or a query from a social media platform, your agents can view and resolve it without switching tabs.
This can improve agent productivity and reduces the waiting time for customers to hear back from your team.
Simplify360's omnichannel support platform allows you to connect all your support channels and resolve customer queries from one place. Agents can collaborate and deliver better customer experiences with the help of a shared inbox – no ticket goes missing or gets handled by multiple agents anymore. 
Also, agents can view customer conversation history across channels which will help them stay on the same page with customers and offer quicker resolutions. 
The below-mentioned image is a sample screenshot of Simplify360's omnichannel support platform.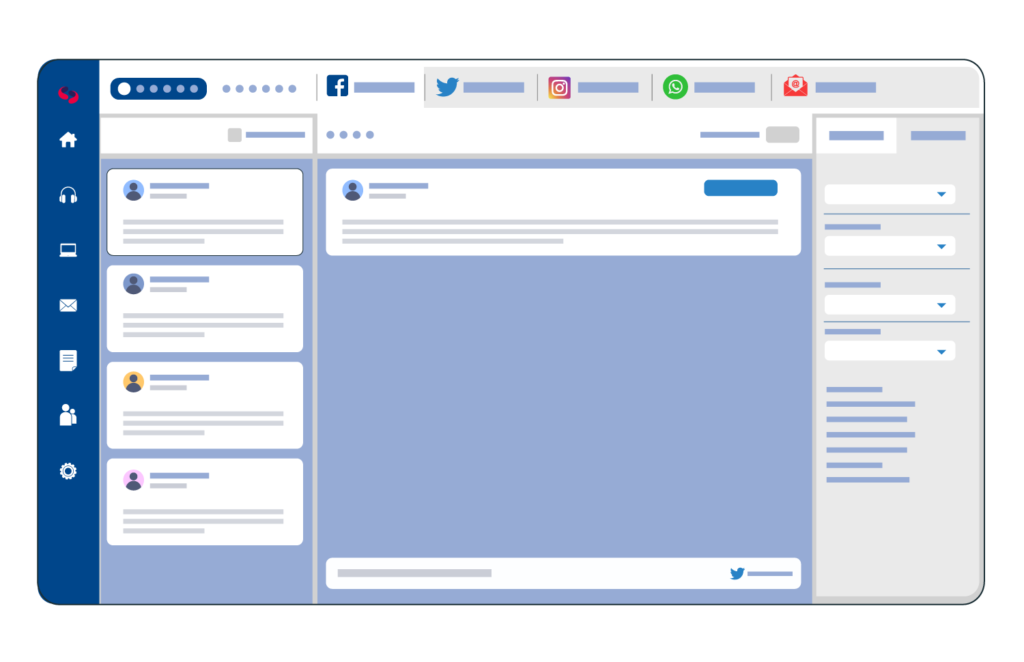 As seen, you can manage all customer queries from one dashboard in real-time.
4. Measure Agent Performance and Offer Incentives
One of the ways to increase agent productivity is by measuring their performance. Only when you know how your support agents are performing, you can take a call and figure out what can be made better.
Some of the most common and important customer service metrics you should measure are, 
Average handle time – the average time taken by a support agent to handle one interaction
Average time in queue – the average time a customer has to wait before getting in touch with a support agent
CSAT Score –  the score given by a customer for their latest support interaction
First Call Resolution Rate – The rate at which your support agents are resolving queries the first time they speak with a customer
The above metrics will help you get an overall idea of your agent's performance. So, how do you make this better?
1. Identify the underlying issues and resolve them using tools
Say, for example, if your support agents are receiving an increased number of common queries, you can use a chatbot to address it. Incorporating tools into your customer support will help agents work with ease.
2. Motivating support agents with incentives
Another great way to increase customer service agent productivity is to offer them incentives. This can motivate your agents to perform better. You start with basic achievable goals like a 10% increase in CSAT score or a 10% decrease in handling time. The rewards can be an extra day off or a simple bonus should do the job.
Offering simple incentives can motivate your support agents to improve their metrics and perform better.
5. Allow Agents to Work at Their Own Pace
Assume you're behind a desk with a computer resolving customer queries all day long. It'll not only be frustrating but the fatigue and burnout are real!
It's important that you allow your agents to take breaks at their own pace. This can boost their morale factor and productivity. Make sure your agents do not have to provide support even after their clock timing is over. 
Simply said, let your agents be themselves provided the metrics are up to the mark. Also, coming up with wellness initiatives in order to combat stress can be a great way to increase customer service agent productivity – meditation classes, membership with health clubs, etc. If your team is working remotely, try organizing monthly getaways.
6. Constructive Criticism Helps Improve Agent Productivity
You never know how much it could mean for a support executive when they receive appreciation for something they've done well. Customer support agents are often overlooked in most companies. Acknowledging them for what they are doing can boost their performance to a great extent. 
Also, this could be the perfect opportunity to give them constructive feedback. Letting support agents know what they can do better in order to improve their performance can help improve the support standards. This also prevents huge mishaps from happening in the first place.
7. Allow Agents to Open Up and Give Feedback
One of the best ways to increase customer service agent productivity is by giving them the peace of mind they need – letting them know that they work in a safe space where they can voice out their concerns!
It is important that your support agents have a medium where they can voice their concerns – it doesn't have to be a concern always. It could also be ideas and new initiatives that can help improve the overall productivity of the support team.
1-1 meetings with managers could be an ideal medium for support agents to communicate their feedback. You can also consider sending out monthly surveys to support staff and know what can be done better in order to improve agent productivity.
Making your support team efficient and improving their productivity can go a long way in helping deliver better support and great customer experiences.
With the above-mentioned seven steps, you can improve your customer service agent productivity with ease. Because like we already said, great customer service starts with great customer support agents. 
Just make sure that you provide your support agents with everything they need – right from tools to proper wellness initiatives, make sure it's all there! 
Also, here are a couple of customer support related blogs you might find useful, 
👉 Empathy in Customer Service – Everything You Need to Know
👉 15 Empathy Statements for Customer Service
👉 8 Effective Ways to Build Trust With Customers and Boost Loyalty
That said, start improving your agent productivity now – you know the methods and the right solutions to get started with!
Let us know in the comment section if you have any questions.