Customer experience is important. No doubt. But what about agent experience? Today, businesses have started to give great importance to customer experience (which is of course a good thing) but in the process, they often overlook agent experience.
In fact, a massive 87% of business leaders stated that giving importance to agent experiences and employee happiness will help them gain a competitive edge.
So, what is agent experience all about and why is it so important? We do know that you've got a basic understanding but in this read, we're going to take you in-depth about agent experience and everything that revolves around it!
That said, let's get started with agent experience meaning!
What Is Agent Experience?
Put simply, agent experience is nothing but the perception of an employee about your company and how their daily experiences are within the organization. The experience of an agent is influenced by several factors like the work environment, the day-to-day work process, workflows, financial, mental well-being and more.
All these factors play a major role in agent experience and directly influence an agent's productivity and results.
Now that you know the agent experience meaning, let's see why it is so important and how it goes hand in hand with customer service.
Agent Experience and Customer Service
Agent experience and customer service go hand in hand. To put it even simply, happy agents = happy customers.
When your agents are happy and satisfied, you can see the impact directly in your customer service. And that's exactly why we said agent experience and customer service go together.
Taking steps to improve agent experience will result in,
Good morale within the support team
Agents trying to provide better resolutions to customers
Better customer experience and customer satisfaction scores
Better agent-customer relationships
Higher follow-ups and conversions
With the basics covered, let's look at the ways that will help improve the agent experience.
7 Best Ways to Improve Agent Experience
Though customer service is becoming progressively automated, your agents are the ones that give personalized customer service when needed. To make sure your support team constantly delivers great customer experiences, you ought to improve your agent experience. And these ways will help you exactly do that!
Usually, such a point comes last. But in this case, you need to know what your agents want. Your support agents might be facing a lot of problems when during their daily routine. And it's important that you find out and address them.
Talk to your support agents and find out what you could do better to create a supportive work environment. The answers could be anything – could be the need for helpdesk software or a solution for a long-existing problem said by customers or recreational activities for mental well-being.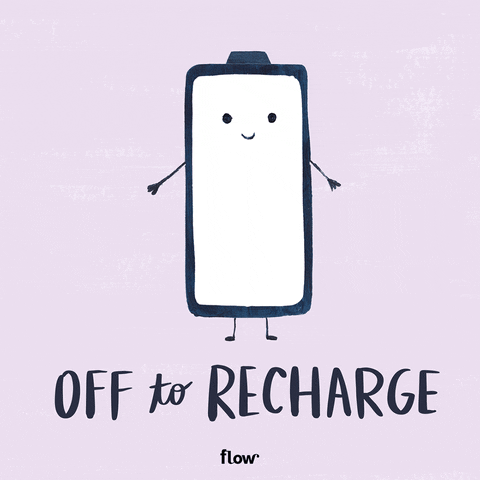 Whatever the concern is, you've got to address the issue and make it right. Make sure your agents have a supportive work environment with no issues. This is the first step to improving agent experience within your organization.
2. Introduce a Good Customer Support Software
As a contact center, it's important to have customer support software onboard because it's common for you to have a presence on multiple channels.
This means that your agents will be getting queries from multiple channels and it'll be hard for them to monitor, track and respond to tickets across channels manually. This could kill their productivity and increase the resolution time for tickets. 
To overcome this, you need to have an omnichannel support platform in place. You can seamlessly integrate all your communication channels into one platform and view tickets across in one place. Your agents can stop switching tabs and start responding to customer queries from one single place. 
This can save huge time and improve the agent experience to a great extent. Having good customer support softwares can make the overall task easy for support agents and reduce their burden.
Here are a couple of blogs related to omnichannel customer support, 
3. Enable Agent Collaboration
Collaboration is the key to customer service and agents between different teams find it hard to communicate specifics. 
This results in distorted customer experiences because the agent is not delivered the necessary information to support the customer. In fact, a Salesforce report states that approximately 54% of customers feel that the different departments present in an organization like sales, customer support and marketing don't share necessary information between them.
Only when your agents are able to communicate effectively with other teams, you'll be able to deliver seamless customer experiences. 
The solution to this problem is to have a shared inbox where all agents and team members can view customer queries and their previous conversation history. Simplify360's omnichannel customer support platform has a shared inbox that lets all your agents to view and collaborate from a single place. 
4. Create an Internal Knowledge Base
Your agents can easily be frustrated when customers ask them for critical information and they don't have a source to find it immediately.
A knowledge base is more of a playbook that support agents can access any time they want to. This eliminates the dependability factor to a certain extent and promotes a self-service approach.
Having a knowledge base in place also helps your agents stay updated with your products & services and deliver excellent customer support. Like your customers, your agents also need a place to learn, verify and refer information.
5. Automate Customer Support
Your customers will receive hundreds of queries every day. And most queries are repeated. Answering these questions will create a monotonous sort of pattern.
A better way to deal with common support queries is to deploy AI chatbots on your website. Chatbots can automate 70% of your customer support by taking care of common & repeated queries. 
This reduces the burden on your support team and they can take care of more complex queries and deliver great customer support!  
You can know more about AI chatbots in this read. 
👉🏼Conversational AI Chatbots – The What, Why and Everything Else
6. Monitor Agent Support Metrics
Sometimes, a 1-on-1 talk isn't going to sort things out. Your agents might hold back from revealing what's stopping them from delivering excellent support. But metrics don't lie. 
Monitoring support metrics meticulously can help you know if your agent is dealing with issues. You can talk to that particular agent, find and address the issue. If it's something your whole support team has to work on, you can include it in your next training itinerary.
7. Empowering Your Agents
This means allowing your agents to do what's right for your customers. At times, your customers come with problems that cannot be dealt with by the playbook. And that's when agents have to think unconventionally to resolve the problem. 
Giving your agents the right to do so (as long as it doesn't sabotage your organization) makes them feel empowered and gives them a sense of belonging. They make sure to deliver great customer support because they know they are 100% responsible for queries that come to them. 
Empowering your agents, in plain sight, is one of the best ways to improve agent experiences.
Support agents lie at the heart of your business and it's important that you see they are happy by taking all steps you can to improve agent experience.
In this read, we've covered why agent experience is so important, how it directly goes hand in hand with customer service and the tips that'll help improve agent experience. All that's left for you is to take the necessary steps, start implementing them and witness results! 
After all, it's your support agents who go above and beyond to deliver customer delight and it's only fair you improve agent experience.