Best AI chatbots? Yeah, we thought so! 
AI chatbots have become popular now. In fact, they've become so popular that you can see some of the best AI chatbots present in almost all kinds of industries. Whether it's an eCommerce platform or a service-based agency, you can see AI-powered chatbots offering customer support.
One main reason why AI chatbots are used extensively is its ability to provide 24×7, fast and instantaneous customer support. Businesses saw this as an excellent opportunity to cut costs without compromising customer experience as well.
A study by Outgrow stated that 80% of businesses will integrate some form of a chatbot by the year 2022. With the growing usage of chatbots and AI-powered chatbots, the competition grew as well! 
Today, there are a lot of AI chatbot platforms/solutions to choose from. But it all comes down to the question "Which is the best AI chatbot?"
And this read is exactly about that! We've handpicked the best AI-based chatbots around and listed them out here along with what makes it the best, a couple of key features, the pricing details and more!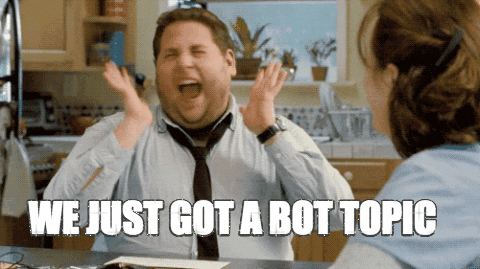 Before we get to the first best AI chatbot software, it's important that you understand what an AI-based bot is!
An AI chatbot is nothing but a chatbot using artificial intelligence to solve queries. On receiving inputs from the user, an AI bot processes the context and the intent of the message before it composes a reply.
AI-based bots use machine learning, Natural Language Processing (NLP) and artificial intelligence to do this. Unlike the traditional chatbots (rule-based chatbots), AI bots learn continuously from the inputs they get and become smarter over time. 
At a point, AI-based bots require no intervention from support agents and they start to handle all kinds of queries seamlessly.
That's the key difference between a chatbot and an AI bot – chatbots depend on set rules and predefined workflows whereas AI chatbots use machine learning and Natural Language Processing to continuously learn and be progressive.
Before we start looking at the best online AI chatbots, let's quickly look at the frequently asked questions about AI chatbots so that you can get a better understanding of the basics.
Frequently Asked Questions About AI Chatbots?
1. What are the advantages of using AI chatbot platforms?
AI chatbot platforms can offer a great deal of benefits. It helps you,
Cut costs and offer great customer service at the same time.
Automate repetitive tasks and your customer service agents concentrate on more complex tasks.
Offer fast and instantaneous support 24×7, round the year.
Identify leads, collect user data and more
2. How do chatbots using artificial intelligence work?
AI-based bots use Natural Language Processing (NLP), Machine Learning (ML) and Sentiment Analysis to understand the query from the customer. These technologies help understand the context and the intent of the message. Based on the understanding, AI bots compose a reply or take appropriate actions.
3. What features should I look for before choosing an AI chatbot platform?
AI chatbots are super useful – not a doubt. Here are some of the features your AI chatbot platform should have,
Built-in NLP and Machine Learning technology
Chat routing options in real time
Accurate processing of queries and response delivery
Easy to use for agents
Options to integrate other business tools
Analytics and insights
Good customer service
4. Is it hard to create AI-based bots?
No, it is not hard to create AI bots today. With the advancement in AI chatbot technology, one can create their own AI bot with ease. AI chatbot solutions like SimplyBot help you build AI bots for your business the way you want.
5. What are the best AI chatbots available online?
There are a lot of AI-based chatbots available today and each one of them is unique in its own way. Here are some of the best AI chatbots you should consider going for, 
SimplyBot
Botsify
Ada
ManyChat
Flow XO
Landbot
Boost.ai
Netomi
MobileMonkey
Reply.ai
In case you need to know more about AI chatbots, here's an in-depth read! You can know more about the basics of an AI chatbot software, the benefits of using one in-depth, how it works and more related stuff!
👉 Conversational AI Chatbots – The What, Why and Everything Else
Now, let's look at each AI chatbot mentioned above in-depth!
SimplyBot from Simplify360 is one of the best conversational AI chatbots around. SimplyBot is an ideal AI chatbot software that suits both small and large businesses. What makes it one of the best AI chatbots is its ability to provide omnichannel support, delivering a great customer experience. 
The AI chatbot software uses Natural Language Processing and phrase identification to understand the context and provide better customer service. Also, the platform is easy to use and doesn't require much effort, even from a user who is quite new to chatbots.

SimplyBot comes with other best-in-class features which we've mentioned below.
Features
Seamless omnichannel support – you can deploy the AI chatbot on your website, social media platforms like Facebook Messenger, Instagram, WhatsApp and more.
End-to-end customization including the way your bot interacts with customers, the messages, widgets displayed and more.
Auto-route tickets based on the nature and complexity of the issue. You can customize the AI chatbot to transfer complex issues to specific agents and manage them without hassle.
Deliver more personalized messages in real time with Natural Language Processing and phrase detection technology.
Options to display FAQ articles and knowledge base to customers.
SimplyBot understands your business needs and can be scaled accordingly.
Multi-lingual support – SimplyBot offers customer support in 50+ native languages.
The support team customizes the AI-based bot to suit your business needs and you also get a 1-1 personalized demo session. Whether it is for customer support or sales or lead generation, you can customize SimplyBot to suit your business needs. Also, the conversational AI bot learns continuously and gets smarter, reaching a point where no interference is needed from the customer service agents!
Here's a quick case study on how we helped TataSky decrease 40% Cost Per Resolution with our WhatsApp chatbot! 
Above mentioned features is what makes SimplyBot one of the best smart AI chatbots around. 
Free Trial
You get a 30-day free trial with no credit card requirements. 
Pricing
There's no fixed pricing here. It totally depends on your business needs.
Botsify AI chatbot platform comes second on our list. With Botsify, you can create chatbots for WhatsApp, Telegram and other platforms. Also, you can transfer support tickets to customer service agents seamlessly.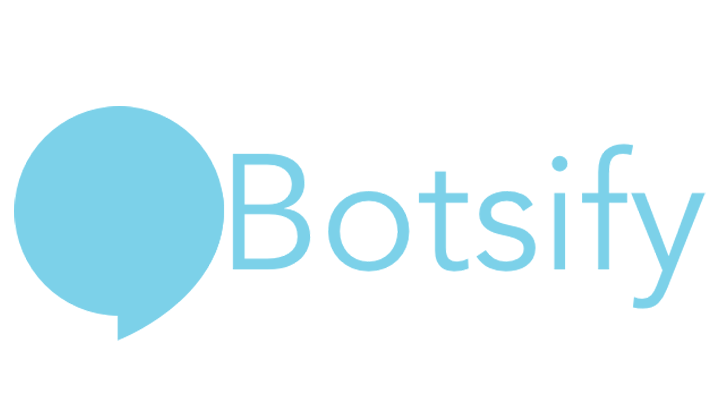 Features
Create multiple AI bots to suit business needs including a live chat option.
Apart from WhatsApp and Telegram, you can create Facebook Messenger bots and Slack bots as well.
Option to transfer queries to customer support agents.
Easily integrate with platforms like Zapier, Slack, Google Sheets and more to capture leads, store user information, etc.
Botsify chatbots support up to 100+. 
Free Trial
Botsify comes with a 14-day free trial period. However, you need to provide credit card information for the same.
Pricing
Botsify has three pricing plans,
Personal Plan – $49 per month
Professional Plan – $149 per month
Whitelabel & Custom Plans for agencies and large scale enterprises
Ada is one of the best AI chatbot that's quite popular in the chatbot industry now. Used by big names like Shopify and Medium, Ada AI bot is suitable only for large-scale enterprises. What makes Ada special is its ability to include GIFs, images, emojis and videos to responses – helps engage with your customers and improve customer experience! 
Ada says that their AI bot has helped customers save over $100 million and 1 billion minutes of customer support effort – pretty impressive for a chatbot company that was founded in the year 2016.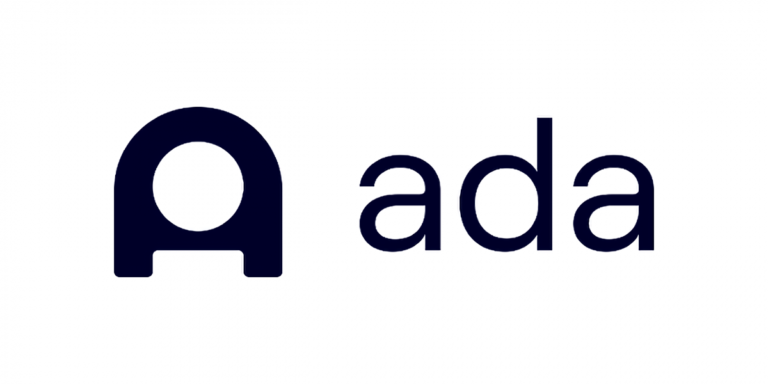 Features
One of the best conversational AI chatbots in the industry that provides omnichannel customer support.
Ability to custom tweak responses to customers based on their interests, the nature of the request and its intent.
Provides customer service in over 100+ languages.
Include images, GIFs, videos and emojis in responses making the overall customer experience engaging. 
Free Trial
There's no free trial option here. However, you can request a demo to understand how Ada AI chatbot can help your business.
Pricing
Like SimplyBot, there's no fixed pricing here. It varies depending on customer needs.
ManyChat comes with the bold "Turn Conversations Into Conversions" caption on their website and that's exactly what the chatbot has been built for! 
ManyChat AI chatbot is an ideal option to go with if your focus is on marketing – lead generation, prospect engagement and conversions. The go-to platforms where ManyChat would do great are Facebook Messenger and Instagram. 
Since ManyChat is purely a marketing-focused AI chatbot software, building long relationships with your customers is going to be a walk in the park, thanks to the tailored responses.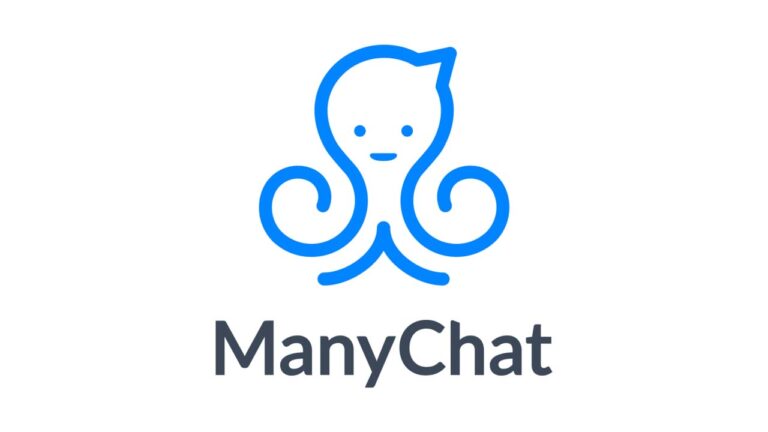 Features
Create custom scenarios and workflows to schedule appointments, send order updates, recover abandoned carts and more.
Manychat AI bot can be deployed on Facebook Messenger, Instagram and Shopify.
Easily integrate with popular platforms like Google Sheets, MailChimp, Hubspot and more.
Easy setup process and no coding required. 
Free Trial
You can start using ManyChat's basic plan for free – no credit card required.
Pricing
Free Plan – Supports up to 1000 contacts
Pro Plan – $15 per month
The cost increases as the number of contacts increase. Even with the PRO version, there are certain features restricted. You should pay on the go in order to access them.
Flow XO is another popular chatbot that has been around for quite some time now. This AI chatbot builder allows you to build AI bots for multiple channels like Facebook Messenger, Slack, WhatsApp, your website and more.
One thing that makes Flow XO one of the best AI chatbots is its customizability – you can create custom workflows to suit your needs and even train them! Or, you can use pre-existing workflows – makes the job simple!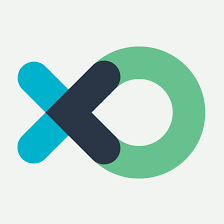 Features
Multiple chatbot builder with a drag and drop editor option.
Collect and store user information by coming up with appropriate questions.
Accept payments while having conversations with the customer for specific products and services.
Option to download user data when you want to – helps with marketing and business decisions. 
Free Trial
Flow XO does not offer a free trial plan. 
Pricing
Free Version – Limited to 500 interactions.
Standard Plan – $19 per month (Limited to 5000 interactions). 
There are special Add-on packs that let you increase the number of interaction limit. You can get up to 25,000 interactions for $25.
Landbot is one of the most intelligent AI chatbots that's exclusively designed to automate customer interactions. With Landbot AI-powered chatbot, you can also drive conversions, capture data and personalize customer journeys in real-time. 
The conversational AI with best-in-class UI elements makes Landbot one of the best AI chatbots around.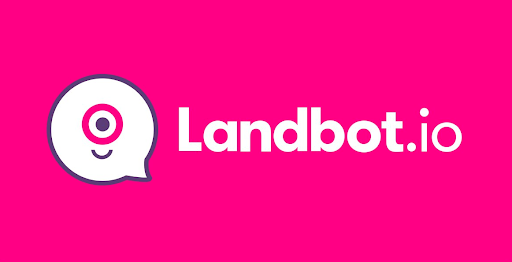 Features
Comes with a drag and drop feature to help build AI chatbots quickly – no assistance/coding knowledge needed.
Do more than one thing with Landbot – customer service, feedback collection and more.
Design chatbot messaging completely based on your user journey – helps with the customer experience and engagement factor.
Easy integration with tools like Zapier, Mailchimp, Slack and more.  
Free Trial
There are no details available on the free trial option. 
Pricing
Landbot comes with multiple pricing options. There's a free version called the "Sandbox" plan. Below mentioned are the pricing plans, 
Starter Plan – €30 per month
Professional Plan – €80 per month
There's also a custom plan named Business.
Put in a phrase, Boost.ai is one of the best AI chatbot platforms around. Now, you might think we say this often. But it's just the way it is!
With Boost.ai artificial intelligence chatbot, you can generate sales and address customer queries super easy. You can also integrate it with Facebook Messenger, Slack, Zendek and more. 
Boost.ai is best suited for enterprises!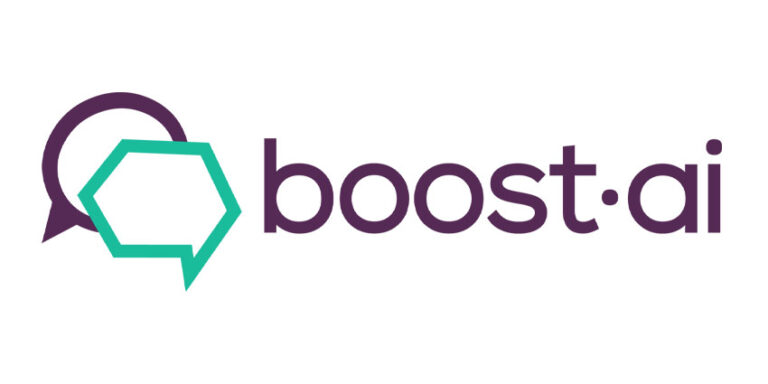 Features
Make use of pre-existing answers for up to 2500 customer queries and deliver instant customer support.
Complex conversations can be built with absolute ease – no coding knowledge is required.
AI bots have the ability to learn and improvise based on the customer queries they receive.
Free Trial
No information is available regarding the free trial.
Pricing
Plans are tailored to each customer. Get in touch with the support team to know the pricing.
Netomi is a dedicated AI chatbot for customer service. The AI chatbot software uses Natural Language Understanding (NLU) engine to deliver accurate customer support. In fact, Netomi claims that the AI-based bot can resolve 70% of customer complaints by itself!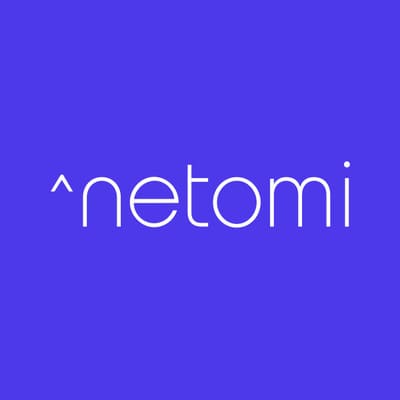 Features
Built-in Natural Language Understanding engine to simulate human-like conversations.
Sentiment analysis feature to understand the context and the intent of the customer message to provide more accurate responses.
Option to transfer queries to human agents via integrations like Zendesk, Salesforce and more.
Multi-lingual support to provide customer service in their native languages.
Free Trial
There's no such option available on the website. However, you can request a demo from Netomi. 
Pricing
Netomi hasn't provided any details regarding the pricing of its product. You can contact the support team to know more on this.
Another best AI chatbot using artificial intelligence we didn't want to miss out on our list! The positive side – users need not have any coding knowledge to create chatbots using MobileMonkey. The downside – it can only be predominantly used for Facebook Messenger.
MobileMonkey is more like a tool that allows you to connect with your customers via Facebook Messenger, SMS and WebChat.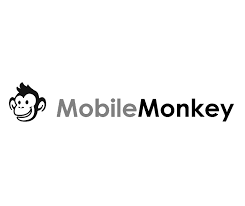 Features
Option to set alerts when a potential customer is interacting with your AI chatbot.
One single chatbox that allows you to view and manage all your conversations.
Easy integration with APIs like Paypal, Stripe and other business applications.
Carry out lead gen activities like chat blasts, send drip campaigns and more. 
If you're someone who is focused only on marketing activities, especially for Facebook Messenger, you can consider going with the MobileMonkey AI chatbot.
Free Trial
MobileMonkey offers an option to "Request Free Trial" on their webpage.
Pricing
MobileMonkey offers both free and paid plans. As for the paid version, there are three plans. 
Pro Plan – $14 per month
Unicorn Plan – $29 per month (Yes, you read it right, the Unicorn Plan🦄 )
Team Plan – $199 per month
There! We're down to the last best AI chatbot on our list! Reply.ai is a best AI chatbot you should consider going with if you receive a lot of customer queries. 
It is known for its self-serve approach which can help build self-serve AI chatbots for eCommerce and WhatsApp. The no-code platform makes it easy to create a chatbot and integrate it with FAQs and articles.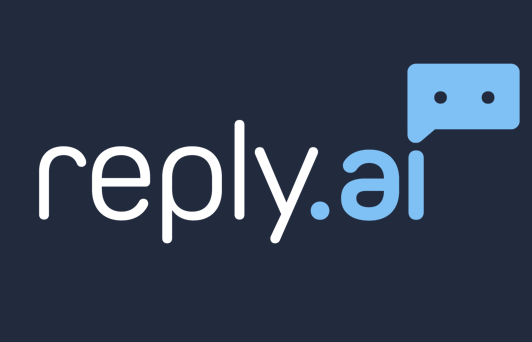 Features
The chatbot shows specific answers from articles to customers instead of providing them with the entire article.
Option to integrate with multiple platforms like Zendesk, Khoros and more.
Automatically transfers complex chats to customer service agents.
No customer service agent interference is needed for common questions. 
Free Trial
There are no details with regards to Free Trial on the website. However, you can request a demo.
Pricing
Pricing details are not disclosed on the website. Contact the support team for more information. 
So, the above-mentioned are the handpicked 10 best AI chatbots! This brings us to the next section!
Which Is the Best AI Chatbot?
We've come across a lot of the best AI chatbot platforms now. And each AI chatbot platform is unique in its own way! For example, SimplyBot can be used for all scenarios whether it be customer service or marketing, or lead generation. 
Whereas chatbots like MobileMonkey are restricted to only marketing. So, the answer to the question "Which Is the Best AI Chatbot?" is, it all comes down to your requirements! 
Before you come to a verdict and choose an AI chatbot platform, ask yourself questions like, 
What problem are you trying to solve by going for chatbots using artificial intelligence?
How much are you willing to pay for AI-based bots?
What features do you expect to be present in the chatbot you prefer to go with?
Do you have sufficient knowledge about AI bots or do you need assistance?
How good is the customer service team in terms of knowledge and support?
Do they offer 1-1 demo sessions and onboarding sessions?
The above-mentioned and a couple of other questions can help you find the best AI chatbot platform for your business! If you'd ask us, we'd say to go with the one that can be customized endlessly and suit all your business scenarios. At a point, every business grows and they need assistance on all kinds of verticals! 
That said, it's time we wrap this read up!
AI chatbots are not a thing of the future anymore! It's here and it's happening! Like we said earlier, 80% of businesses will start using some kind of chatbot by the year 2022. And it's high time you start thinking about using AI chatbot platforms for your business. Because the benefits are huge and who wouldn't love a bit of automation that helps grow their business and improve customer service? 
Now that you know the 10 best AI chatbot platforms, all that's left for you to do is choose one and get started! 
It's that SIMPLE! Take that as a clue😉!
Also, feel free to reach out to us in the comments section in case you have any queries regarding AI bots and how they work!