According to a Business Insider Report, the combined user base of the top four chat apps (WhatsApp, Messenger, WeChat, Viber), is larger than the combined user base of the top four social networks (Facebook, Instagram, Twitter, LinkedIn).
There were approximately 1.3 billion active users on Facebook Messenger in July 2021. This brings us to the point – having a Facebook badge that states your brand is "Very Responsive to Messages" will take your brand leaps and bounds ahead.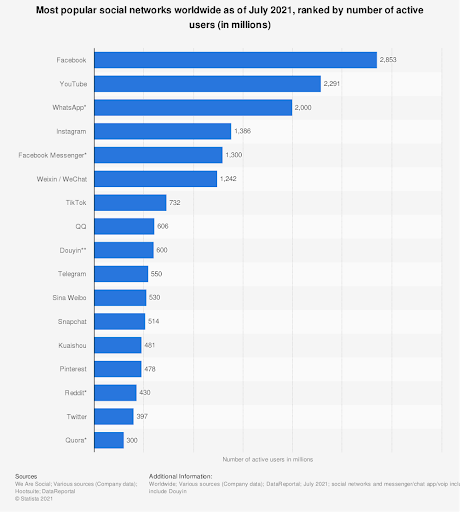 Getting an authorized badge on social media, regardless of the platform, is the best way to establish credibility. With so many business accounts on social media, these platforms developed a way to allow brands that are truly customer centric to stand out so users know they're genuine. And Facebook's Green Badge does this exactly – lets your customers know you care about them!
In this article, we'll go over the steps you can take to gain the Facebook Very Responsive To Messages Badge for your Facebook account. But before that, let's quickly look at what a Facebook Green Badge is!
What Is Facebook Green Badge?
"Very Responsive to Messages" or as Facebook Page Administrators call it, the "Green Badge" has become a key tag signifying that the brand is very responsive to inbox messages. Earning this badge not only makes the customer confident about the brand and enhances its reputation but also motivates the brand to reduce their turnaround time for queries/complaints resolution.
The Facebook Green badge is the easiest way to boost trust and confidence about your brand with your customers. Unlike when brands themselves claim to be very responsive, customers can be sure that the brands with green badges are in fact very responsive since Facebook themselves recognize it. 
However, gaining a Facebook "Very responsive to messages" badge or "Green Badge" requires effort.
Why Is the Facebook Green Badge Important?
According to a recent index, 79% of customers expect a response to their social media posts within 24 hours. However, only 32% of people are satisfied with their response time. While 39% of social media users expect a response in 60 minutes or less, the average response time for businesses is around five hours. 
As a result, it's critical to respond to messages as soon as possible, especially on Facebook. And customer-centric businesses should pursue the Facebook very responsive badge seriously!
Criteria for Green Badge Activation
Facebook takes into consideration the data from the past 7 days for Green Badge Activation and only the first reply for each conversation is considered. Here are the criteria you should fulfill if you need to bag your Facebook Green Badge.
Response Rate should be greater than 90%
Response time should be less than 15 minutes.
Response Rate is the percentage of first messages by customer that are replied to on the same day, whereas Response Time is the average time taken for the first reply to the conversations for that day.
5 Steps to Activate Your Facebook Very Responsive to Messages Green Badge
1. Assigning a Dedicated Team to FB Page Inbox
One needs to respond to the messages as soon as they are received. So, a dedicated team could be employed for Inbox management based on the volume you receive. A few sample replies can be drafted based on frequently received messages which can be sent immediately.
Several people may have access to your Facebook page depending on the size of your team. As a result, notifications may be missed and response times may be delayed. It is also possible that one might disregard a message, assuming that it is being handled by someone else.
It is better to invest in a Social CRM tool, this will make sure you never miss out on any tickets – you can know more about this in the fifth point.
2. Setting Page Status to Away Automatically

It is impossible to be active on the Messenger whole day, so the Page's Messaging Status could be set to 'away' for 12 hours as per the requirement. The responsiveness metric for the messages received, during this period. will be calculated based on the time when the page becomes active again.
Even if you have set up auto-responses to customer messages, you should change your status to away if nobody is present to answer the questions.
To schedule away times:
Go to your Page.
Select "Inbox" at the top of your Page.
Then click "Automated Responses" in the left column.
Click Away message below "Greet Customers", then select Edit.
Select next to select your time zone. Then click "+ Add Time".
Add the days of the week, then enter the time range you want your Page's status to be automatically set to away on those days.
Click "Save" found on the top right side once you are done with the changes.
3. Deploying Chatbots

Chatbots can be deployed to Messenger, in order to reply to messages received automatically, using intelligent keyword recognition and "Artificial Intelligence". Using Sentiment Analysis and tagging, the messages can be replied to, based on the content.
With Simplify360, you can deliver consistency in conversational experience from Facebook Messenger to any other channel. How? We deploy one entity (AI Chatbot) to manage customer messages across channels. This helps the chatbot gain more knowledge while delivering the same experience to your customers no matter the channel they contact you through.
4. Bring Your Response Rate Up to 90%
Your response rate is simply the percentage of messages to which you respond. 
How does Facebook figure this out? They check to see if you responded to the first message sent to your company within 24 hours. If there is a 24-hour gap in a conversation during which neither you nor your customer sends a message, the next message sent by your customer will be considered as a new message.
If you have received fewer than ten messages in the last month, Facebook will look at your last ten messages in total. If you haven't received ten messages yet, it will take the messages that are present into account.
5. Using Social CRM Tools

Social CRM tools can help you in replying to messages instantly, while making it easy to manage your customer cases. Some CRM tools also come equipped with chatbots and intelligent conversation monitoring, which can help a brand in classifying and diverting their queries to the appropriate department.
An omnichannel customer service platform consolidates inbound messages from various channels such as social media, online marketplaces such as Amazon, Flipkart, and your website. This makes it simple to keep track of all customer interactions and respond quickly.
Is It Possible to Lose the Facebook Green Badge?
To put it simply, it is ABSOLUTELY possible! 
Consistency is key to maintaining the Green badge. You will lose the badge if your response rate or time decreases.
But there is no need to panic if you lose the badge at some point; you can always focus on improving your response rate to gain the badge again. Responding quickly on Facebook Messenger should be viewed as an opportunity rather than a burden.
Today, customers value what you do for them, especially when it comes to customer support. Responding on time to customers helps build the trust factor and might even lead to long-term relationships. Facebook has understood this very well and thus the green badge! 
Remember, having a green badge is one of the best Facebook practices for businesses today. If you haven't got yours yet, it's time you start working towards it! Because the difference it can make will help build a positive reputation for your brand!