Twitter had released a new feature called "Fleets" back in November of 2020, as an attempt to participate in the trend of social stories amongst other social apps. 
Fleets was a feature for sharing momentary thoughts – to help users start conversations and only stick around for 24 hours. However, it didn't have the results Twitter had hoped for. There wasn't any significant number of users embracing the feature. And so Twitter decided to take it down in August, 2021. 
Since then Twitter has been developing new ways and features that would make the platform more interactive and visually appealing. And eventually, they looked at implementing some parts on Fleets into other aspects of the app.
The new "Quote Tweet with Reaction" option is on such an attempt. It allows users to capture a response to a tweet using the full-screen camera mode, which is similar to the Tik Tok feature of replying to comments by recording your reaction.
The feature as seen in the image above (by an app researcher) is presently not in live testing. It is another way to facilitate direct, visual engagement, ideally helping to grow the platform beyond basic reply.
Twitter's New Creative Developments
Twitter is currently testing a new text editor option that will allow users to add more color and visual appeal to tweets and comments. The purpose of the initiative is to make the platform more visually  engaging and boost content interaction again.
And given that, Twitter now displays full-size images in feeds. It could be a great way to increase engagement and drive user behaviour towards more unique and colourful sharing processes.
Twitter updated the layout of its Explore Page to align with the new trend of vertically larger visual formats across social platforms, which would make it easier for users to scroll through and stay updated with the latest news.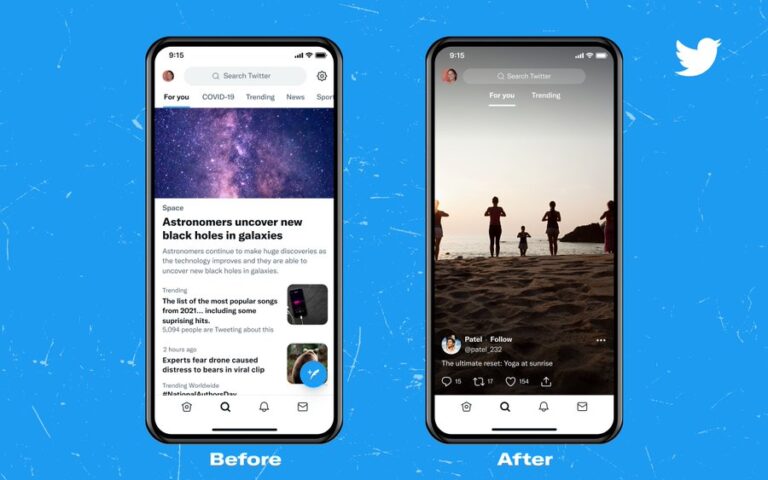 The new UI is a clear attempt to integrate the growing social media trend, inspired by TikTok and Instagram's UI.
Twitter expects that these new features will provide more ways for users to be creative and spark more response to enhance engagement and drive increased interest in different display uses.
Twitter is working hard at innovating and introducing many such features in the coming year as they continue to strive down the road to grow their active users to 315 million by 2023.
Despite having had a change in management, since they set the target, CEO Parag Agrawal has made it clear that they are committed to achieving its previously set targets.
These are just a few of the new initiatives announced by Twitter as an attempt to become a more engaging platform. Few speculate that this is just a small peek into Twitter's plan to fully delve into visual engagement with videos becoming the primary focus in 2022. One thing for sure is that Twitter is about to have some major changes coming our way.