New month, new updates!
As always, team Simplify360 is watching for all the major social media updates and changes. Here are 10 announcements from top social media platforms to help you refresh your brand's marketing strategy!
1. Pinterest's First-Ever ESG Impact Report Published
Pinterest published its first-ever Environmental, Social, and Governance (ESG) Impact Report.
The report outlines various steps taken to address issues like
Workplace Diversity
Product Safety
Internal Governance
Environmental Impact
The platform witnessed steady user growth in 2022 and has now expanded in new regions. It is thus curating a unique strategy to focus on each region.
Following are a few interesting insights that the company provided in its report.
1. Pinterest's Usage and Growth Stats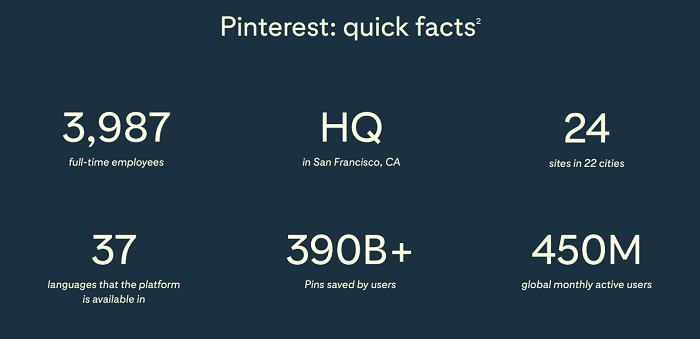 2. Pinterest's Internal Staffing Approach and Workforce Diversity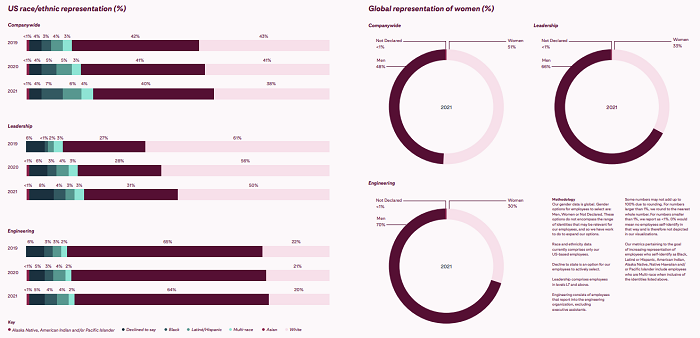 3. Pinterest's Environmental Impacts Goals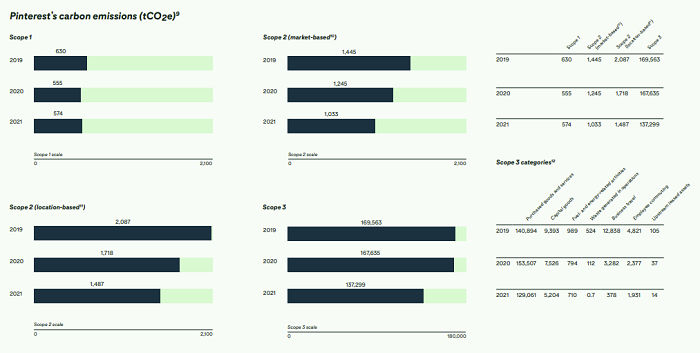 The report extensively talks about creating a 'positive corner of the internet', via various policies to enhance UX.
2. Meta Outlined Its Measures to Protect Teen Users
Every year, the world celebrates Safer Internet Day on February 7.
It is organized by Insafe – the European network of Awareness Centres. The motive behind this initiative was to promote safer and better internet usage.
Meta, to honor the drive this year, published its security measurements to potent young users. By now, Meta has already shown significant progress in this area. Plus, its new age detection and customizable user experience initiatives only add to its development.
With six major categories, Meta's control option is quite extensive. These include
Parental Supervision
Safeguards for Teens
Age Verification and Detection
Privacy
Tools for Teens
Age-Appropriate Ads
The attempt to safeguard teens from internet abuse is an ongoing drive. Last month, Theiry Breton met TikTok CEO to discuss the same issue concerning the EU region.  hasn't been far behind in this drive.
For more info on Meta's initiatives visit its Family Center Education Hub and Safety Center.
3. LinkedIn's Transformation: New Display & Scheduling Tools
Have you encountered that LinkedIn is/isn't any different than a social media platform?
While we still haven't reached any conclusion to that debate, we know for sure LinkedIn is trying to blend with other social apps. Just like its contemporaries, LinkedIn inclines toward visual elements.
The recently updated feature focuses especially on the Activity section. Users can now add images, videos, and articles – all in an aesthetic manner. We don't see any negative sides to this as it is bound to make your profile stand out.
It enables viewers to view specific content in your Activity section.
Shedding light on its benefits, LinkedIn defined the importance of this feature below 
"Whether it's images, videos, newsletters or documents, you get to choose the content type your Activity section shows first. This new experience will be available to all members in the next few weeks and we hope that as a result your network will quickly find and engage with your content, leading to more professional connections and opportunities."
Moving on to the next update – LinkedIn has introduced a feature to schedule newsletters in the app. Now you can manage your content and ensure optimal engagement for your audience.
"We heard you loud and clear – you wanted the ability to schedule content on LinkedIn – and we're happy to share it's now possible. Last year, we introduced the option to schedule posts, and now we're extending that feature to your newsletters and articles as well. This means you can plan your content in advance and share it at the best times to reach your audience."
The feature accompanies SEO titles for Newsletters and Articles.
These are some handy updates that can help you maximize your LinkedIn presence. It may be high time to refresh your LinkedIn page!
4. Instagram To Shut Down Live Shopping Feature
Meta recently announced its 'year of efficiency' motto. To reflect upon this, it has decided to kill its live shopping feature on Instagram. March 16, 2023, will see the end of Instagram's live streaming.
P.S. – Meta shut down Facebook's Live Shopping feature last year in October.
You do not have to be a shopaholic to notice the significant growth in the online shopping frenzy. Then what prompted Meta to shut down the feature on its best-performing social platforms?
Let's unearth how and why Live Shopping came to its abrupt end!
The Beginning and the Ending of Live Shopping
The credit for popularizing online shopping goes to the Covid-19 pandemic. As the consumers were locked inside their homes, online retail and e-Commerce sales skyrocketed. Its impact was significantly seen in Asian markets, especially China. 
Before Meta even introduced its live shopping capabilities, China had already deemed it a 'profitable endeavor'. Apps like WeChat, Taobao, and Douyin (China's TikTok) had already introduced live shopping.
The success of online shopping in Asian markets prompted U.S. businesses to adopt it. The initial aim was, of course, to help boost their online retail revenues. Soon enough, it started being considered the 'future of eCommerce'. This resulted in various big tech companies like Meta, Amazon, and YouTube adopting it.
However, the end of the lockdown highlighted that the feature was not embraced by US consumers. As per Insider Intelligence data, social commerce contributed only 5% to the total eCommerce sale in the U.S. that year (2020).
Soon after this TikTok, the potential live shopping leader announced scaling back its live commerce plan in the US and Europe.
Whether it's the cultural difference or digital interaction habits, Western markets have rejected live commerce success. Nonetheless, Meta has confirmed to continue with shopping activities on its socials.
5. Snapchat Celebrates 750 Million Monthly Active Users
Snapchat announced and rejoiced it reaching a 750 million monthly active user count. The news was first announced at 2023 Investor Day and highlighted the huge jump from 600 million users, in April '22.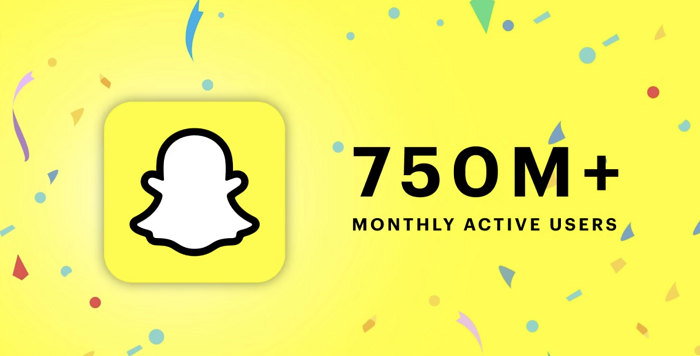 The platform has been rather regular about posting its active users count. Recent reports have shown this number as 37.5 million DAU. However, the monthly reports provide much more insight into Snap's growth and presence.
As per its Q4 reports, the platform hasn't noticed any user growth in North America. Europe, on the other hand, has witnessed 4 million more daily actives. However, nothing beats Snap's presence in India which now records an all-time high at 147 million users.
Given the increasing adoption of mobile phones in India, Snap is still expanding its footprint. The Indian market does hold little revenue opportunity as of now. But, going forward, with more AR tools and newer experiences, the app will surely find a way to bridge this gap.
6. Reddit Launched Themes Avatars for Super Bowl LVII
Given below is the custom avatar created by Reddit in partnership with NFL to give football fans a way to engage with the event.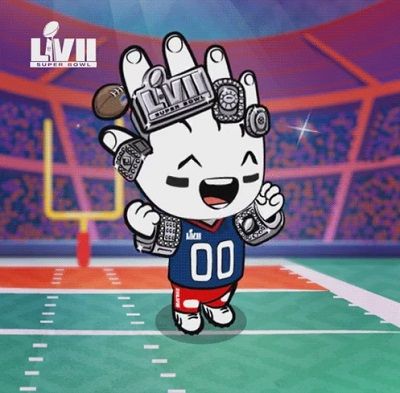 The new update came as no surprise since most Reddit users are football fans. The platform even claims to facilitate 411 million views in football-related communities, monthly. This includes 195 million monthly views for r/NFL.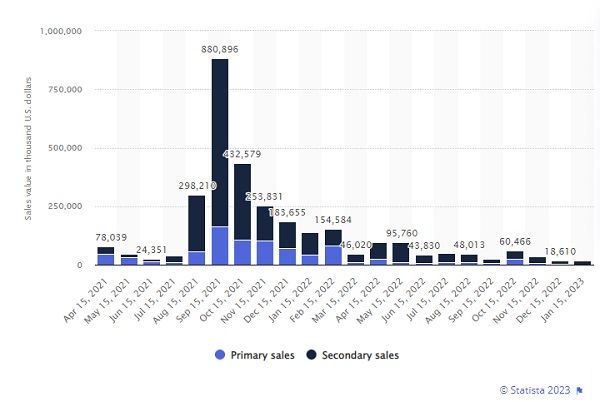 Since their initial boom in late 2021, interest in NFT has waned significantly. Yet, NFT trading has maintained a niche audience. Therefore, despite the broader turndown in the NFT market, Reddit avatars have proven popular.
The avatars will be made available in Kansas City and Philadelphia colors.
Do you think seasonal releases like this can pique interest and engagement in NFT? Let us know your thoughts on this in the comments below.
7. TikTok-Mercedes Benz Integration
Have you ever been stuck in traffic and scrolled through TikTok on your mobile? So have we!
TikTok maybe saw scope in this and announced a new partnership with Mercedes Benz. The integration will allow drivers to view TikTok content directly through their 'superscreen' of the new E-Class car.
In an official statement, TikTok explained
"From passing time waiting while stationary in your vehicle to simply enjoying a moment to yourself while your car is at rest, before heading in to your destination, TikTok will be your new favorite activity when parked, delivering you a stream of videos tailored just for you. Passengers can get in on the fun too! The two screens in the vehicle run independently, so both the driver and passenger can log in to their own accounts and For You feeds."
If you're worried about driving safety, don't be as the screen doesn't support image transition when the vehicle is in motion. The partnership is to instigate more means to introduce TikTok to users.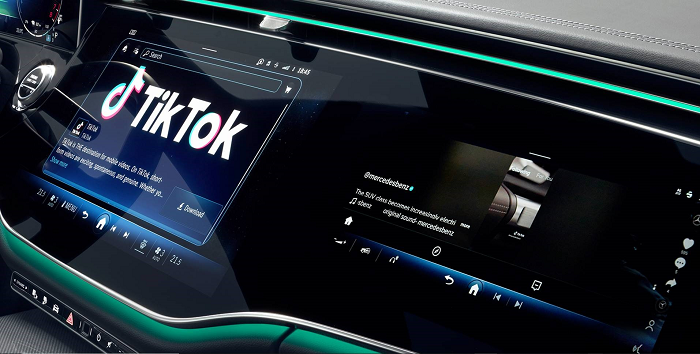 "From movie theaters to airplanes to billboards, we are excited to offer people new and exciting ways to experience the entertainment, joy and creativity of TikTok. This collaboration with Mercedes-Benz is an important step forward in our mission to bring the TikTok experience to new screens, venues and audiences."
We don't preach you invest in a Benz just to access TikTok. It's just another way for TikTok to increase its reach in the media sphere.
But, if you do have a Benz, hop on the opportunity. After all, TikTok everywhere is just what the population needs!
8. Twitter to Charge $1000 Per Month for New Gold Tick
The most recent revenue-generating effort by Elon Musk's Twitter is to charge brands $1000 per month to keep their gold verification badge.
The update was first reported by social media consultant, Matt Navara. Matt posted screenshots showing Twitter employees offering the mentioned price to businesses looking to get verified. Later, the report was also confirmed by The Information.
The drive, which Twitter calls 'Verified Organizations' was first advertised in January. Alongside charging $1000, the following are some more features of the program
An extra $50 charge for each affiliated account
Tweet Boosting to increase the reach and distribution of organizations
Currently, Twitter offers gold ticks to verified businesses. The feature lets businesses add a small hyperlinked version of their brand's logo to other pages associated with the business. Take SportsCenter account for example. The company has a small ESPN logo next to its name.
If you remember, Twitter had a similar drive a few months back called 'Twitter Blue'. The program required users, who wished to be verified, to pay $8 per month for blue ticks. However, it was soon closed as the amount of impersonator accounts increased. It was later relaunched in December with the introduction of gold ticks.
The difference between blue and gold ticks is to differentiate between verified individuals and businesses.
The not yet launched features have raised many controversies. After all, $1000 is no easy amount to be paid. The Tesla owner's stand on this entire fiasco has remained sarcastic.
Musk has confirmed that the current 'legacy' verification system will be removed soon.
9. YouTube's Testing Podcast Management Option
YouTube started testing the capacity to upload & manage podcasts in the YouTube Studio app.
As explained by YouTube, the motive behind this is to
"Make it easier for creators to distribute their podcasts on YouTube, we're running an experiment that allows you to create a podcast or set an existing playlist as a podcast within Studio."
The users who participated in the experiment can
Upload a podcast in the 'Create' element, of the YouTube Studio app
View all their podcasts in the 'Content' menu under the new Podcasts tab
The soon-to-be-released feature will be accompanied by podcast analytics. This will provide podcast-specific performance insights. In other words, users will be able to measure their podcast content in separation from video uploads.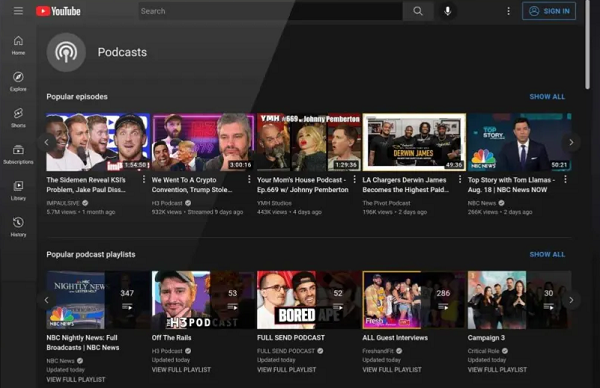 YouTube podcasts have recently gained much popularity. Many popular YouTubers run their podcasts. This is probably the reason behind YouTube trying to expand this feature.
10. ChatGPT - Everything There's to Know
It's only been a few months since its launch, and ChatGPT is already extremely popular.  From office lunch discussions to Gram's 'Did You Know' posts, people are discussing only this. Hence, we thought it's best to finally discuss it in its full glory.
Since its launch in November 2022, ChatGPT has triggered a new race in AI tech development. 
With Microsoft Corp adding it to its products both Google and Baidu are to launch similar tools.
So, what instigates this popularity? Is the technology really one of a kind? Does it have any limitations? We will cover everything in this section!
ChatGPT is an AI chatbot developed by OpenAI, a San Francisco-based AI research company.  It can hold conversations on vivid topics, ranging from history to coding.
The chatbot is trained on a compilation of articles, websites, social media posts, and even real-time conversations – primarily in English. This enables the bot to mimic the grammar and sentence structure of human writing and frequently used phrases.
You can learn more about AI chatbot linguistics by reading this article – Linguistics in AI Chatbots
ChatGPT is part of a generative AI – sophisticated system This is the technology that enables it to produce content in both formats – text and image.

The original technology underlying the chatbot is referred to as Generative Pre-trained Transformer. These are specialized algorithms for finding long-range patterns in sequences of data.

In other words, the transformer helps the bot predicts not just the next word in a sentence, but the next sentence in a paragraph too. This is what provides you with accurate content for long articles.

To be as accurate as possible, the transformer requires massive data. Hence it is trained in two stages. First, it is pre-trained on generic data and then it is fine-tuned on tailored data. 

As we mentioned in the previous part, the chatbot is trained with multiple content contexts. This is responsible for its vast repository.
Here are a few FAQs related to ChatGPT. We hope these will help you navigate the technology better and make the most of it! 
1. What Does 'at capacity' Mean While Using ChatGPT?
The message 'at capacity' is produced when OpenAi's servers are overwhelmed with requests. This simply means you can try again later. 
Representatives of OpenAI have assured users that the company has been working to expand its server capacity to meet the unexpected demand. 
2. How Much Does ChatGPT Cost?
ChatGPT is absolutely free!
The chatbot was released by the company as a research preview. Users can try it through a dedicated website. However, on February 1st, OpenAI did launch a premium version that costs $20 a month. Starting in the U.S., this version will give subscribers priority access.
3. Are There Any Drawbacks to Using ChatGPT?
AI chatbots and other generative Ai programs mirror the data they receive. They can remix what they are fed and result in either great success or great failure. However, it is difficult to predict the failure of transformer-based AI programs like ChatGPT.
Transformer-based AI algorithms rely on vast quantities of data. This makes it difficult for developers to grasp the context of the data. ChatGPT, thus, sometimes answers prompts correctly on topics it has consumed vast data on. However, it can and does spill a lot of misinformation on topics it knows less about or is in a different language.
4. Will AI Replace Jobs?
Every wave of technology is bound to have a certain level of impact on jobs in the future. But, generative AI will have a greater effect on white-collar occupations. Certain fields that are currently being impacted by AI are – marketing specialists, financial advisors, and programming. 
However, to say AI will replace human intelligence and input – seems a bit stretched. According to economists, every technological advancement results in the evolution of human productivity.  While some jobs will be automated, it will create opportunities for jobs that previously did not exist.
What do you think is the future of AI in the human world?
Do you believe in the Terminator version of the doom of the world? Or do you believe for every  Ultron exists a Vision to save humanity?
We will leave you to ponder upon these in peace. But don't worry, we will soon be back with more exciting news and updates!
Till then, stay connected and Savvy!