The first edition of the Indian Super League saw an unprecedented scale of participation. For the first time in history of Indian Football, the domestic league trended on Twitter.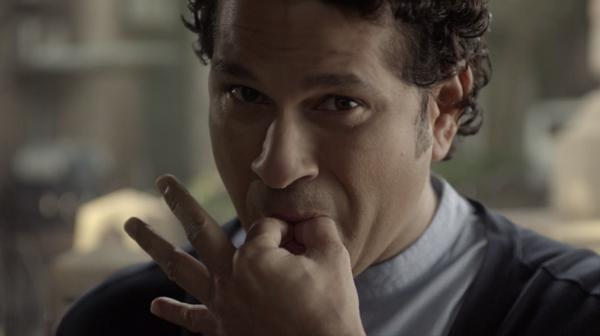 We compiled a list of the most popular tweets:
1. Commercial from none other than Abhishek Bacchan
COME ON INDIA…. #LetsFootball http://t.co/Xs6R9QqsUy
— Abhishek Bachchan (@juniorbachchan) October 1, 2014
2. Launch of the official Ad
OFFICIAL: The new #HeroISL ad, featuring 8 stars & LOTS of football! Have a look!http://t.co/3cILCE1H6e #LetsFootball pic.twitter.com/gqGPJ0mJmX
— Indian Super League (@IndSuperLeague) October 4, 2014

3. Twofie
The Boss Abhishek and the coach Materazzi of @ChennaiyinFC ; #LetsFootball #ISL #IndianSuperLeague >> pic.twitter.com/9fk6R3Od4S
— Abhishek Bachchan ID (@Abhi_FCIndo) October 2, 2014
4. Mikael Silvestre, one of the Marquee player of Chennai expressing his happiness in joining the new club.
New club New league New beginning ! @ChennaiyinFC @IndSuperLeague #ChennaiyinFC #india #ISL
— Mikael Silvestre (@IamMSilvestre) September 20, 2014

5. Luis Garcia Happy to join Atleico De Kolkatta
Few more day to the start of the ISL. Getting ready for an Amazing league.#atleticodekolkata #ISL #training pic.twitter.com/r6gxGDlYfx
— Luis Garcia (@LuchoGarcia14) September 23, 2014
6. Hmm.. Sky Sports talking about the league
Another #saintsfc star to leave? Why Anelka SHOULDN'T go to #ISL + #Chelsea + #Arsenal after same striker. Listen at https://t.co/IzlnrbUFze
— Sky Sports Audio (@SSNRadio) September 15, 2014

7. ISL Trophy in display
#LetsFootball "@IndSuperLeague: A closer look at the #ISLTrophy! #HeroISL pic.twitter.com/fz7noaFEMY"
— Umesh Upadhyay (@upadhyayumesh) October 5, 2014
8. Another Selfie!
The #HeroISL Selfie! @delpieroale @piresrobert7 @freddie @jamosfoundation @IamMSilvestre @LuchoGarcia14 @capde11 pic.twitter.com/OenmXfuSXV
— Indian Super League (@IndSuperLeague) October 5, 2014

9. Del Piero on his arrival
News: Arrivo in India // Ready for India http://t.co/onlvlQTCpN @DelhiDynamos @IndSuperLeague #Adp10 #HeroISL pic.twitter.com/mIAQe3JoSZ
— Alessandro Del Piero (@delpieroale) September 18, 2014
10. Robert Pires playing for FC Goa
Excited to play for FC Goa at the inaugural season of the Indian Super League #india#goa#heroisl#fcgoa http://t.co/ksRAPvSGIk
— robert pires (@piresrobert7) September 20, 2014

11. Del Piero signing infographs. Sorry autographs.
Appena sbarcato a New Delhi. Prontissimo ad un nuovo inizio… Ale @DelhiDynamos @IndSuperLeague #Adp10 #HeroISL pic.twitter.com/Wt3ybdwTBl
— Alessandro Del Piero (@delpieroale) September 18, 2014