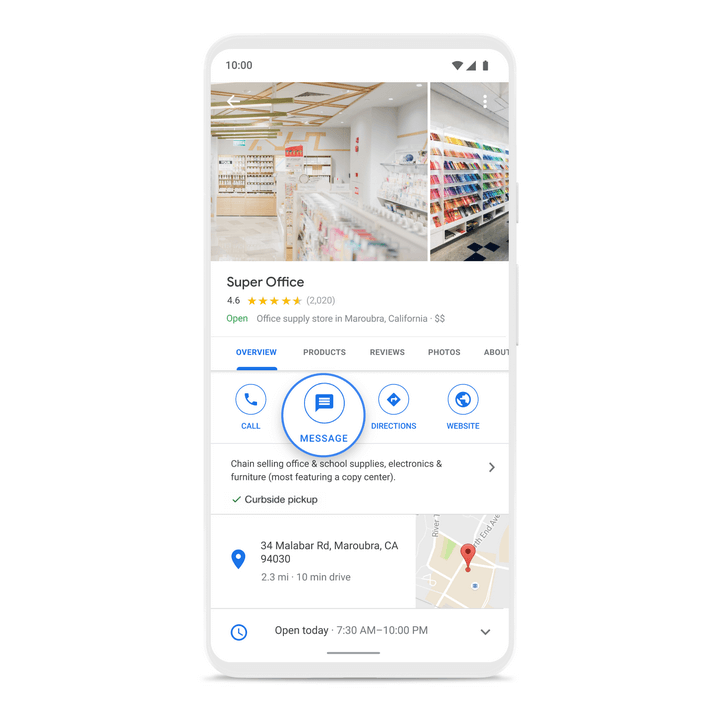 Solution Guru @Simplify360 - 3 min read
Simplify360 has recently partnered with Google My Business (GMB) to integrate an innovative new feature for customer service – Google Business Messages. This is an extension of location reviews that Google provides.
Background
Google has developed a conversation channel that allows customers to communicate with specific branches of businesses. This is a unified feature that provides businesses with the ability to communicate with customers and answer FAQs. Google Business Messages gives businesses, store and location owners the opportunity to improve their customer experience scheduling, purchasing through features that provide suggested responses and photos.
Benefits
The key benefits include:
Meet customers where they are – When they search for location
Creating connections that count – When they are at the location
Optimising responses – People prefer private channels, so message them where they want
The biggest benefit of all is that this close loops location and location feedback which were previously reviews and hence did not allow dialogue.
As the means to communicate changes and evolves, customers now prefer communicating through personal messaging channels. Therefore, Google has innovated a tool that provides an asynchronous messaging channel that advances business results. "Business Messages can help route calls to chat, increase sales, and improve customer satisfaction with CSAT data and feedback. For more hands-on assistance, our team and partners can help brands develop a conversational marketing strategy".
Simplify360 is an omni-channel digital customer service platform. New and existing customers can use Google Business Messages as part of a larger omni-channel suite. This allows brands to map customers across stores, leaving reviews and engaging with their other channels such as email, WhatsApp, other social media such as Facebook, Twitter, LinkedIn, Instagram and so on. We also allow for inbuilt AI to boost engagement. When this is coupled with existing productivity measures it helps analyse, identify and respond to end customers in the fastest possible time with best in class CSAT!